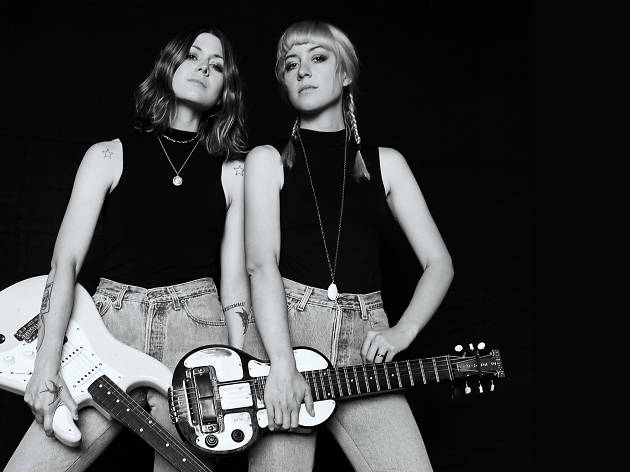 Time Out says
[Sponsored] This family duo will knock your socks off with their bold, modern rock-blues
This sister act from Atlanta doesn't shy away from raw rock sounds when they perform their American roots southern blues. They're bringing this classic genre into the modern soundscape, sprinkling elements of pop and social references into their grungy old-school tracks. You can hear this exciting fusion as they tour Australia in celebration of the 30th anniversary of Bluesfest in Byron Bay.
Rebecca and Megan Lovell both play multiple instruments and collaborate on vocals and songwriting. Tracks like 'Beach Blonde Bottle Blues' and 'Preachin' Blues' are imbued with creative lyrical work that has been attributed to the their family lineage – the pair are distant relatives of the writer of macabre tales Edgar Allan Poe, and the band is named after their great-great-great grandfather, Larkin Poe.
Catch their Melbourne sideshow on April 24 at Howler, just after they hit the stage at the 2019 Bluesfest.
Details
Users say