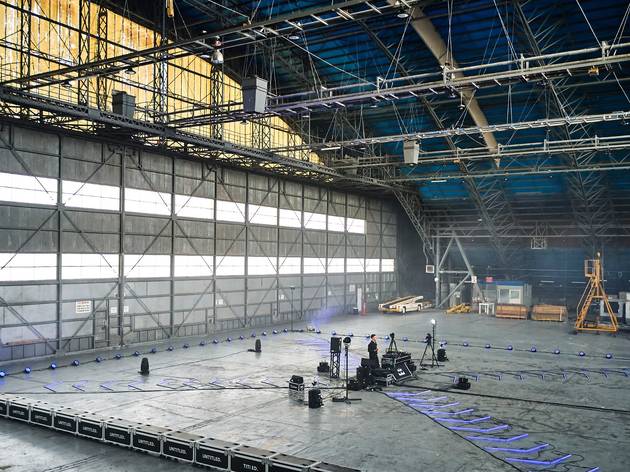 Time Out says
See the local electronic artist light up Avalon Airport with an ethereal streamed gig
It would be delightful right now to be smooshed next to a stranger, jumping up an down in a strobe-lit club. But while we wait for those halcyon days to come again, Melbourne electronic artist London Topaz has a pretty schmick gig lined up for us to stream.
On Saturday, September 19, London Topaz will be streaming a free live gig from the cavernous Avalon Airport Hangar just outside Geelong. Come expecting an impressive kit out to complement London Topaz's velvety cool songs – the stream is being presented by the Untitled Group, who are the brains behind real life festivals Ability Fest, Beyond the Valley and Lost Picnic (plus this year's banging Virtual Day Party).
The 8,400 square metre hangar will be lit with professional lighting and production while London Topaz sends out hits like 'Be Mine (ft. George)' and 'Drown (ft. Blush'ko)' to what will likely be a huge virtual audience. The stream starts at 8pm and can be watched via London Topaz's Facebook page.
Details