Music from the Studio Ghibli Films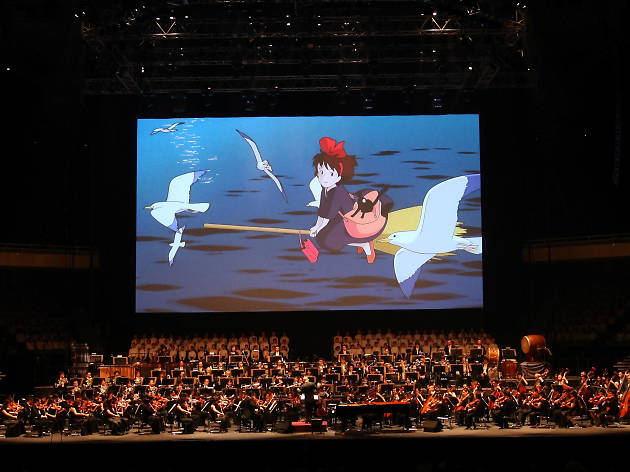 Time Out says
Studio Ghibli's composer will conduct the MSO in a concert of movie highlights
There are a lot of movie screenings in Melbourne with live symphonic accompaniment – Harry Potter, Star Wars, Love Actually, 2001: A Space Odyssey – but this is the one most likely to draw tears and wrap audiences up in a nostalgic blanket of Japanophilia.
Legendary composer-conductor Joe Hisaishi, who composed the music to all the great films of Hayao Miyazaki, is coming to Melbourne's Sidney Myer Music Bowl. After a successful 2018 tour, Hisaishi is returning to conduct the Melbourne Symphony Orchestra and the MSO Chorus, which will perform a concert of highlights from My Neighbor Totoro, Howl's Moving Castle, Princess Mononoke, Spirited Away and more, with scenes from the films playing on the bowl's big screen.
You can expect the sublime, Wagneresque music from Ponyo – as well as its charmingly naive theme song – plus those catchy songs from Totoro. Hisaishi will also be conducting a full children's choir and a marching band.
The music has always been a key part of the impact of Studio Ghibli films, so fans can expect an emotional concert experience in February.
Details