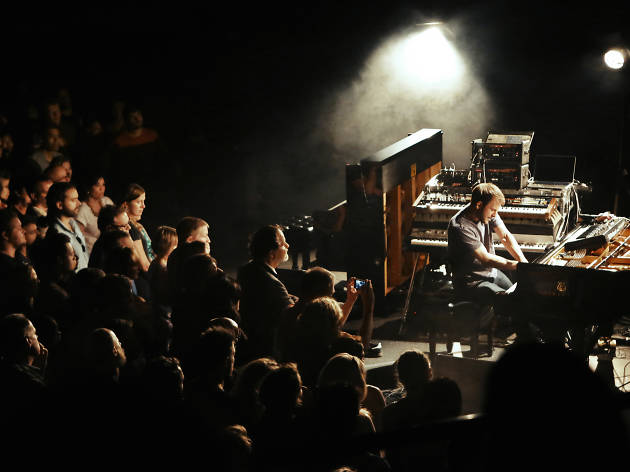 Time Out says
This master of classical keys and electro sounds is returning to Melbourne
The dreamy, soul-enveloping sound world of German composer Nils Frahm exists in a hinterland between genres. Flows of deeply chilled electro swirl within a wash of harmonies with a distinctly classical vibe. It's an ancient yet contemporary sound; utterly surprising but somehow inevitable. Perhaps it's this nebulous, mercurial identity that has charmed so many listeners around the world, attracting music lovers of widely varying tastes, backgrounds and personal outlooks.
In addition to being a skilled composer and former piano prodigy, Frahm is a highly accomplished and prolific record producer, with nine studio albums, six EPs, and 20 other recording credits to his name. However, until you've attended one of his epic live performances, you haven't truly heard his music. With an elaborate array of electronic and acoustic instruments, including multiple keyboards played by Frahm himself, it's a spectacle as scintillating to the eyes as it is to the ears.
It's been just one year since Frahm last visited Australian shores, playing to a packed-out Hamer Hall. Now, he's returning Down Under with an entirely new sound experience (although in truth, Frahm's gift for improvisation means every performance is a unique event).

If you weren't lucky enough to see his last Australian performance, don't miss this chance to hear this musical maverick in the flesh.
Details