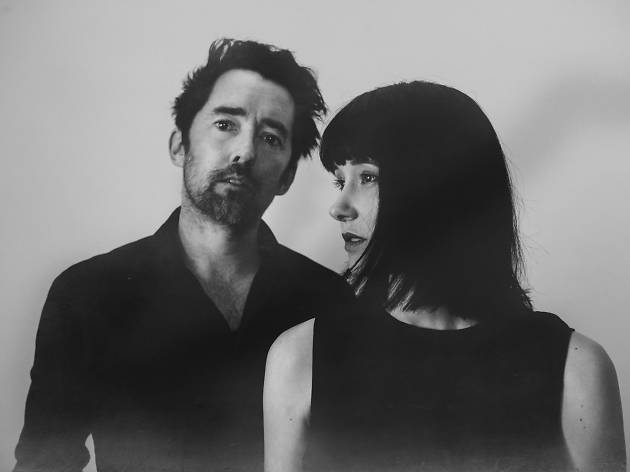 Sweet Jean
This Melbourne-based folk-country duo head in a new direction for their latest album
Sweet Jean are real-life couple Alice Keath (singer, songwriter, muso and presenter on Radio National's show The Live Set) and Sime Nugent (sometime member of the Wilson Pickers and furniture maker).
Their first album, Dear Departure in 2013 was a folk-country treasure for people who didn't even know that they liked folk – the single 'Shiver and Shake' is almost terminally catchy. Their second album, Greetings from Goodbye, was straight down the line, trad folk. In contrast, Keath describes their latest album Monday to Friday as "an about turn in a completely different direction". Using synths, electric guitars and keyboards it heads towards New Wave and away from Sweet Jean's roots music roots.
Monday-Friday explores the concept of youthful wonder being replaced by cynicism. The story behind the song 'Cherries' captures the notion, being inspired by a late night road trip in a truck to the Victorian border. Keath recalls that she and her pal could see lights alongside the road – the imaginative truckie (her friend's dad) told them aliens did it. "I was so excited that we were the people who'd finally got evidence of extra-terrestrial life and so disappointed when I found out that it was just spot fires."
Most of the demos for the album were recorded in Sweet Jean's former laundry now home studio. "That's studio in inverted commas," Keath says. "It's a very small space." Upholding the adage that it's not the size, it's how you use it, even Paul Kelly has popped by to record. "It was just surreal having Paul wander through the side gates, then sitting in this tiny little space and recording some demos," Keath says. "Sime was cooking pasta in the kitchen and it was all very low-key."
Catch Sweet Jean's album launch for Monday to Friday at the Northcote Social Club Sat Jul 30.