The Film Music of Nick Cave and Warren Ellis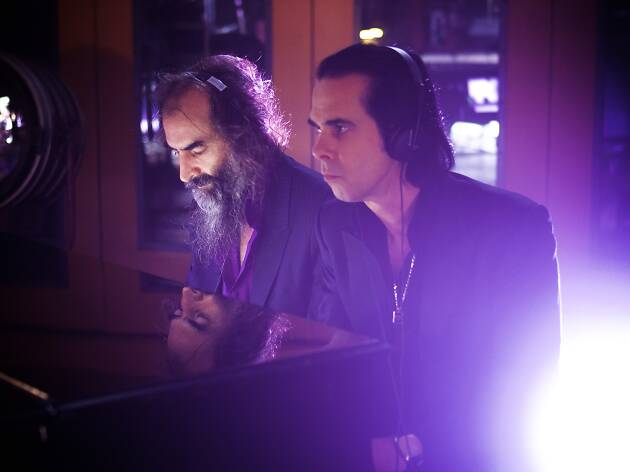 Time Out says
These longtime musical collaborators are performing a string of their film scores with the Melbourne Symphony Orchestra
Nick Cave and Warren Ellis are teaming up once again. This time though they're swapping the Bad Seeds for the Melbourne Symphony Orchestra to perform some of the pair's film scores live at Hamer Hall.
Cave is one of the country's most prolific and distinctive musicians. Across a career spanning more than four decades, Australia's "prince of darkness" has maintained a strong presence in the international music scene where his spine chilling baritone and haunting rock melodies are instantly recognisable.
Ellis, who has worked with Cave since 1993, is also a highly successful musician and composer in his own right. Together the pair have composed several film scores for movies like The Road, The Proposition, The Assassination of Jesse James by the Coward Robert Ford, Hell or High Water, West of Memphis and Wind River. Cinephiles will notice that most of those films share a certain sunburnt, grim romanticism – basically, they're Cave and Ellis' music in a visual format.
For two nights this August, Cave and Ellis will perform suites from their film scores alongside the full MSO and conductor Benjamin Northey. Tickets go on sale Thursday, April 11.
Details