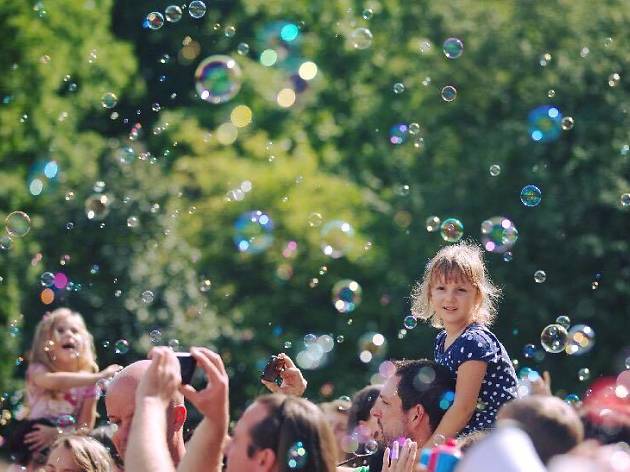 The team behind Falls Festival has announced a new three-day camping festival with a difference at the Werribee Mansion. Taking place on the Melbourne Cup long weekend in October, The Lost Lands festival is not just a music festival, the line-up includes an impressive combination of theatre performances, comedy and fun interactive activities. The kicker is, while most camping festivals are strictly 18+ affairs, The Lost Lands will be a family-friendly event that not only allows kids to attend but will allow the entire family to get in on the activities together.
Here's who you'll be boogieing to over three days of fun at The Lost Lands:
- Mariachi El Bronx
- The Waifs
- Olympia
- Missy Higgins
- CW Stoneking
- Ozomatil
- Architecture in Helsinki
- The Grates
- Tim Rogers with the Bamboos
- Tash Sultana
- Harts
- Ali Barter
- Pounded by the Surf
- Nicky Bomba
- Ainslie Wills
- Alex Lahey
- The Little Stevies
- The Royal Jellies
Founded by Falls Festival founder Simon Daly, The Lost Lands aims to prove that people with kids don't need to give up their love of camping festivals. The kid-friendly activities program include a discussion event for kids aged 8-12 years titled Small People, Big Questions, dancing classes for toddlers, theatrical comedy shows and plenty of hands-on activities kids and parents alike can get involved with. There will also be plenty of opportunities to get out and about: festivalgoers will be able to go on guided walks, bike rides and even day trips to the nearby Werribee Open Range Zoo.
Tickets are available now.