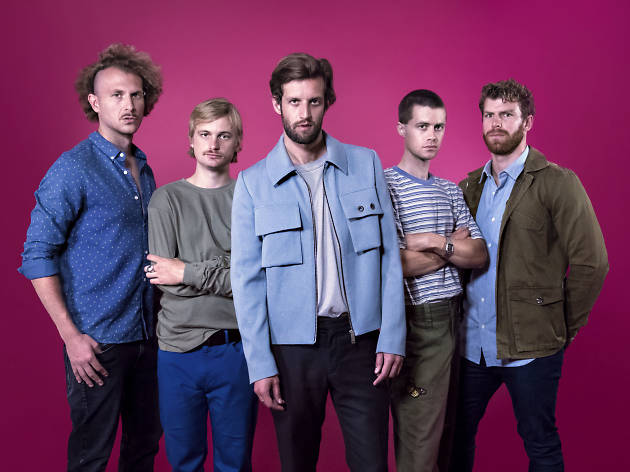 The melancholic indie rockers from Menangle are playing at the Forum
The boys from Menangle have announced a national 'Million Man' tour for February and March 2018, ahead of releasing their third (so far unnamed) album. From 'Lay It Down' to 'Hoops', the indie-pop band have plenty of ear-wormers. They're the band everyone has on their list, which is probably what propelled them to the top spot on Triple J's Hottest 100 in 2016.
Brothers Zaac, Sam and Elliot Margin joined forces with childhood friends Scott Baldwin and William Zeglis to record their self-titled debut album in New York with producer David Kahne, who's worked with the Strokes and Lana Del Rey.

For this album, the Rubens recorded it in an unusual studio – a World War II bunker in the outskirts of Camden. 'Million Man' is the first single from the album, which will feature Run the Jewels producers/collaborators 'Lil Shalimar and Wilder Zoby.
On Thursday March 1, the Rubens will play their new album in full as well as a few of their soulful-rock hits at the Forum with special guest Joyride. Tickets are $71.20 and they're on sale at 10am, Monday December 11.