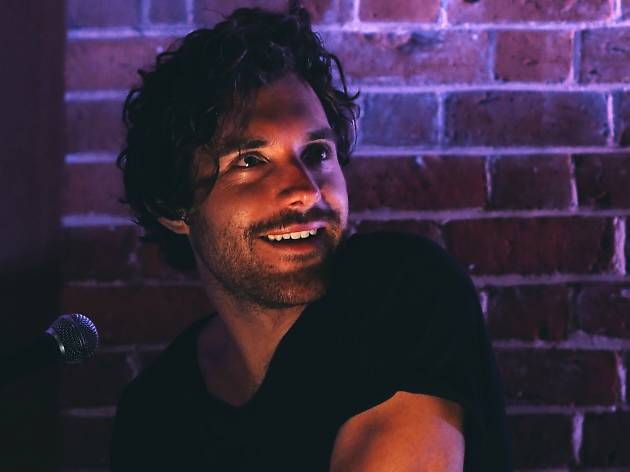 1/2
Photograph: Supplied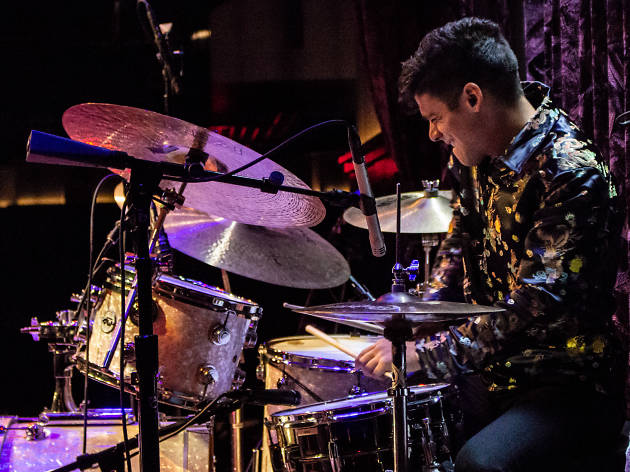 2/2
Photograph: Supplied
The secret life of session musicians
Your favourite records would not be the same without these unsung musos
The life of a session musician is to be heard not seen, and yet without their invisible contributions on stage and records our standard of music would suffer. We talked to two Melbourne session musicians – guitarist, pianist and vocalist Jan Prasil and drummer Danny Finkelstein – to find out more about what goes on behind studio doors.
Both Prasil and Finkelstein credit Melbourne's busking culture as a great way to build contacts for session work, while Finkelstein's time running open mic nights allowed him to mix with some of the city's best. "I came up in the traps with Tash Sultana. She went to open mic nights a whole bunch of times, we had a lot of conversations and played together," says Finkelstein. "As a drummer a really good way to meet people is to go to open mic nights and talk to singer-songwriters."
"It can be really good money if you're touring with big artists."
In a city like Melbourne the demand for session musicians can be quite high, but that doesn't mean every session artist is making bank. If you're talented and not picky about what you record then you can do well for yourself says Finkelstein. "It can be really good money if you're touring with big artists", he says, adding a caveat. "If you're doing independent, original music they're often your friends. You don't want to charge your mate 500 bucks."
Once a session musician is hired for a job the process is theoretically straightforward. Meet the artist you're playing for, listen to their songs, practice, record and get paid. It's simple enough but that doesn't stop conflicts occurring between artists and their session musicians. "Maybe you don't like them as a person, you just don't get along or the energy is weird in the room," says Prasil. "But you've still got to push through because they're paying you for the work."
Finkelstein agrees that being a session musician can mean putting your ego on the backburner. "It's not about your original contribution to the music, it's about doing whatever is best for the music." Just like with any relationship, session musicians and recording artists also need to have "the chat"– is this just a casual fling or the start of something serious? "If you've done all this work, haven't been paid a cent and you haven't signed any agreements you're still not really in the band," says Finkelstein. "You can get fucked over."
"It's not about your original contribution to the music."
Like ghostwriting, session gigs are all of the work without the acclaim, so it's not a good career for those susceptible to the green-eyed monster. Which is why session work is, for many artists, just a side hustle. When not recording with other people Prasil is one half of the poignant acoustic duo Amistat, while Finkelstein is the drummer for alt-rock band Chester Brix. And while the work is, well, work, both musicians feel that being a session musician gives more than it takes. "You learn so much," says Prasil. "It's only beneficial, it never takes away."
Find out why Baker Boy loves Melbourne.