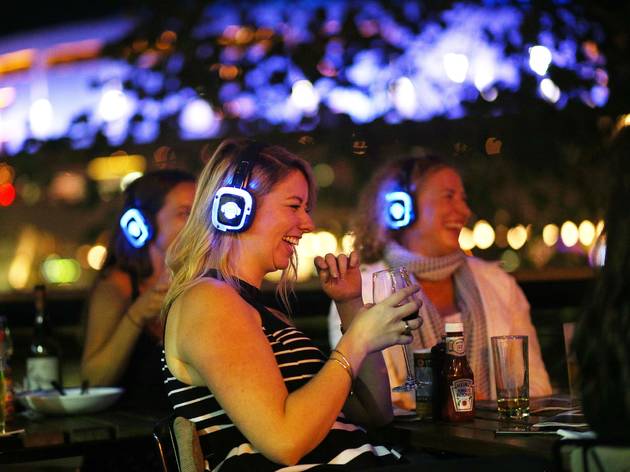 St Kilda is about to host the quietest festival the foreshore has ever seen
If you've ever laid eyes on a silent disco, you'd have seen how awkward the dance circle looks, especially when you're not participating. But the team behind St Kilda's Let Go Festival is supersizing the silent disco experience to festival proportions this October for the Switch Silent Disco Festival.
Punters will be handed wireless headphones on entry and will be able to switch between three frequencies at the festival. Each frequency will be playing a different genre, ranging from EDM, RnB, to old school bangers, so if you're sick to the electronic playlist you'll be able to hop on to the old-school channel for a change of pace.
Food trucks will pull up by the beach to keep silent disco goers fed throughout the day, and there will also be amusement rides for when you feel like a break from all the dancing.