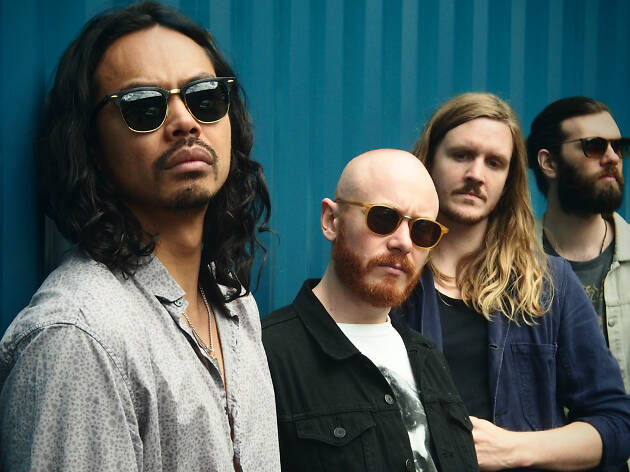 Time Out says
Hear 'Sweet Disposition' as well as the full Conditions album at the Temper Trap's new tour
September 2008: the GFC had hit, Bitcoin was still a pipe dream and we'd still have to wait a couple of weeks to start enjoying Spotify. It was also the month that Australians first heard the dulcet voice of Dougy Mandagi belt "sweeeeeet diiiiiiiiiissss-pohhhh-zishuuuunnn" over the airwaves. Yes, it's been a decade since the Temper Trap's hit song 'Sweet Disposition' and debut album Conditions was released, and to celebrate the band is going on a national tour.
The Conditions 10th Anniversary tour kicks off on Wednesday, December 4 in Melbourne (the Temper Trap's hometown). While 'Sweet Disposition" is easily the band's biggest hit (it gained further popularity due to its use in 500 Days of Summer and in advertising), fans will be happy to hear that the Temper Trap will also be playing their debut album Conditions in its entirety.
Slip into some skinny jeans and get to the Forum on December 4 for the Temper Trap's nostalgic Conditions 10th Anniversary show. Presale tickets are available from June 25 and general sales from June 28.
Details