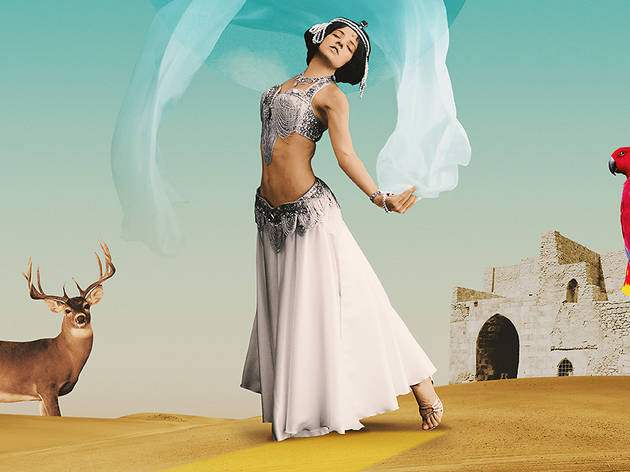 Time Out says
The Victorian Opera is premiering a brand new opera online
Since 2017 the Victorian Opera has been developing Three Tales, an adaptation of renowned French writer Gustave Flaubert's Trois Contes. The new Australian production was scheduled to premiere this June 26, but 2020 had other plans.
Luckily opera aficionados will still be able to see the three new chamber operas that comprise Three Tales, with the Victorian Opera announcing the production will be streamed online.
On Saturday, June 27, the Victorian Opera will premiere Three Tales online (for free) via its website. This is the first time the opera has been performed to the public in full, the fact of which came about rather serendipitously. The performance was initially shown to a small audience last year which was, luckily, filmed.
Just as Flaubert's Trois Contes is a collection of short stories, Three Tales also comprises a trio of short chamber operas. These include 'A Simple Heart', 'The Legend of St Julian the Hospitaller' and 'Herodias' – which explores the ever so bloody story of Salome and John the Baptist.
Each opera is performed by Melbourne ensemble Plexus (comprising violinist Monica Curro, clarinettist Philip Arkinstall and pianist Stefan Cassomenos) as well as featuring the ARIA award-winning, velvety-voiced Katie Noonan. The cast is rounded out by Victorian Opera mainstays Kathryn Radcliffe, Daniel Todd, Raphael Wong and Shakira Dugan.

Following its premiere on June 27 at 7.30pm, Three Tales will remain online for one week. Audiences will be able to watch the opera via the Virtual Victorian Opera website. It's free to watch, but you can also donate to the Victorian Opera if you have the means.
Details