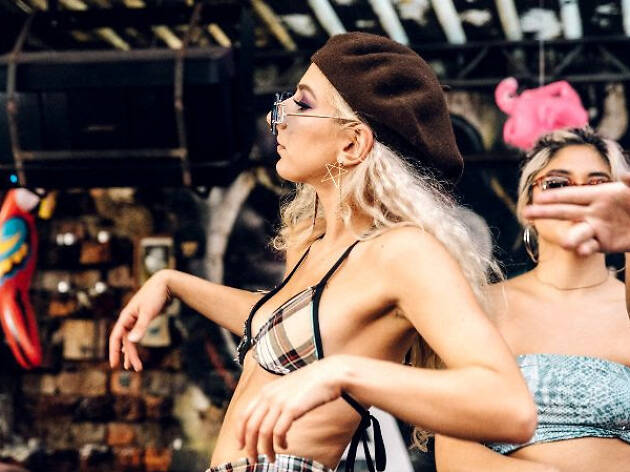 Hit the beach and the bar at the same time without leaving Melbourne's CBD
One of Melbourne's most "Melbourne-y" bars is trading street art for sandy shores this summer. Tattersalls Lane bar Section 8 is transforming into a beach for four days this January. Urban Oasis is Section 8's summer beach party series, where you can enjoy a tropical drink and a stellar line-up of musicians while kicking back on four tonnes of real sand.
The sandy oasis features a special cocktail stall by Plantation Rum for an authentic Caribbean beach experience, and there is beer from Stone & Wood Brewing as well. The line-up of artists this year includes the likes of Planéte, Harry McCanna, DJ Jnett, Jennifer Loveless, Sleazy Roots (live) and more.
The CBD beach party kicks off 5pm on Thursday, January 10 and goes until Sunday, January 13. Entry is free.