The National Gallery of Victoria is bringing a world-first exhibition of works by MC Escher to Melbourne this summer. Between Two Worlds | Escher X nendo will feature more than 160 prints and drawings from the renowned Dutch artist as well as an immersive Escher-inspired environment created by Japanese design studio Nendo.
We can't wait to see how they'll respond to Escher's most iconic image: the physically impossible, Hogwarts-esque staircases.
Escher rose to prominence in the 20th-century art world for his mind-bending and mathematically complex works like 'Hand with Reflecting Sphere', 'Relativity' and 'Balcony'. Though he considered himself to have little mathematical ability his art has become iconic for its seamless tessellation, warped perspectives and impossible objects – like endless, connected staircases and mirrored self-portraits.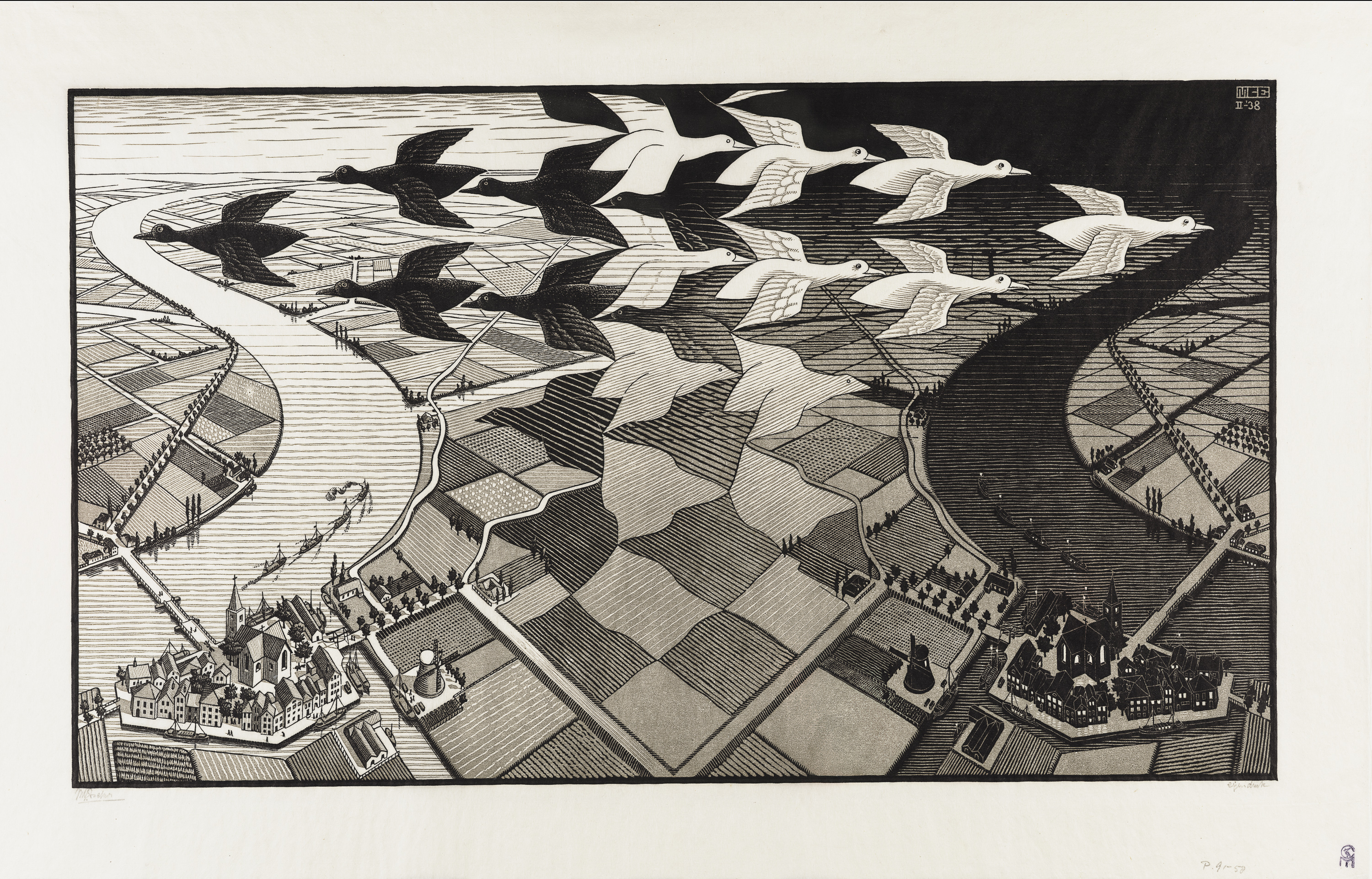 The works are on loan from the Gemeentemuseum in the Hague and will be joined by an immersive experience created by Nendo design studio. By manipulating geometry, space and perception like Escher, Nendo will create a never-before-seen exhibit that will bring the artist's work to life.
Cathy Leahy, the NGV's senior curator of prints and drawings says that Nendo is using Escher's playfulness to create the world-first experience. "Escher works with positive and negative space a lot and shapes transforming from one element to another. Nendo have created this space that you walk through that has some of those elements."
The NGV spring/summer season for 2018/2019 will also feature solo exhibitions by Polly Borland, Tom Opie, Hito Steyeri and William Wegman. Between Two Worlds | Escher X nendo opens Sunday December 2.