The new 80 Collins precinct is turning out to be one hell of a drawcard to the (forgive me) Paris end of Collins Street. Not only does it boast the already buzzing Farmer's Daughters, but it will soon be home to Next Hotel Melbourne, a stylish hotel set to open its doors in a matter of weeks.
Next Hotel will have upwards of 200 rooms stretched out over 24 floors, a new restaurant and bar called La Madonna (more on that later), a tiny European-style coffee shop, a fitness centre, an exclusive 'Club' business lounge for guests, and an Australian hotel first – a barrel-ageing program for spirits and cocktails, with a selection of each set to feature in the hotel's minibars.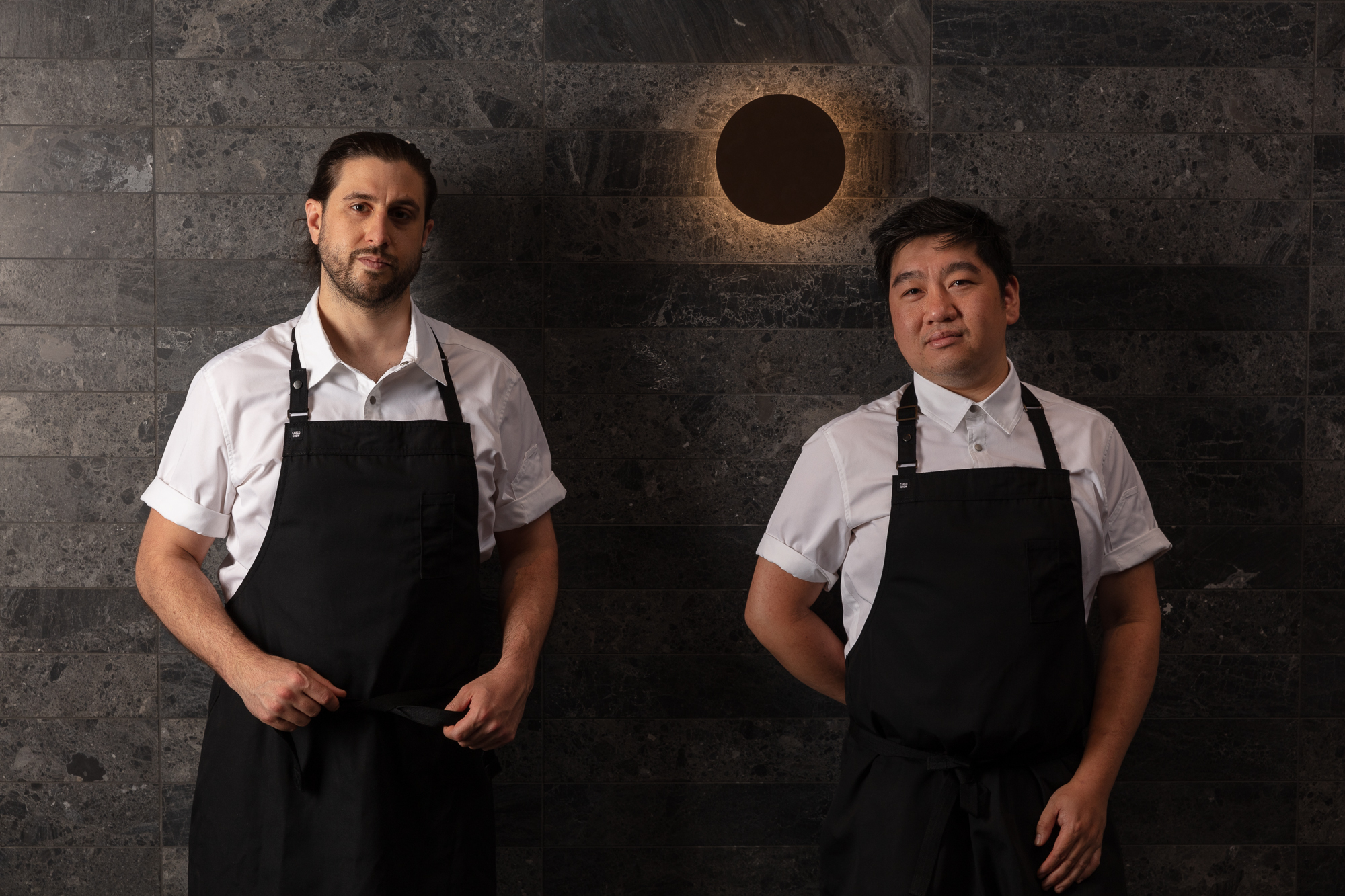 There's a lot to love about the hotel, including the stylish mid-century inspired design, but the hospo offering does stand out. Melbourne chefs and longtime friends Danny Natoli (Rina's, Neptune Food and Wine) and Adrian Li (Saigon Sally, Rina's) will be joining forces for La Madonna, a sexy restaurant and bar that takes up the entire third floor of the hotel. Guests can expect a blend of both Natoli and Li's cooking styles, which you can enjoy in the lounge over cocktails, at the bar looking at the dry-aged meats or amongst friends on a larger table.
The Barrel Room is what you'll be telling your friends about, though. Inside is where the hotel will be doing its own wood-ageing program for spirits, cocktails and herbal liqueurs. All of it on show in this small room beside the bar, and it's likely there will be special tasting events held here in the future.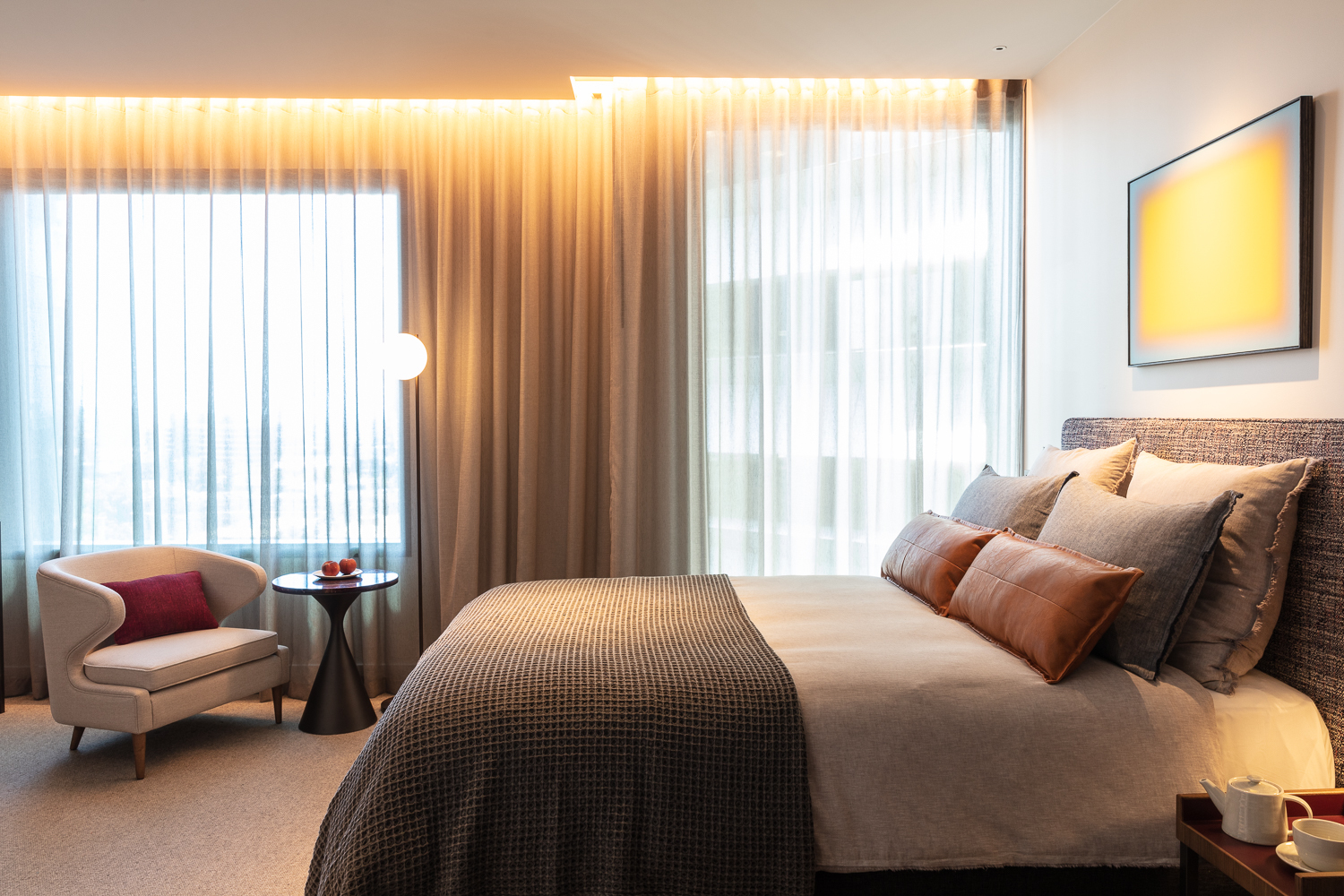 Guest rooms in the hotel are, as you would expect, beautiful. Lots of marble benchtops, plush bedding, artworks by Australian artists Jonny Niesche, Consuelo Cavaniglia and Julia Gorman, plus Bose sound systems, Hunter Lab amenities and Dyson hairdryers in every room. There are also lovely views – if you're on the upper levels, you can even spy the Yarra River out through the skyscrapers.
Final touches on the hotel are currently being made, with an opening expected for later this month.