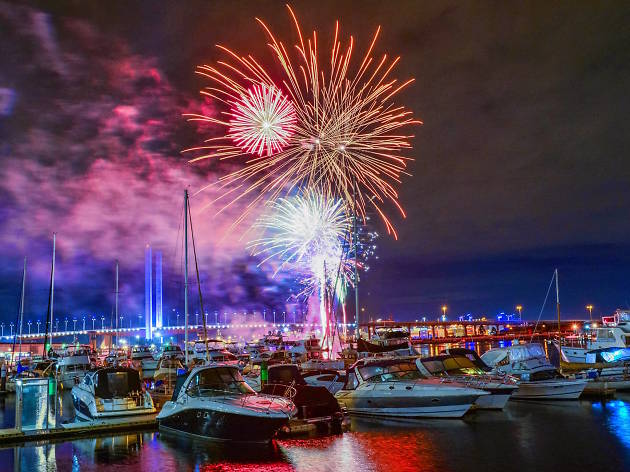 After 2016, there's no better way to end the year than at a party all about positivity
This NYE club night brings together art, music and celebration in a vibrant display of sound and light. Set in Shed 11 along the Yarra River, lighting installations accompanied with house beats by DJ's Eliza and Luke will keep you dancing into the morning.
While the production is designed to keep give you the ultimate clubbing experience for NYE, organisers are hoping to spread messages of optimism along the way. The neon lights and colourful dancers are out to celebrate all things bright in the darkness. As a timely reminder that without darkness you cannot shine, the evening's vibe should be nothing less than uplifting. With views across the Yarra to Melbourne's fireworks, your night can't get any brighter than this.