1/3
2/3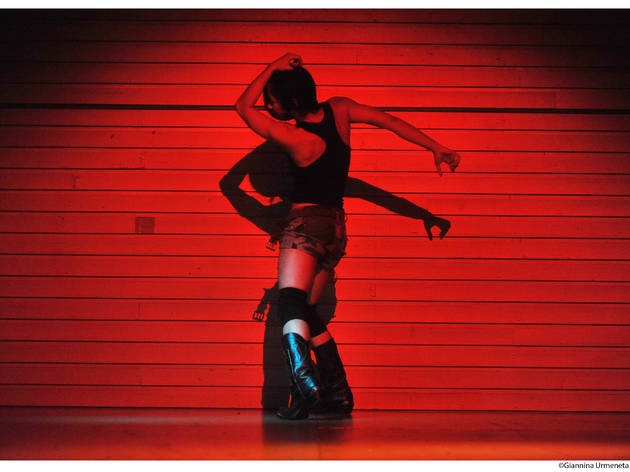 3/3
Eisa Jocson 'Macho Dancer'
Step onto the stage after dark at Arts Centre Melbourne, in this festival of performance, dance and live music
XO State is sort of like the club for Asia TOPA Festival: the less formal zone for performance, live music and experiments – with a bar on stage, where performers and audience mingle (like Supersense at the Arts Centre last year).
No two nights will be the same, and the program (co-curated by ex-Chunky Move choreographer Gideon Obarzanek and Filipino performer Eisa Jocson) smashes different artforms, sounds and moods together.
There are two sessions each night: 'Dusk' (7.30pm) and 'Dark' (9pm till late). The early sessions feature choreographic works: Eisa Jocson's Macho Dancer (in which she appropriates the moves of male erotic dancers) and Attractor – a brand-new collaborative work that brings together Lucy Guerin Inc, Dancenorth and Indonesian duo Senyawa.
The late slots are a bit more loose: short performances by local and international artists will rub shoulders with some of Asia's most interesting live acts – including Japanese psych-rockers Bo Ningen, Taiwanese rapper Aristophanes (who featured on Grimes' 'Scream') and Korean alt-folk rockers Jambinai.
Click through the Dates & Times tab to see who and what is happening when.