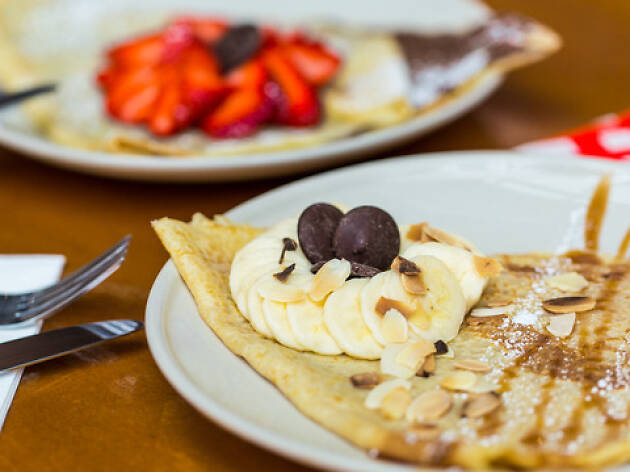 5 delicious flavour combinations to try at La Petite Crêperie
There are dozens of La Petite Crêperie flavour combinations to try – but we love these ones the most
Many Melbournians have fond memories of La Petite Crêperie. The authentically French crêpe shop started life as a converted newspaper stand on Swanston Street, selling hot, made-to-order crêpes to punters throughout the day and night. While the original Swanston Street stand still does a roaring trade, La Petite Crêperie has since expanded into a cute retro caravan at QV Square (as well as locations at Westfield Knox and Forest Hill).
While there are dozens of ways to enjoy the authentic crêpes (and waffles too at the QV Square store), there are five flavours that we keep coming back to. Next time you're craving crêpes, stop by La Petite Crêperie and give one of these flipping great flavour combos a go.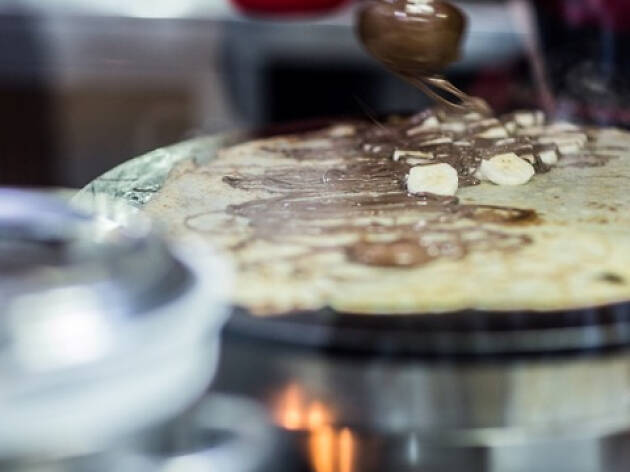 Photograph: Supplied
Let's be clear: Nutella plus anything is a winning flavour combo. But there's just something magical that happens when you take a paper-thin, perfectly cooked crêpe and add a generous dollop of Nutella. The warmth of the crêpe melts the Nutella and creates the ideal ratio of pastry to chocolate spread. It's almost guaranteed to bring a smile to your face.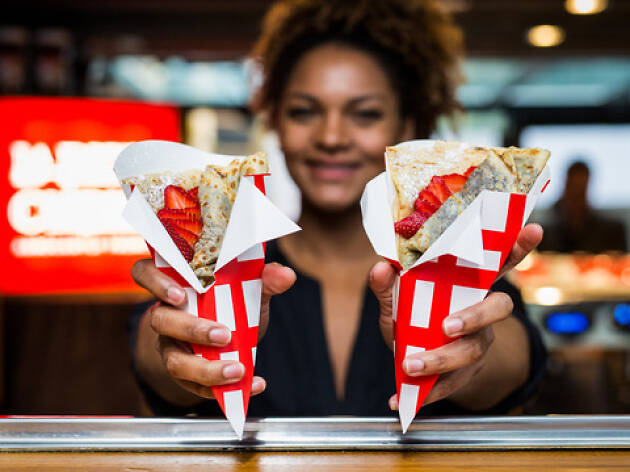 Photograph: Supplied
For a dessert that's just a little bit fancy but still acceptable to eat on the run, order a crêpe from La Petite Crêperie and top it with fresh strawberries and whipped cream. The sweet strawberries give zing to the crêpe, balanced out by the fluffy clouds of cream. It's the crêpe version of the classic strawberry shortcake and a winner in our books.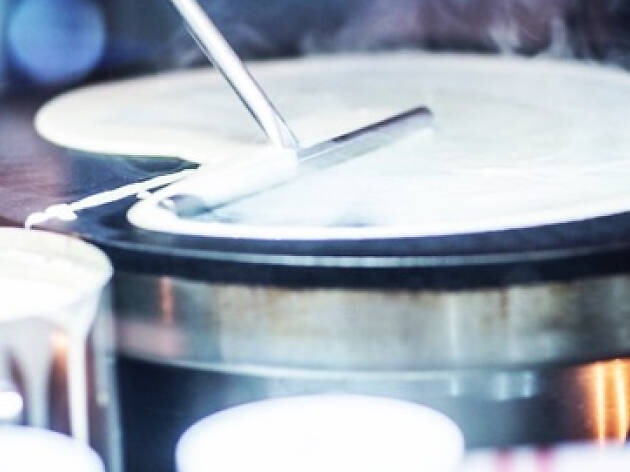 Photograph: Supplied
Once upon a time a very smart cookie decided to add a dash of salt to their caramel. Since then the world has been enjoying the salty-sweet sensation in everything from cupcakes to gelato – now it's time to give crêpes the salted caramel treatment. La Petite Crêperie makes their salted caramel in-house and will happily drizzle it all over your next crêpe.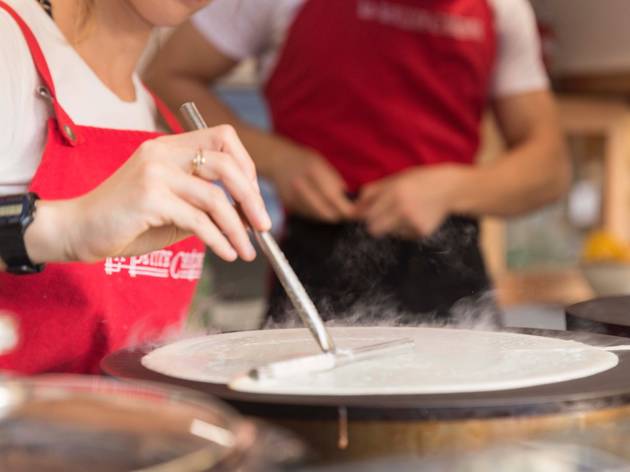 Photograph: Supplied
Looking for a sweet treat that won't spoil your appetite? Order a simple lemon and sugar crêpe from La Petite Crêperie. It's a tangy flavour combination that brings just a hint of sweetness to the hot-off-the-pan crêpes and won't ruin your lunch or dinner (unless you're unable to stop at one, of course).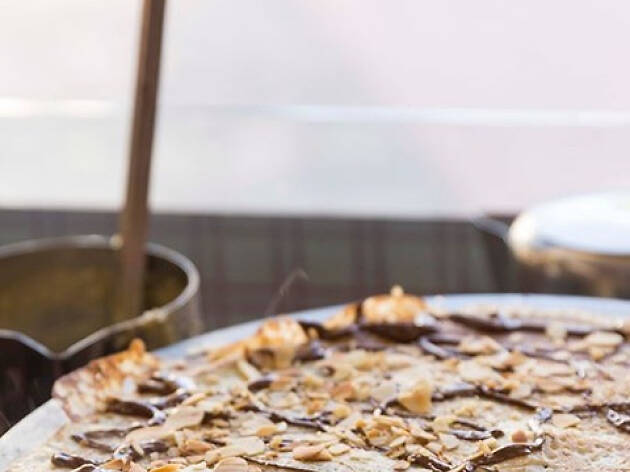 Photograph: Supplied
As we've mentioned, Nutella is the food of the gods and can do no wrong. But if you're looking for a sweet chocolate-hazelnut crêpe with a little crunch we recommend throwing some flaked almonds into the mix. The nutty crêpe combination is like the refined older sister of the tried and true plain Nutella crêpe – it's a little like a Toblerone, crêpe-style.
Best selling Time Out Offers