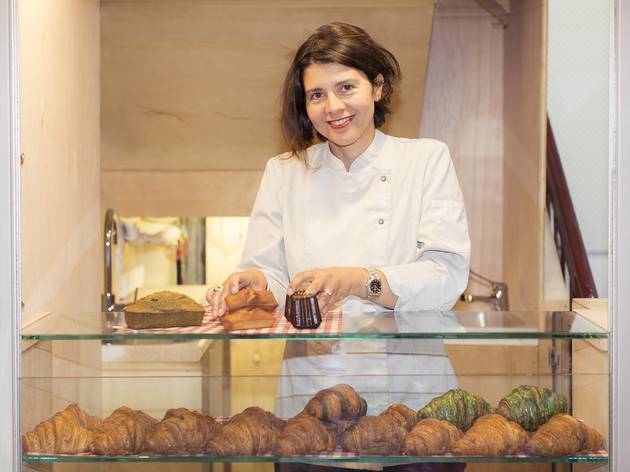 1/5
Photograph: Bonnie Savage
2/5
Photograph: Bonnie Savage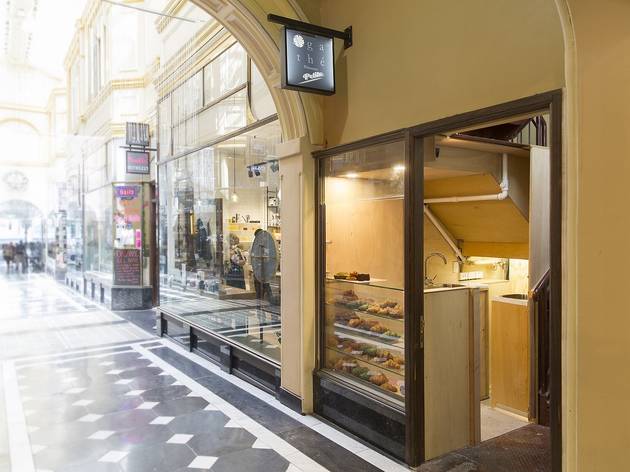 3/5
Photograph: Bonnie Savage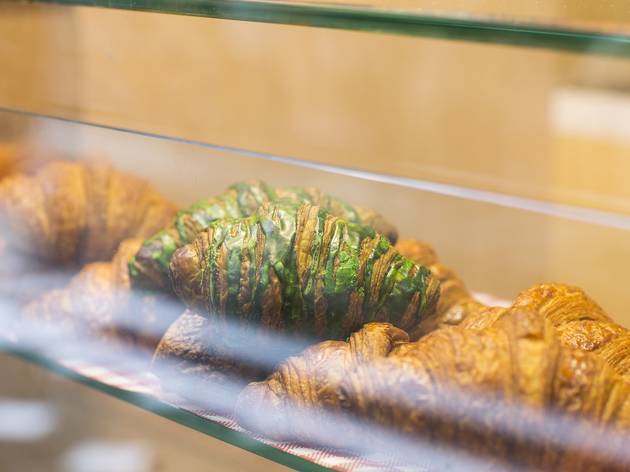 4/5
Photograph: Bonnie Savage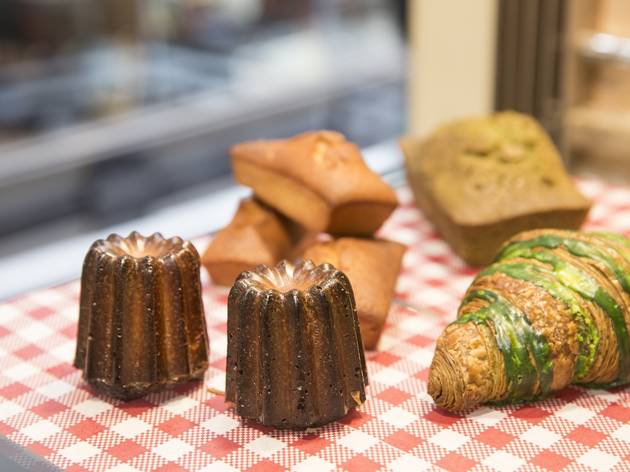 5/5
Photograph: Bonnie Savage
Time Out says
A taste of Paris in the historic Royal Arcade
The Parisian baker from Agathé Patisserie in South Melbourne brings her buttery creations into the Melbourne CBD with the appropriately named Agathé Patisserie Petite. The hole-in-the-wall space in Melbourne's historic Royal Arcade serves as a tiny home for Agathe Kerr's highly sought-after French pastries, from her classic buttery croissants and pain au chocolats, to her less traditional but no less delicious cruffins and Asian-inspired pandan and matcha croissants.
The Petite shop has taken a while to open its doors. Building stalled before the initial opening date in late 2016, when Kerr's builder broke both legs in an accident. But the wait paid off and the CBD shop now gets bike couriered pastries fresh from the South Melbourne Market bakery every morning from Wednesday to Friday.
"I love cities, I'm from Paris and when I came to Melbourne I fell in love with the laneways and historic arcades," Kerr says
"Over a year ago now I visited Royal Arcade and I emailed the building manager to see if they have any openings. I didn't hear from them for a long time but then I got a call about this spot that opened up. It's tiny – it's less three square metres total – but it's great!"
The Parisian mother of three was an IT consultant in Paris then trained as a pastry chef at the École de Boulangerie et Patisserie de Paris before she moved to Melbourne in 2013. Following the success of her South Melbourne Market stall, Kerr expanded her South Melbourne bakery kitchen in 2016, enabling her to put out more whole tarts and cakes, as well as baguettes.
Details