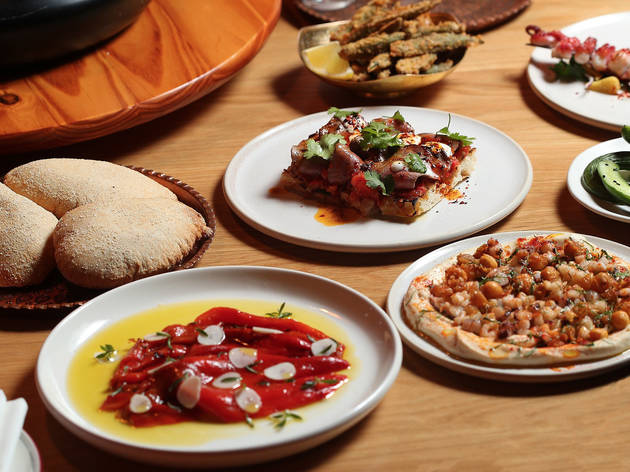 1/11
Photograph: Graham Denholm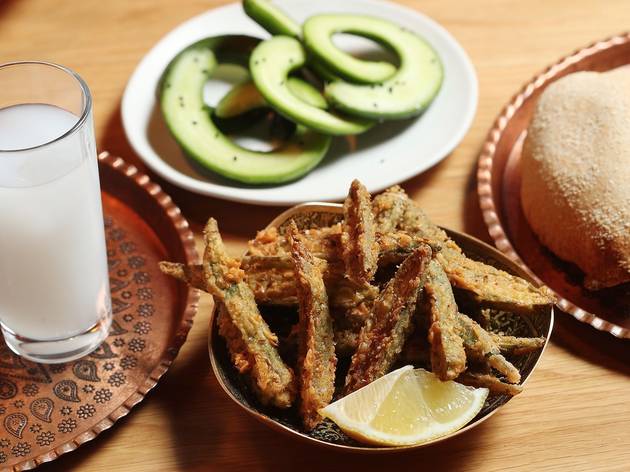 2/11
Photograph: Graham Denholm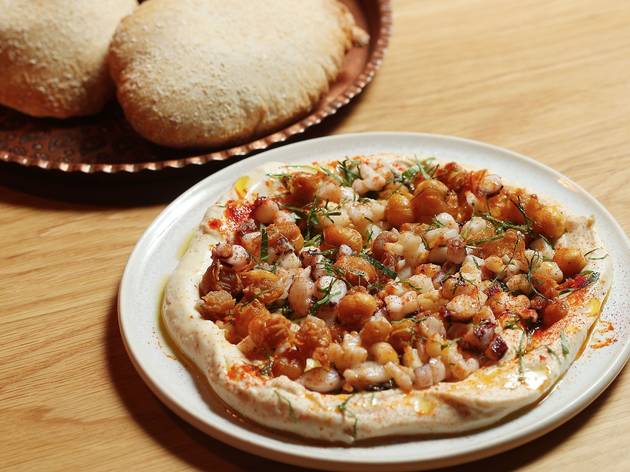 3/11
Photograph: Graham Denholm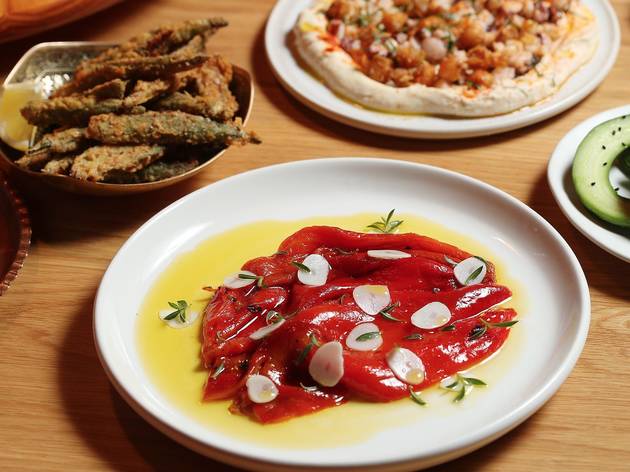 4/11
Photograph: Graham Denholm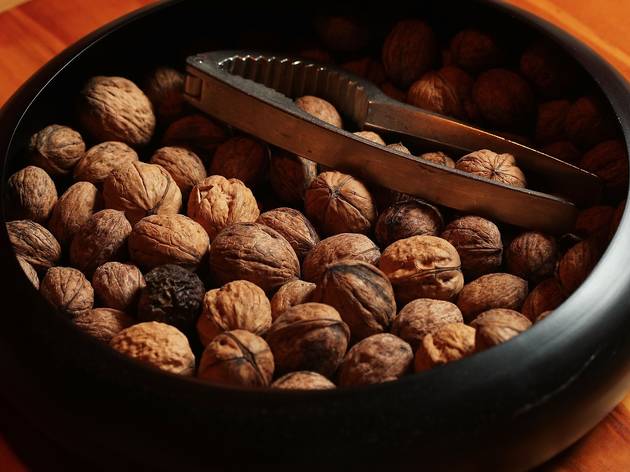 5/11
Photograph: Graham Denholm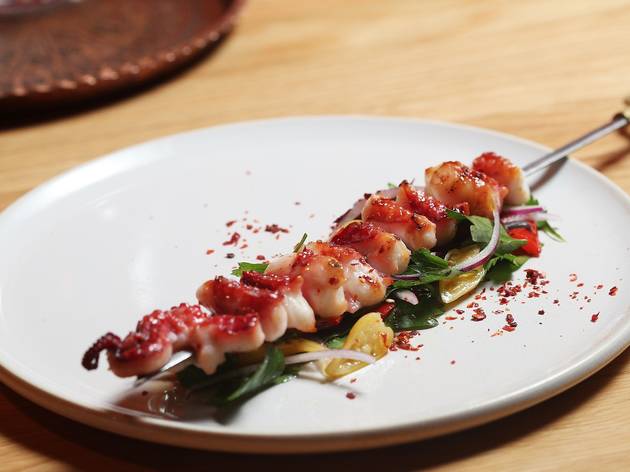 6/11
Photograph: Graham Denholm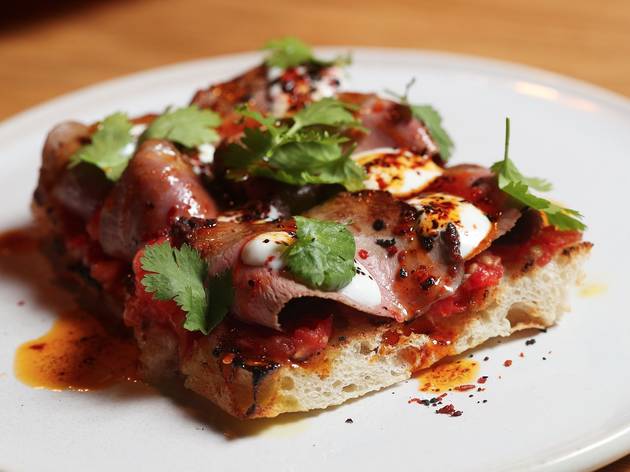 7/11
Photograph: Graham Denholm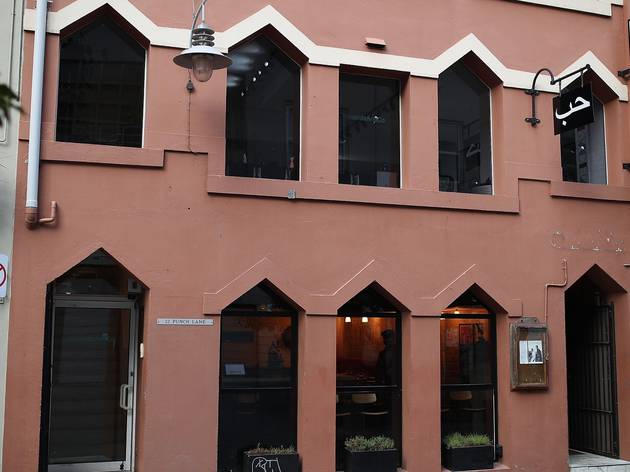 8/11
Photograph: Graham Denholm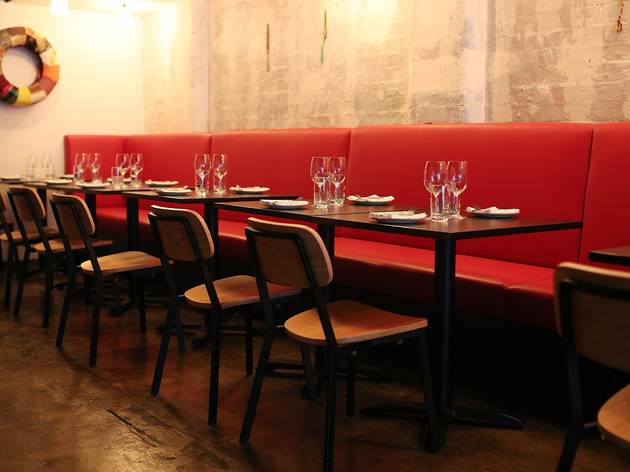 9/11
Photograph: Graham Denholm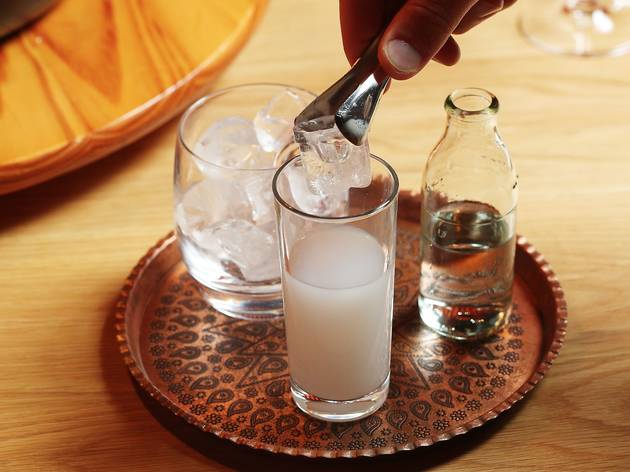 10/11
Photograph: Graham Denholm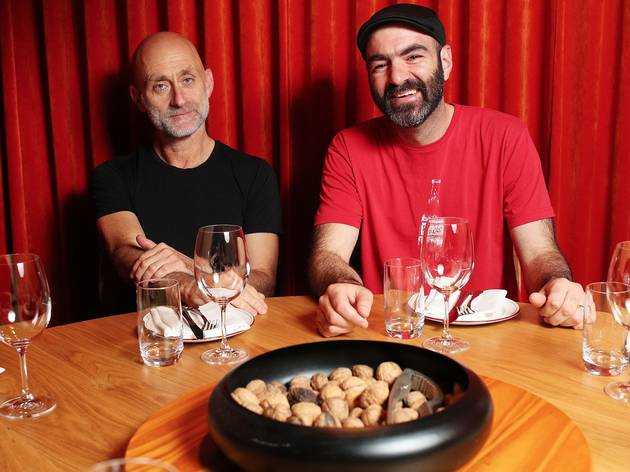 11/11
Photograph: Graham Denholm
Time Out says
Inauthenticity at its finest
Oppression can do some interesting things. It can break people, it can anger people, or it can inspire people. Luckily for us, hospitality veterans Joseph Abboud (Rumi, Moor's Head) and Ari Vlassopoulos (Rosa's Kitchen, Pei Modern, Hellenic Republic) have thick skins coupled with vast imaginations and have given Punch Lane Bar Saracen.
Back in the old days, 'Saracen' was the word Christians would use to describe people from the Middle East without their knowledge – originally meaning to steal or plunder. Naturally, Abboud and Vlassopoulos thought, 'to hell with that,' and confidently labelled themselves as such with the slogan, 'Of Middle Eastern appearance' in case you didn't get the memo. And that's pretty much the style of food they serve: Middle Eastern-ish.
Crowds have already started flocking, and on a spontaneous Friday night dinner at the bar you can get swallowed up by the swell of drinkers if you're in the wrong seats. We advise you book ahead to snag a table in the dining room where banquettes and round tables sit together for a casual dining experience.
Drinks are more playful than punchy, and cocktails are given their own endearing, retro descriptions like the Angry Joe ('Yeah, I'm angry, I'm farkin' angry'), or the Non Espresso Non Martini ('Okay, okay, but it's delicious'). The wines on offer are not extensive, but they work perfectly with the food. The real emphasis is placed on the sipper-spirit Arak. There are three available, from beginners to full-on aniseed, and they are served with a pitcher of water and ice for you to dilute, chill and sip on between and after mezze.
A fresh cucumber sliced lengthways is sprinkled with nigella seeds and a whisper of salt as a welcoming snack. It's a bold entry for the humble vegetable, marching the unmistakable undertones of onions, black pepper and oregano across the cooling podium. It gives way to okra – a misunderstood mallow – which has been coated in a thin, shatteringly crisp, cumin-spiced batter, deep fried and generously salted, ridding it of its divisive, slimy texture. Try to stop at one. A textbook hummus dressed with fried chickpeas, diced calamari, paprika and olive oil is something you could easily eat with a spoon, but it comes with two pockets of warm, house-made pita that could do with a touch of salt. Simplicity is key with drapes of skinned, chargrilled red peppers dotted with slithers of pickled garlic in a pool of oil. A skewer of chewy octopus is given a kick of life with the fiery pickled chilli, red onion and parsley salad it sits atop. A must-order is the lamb heart iskender: an open sandwich of thinly sliced lamb heart, kissed by coals, on top of a chunky, spicy tomato paste and soothed by yogurt. As a riff off a style of kebab, it's probably not the kind Abboud would serve his grandmother, but we'd gladly take two.
In a time where the 'gramability of a dish is more important than its substance, Bar Saracen reminds us that food can still be thoughtful and political. The food might not appear to be traditional, but the origins are anchored in some sense of authenticity, unwittingly showing us that the history and evolution of a dish has the power to reclaim slurs and change perception one bite at a time.
Details
Best selling Time Out Offers