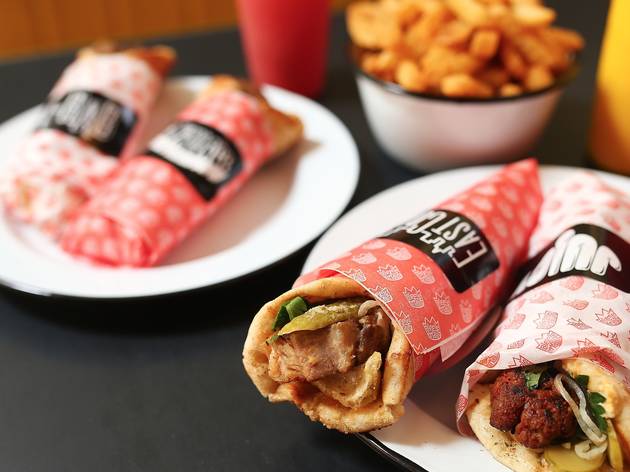 1/13
Photograph: Graham Denholm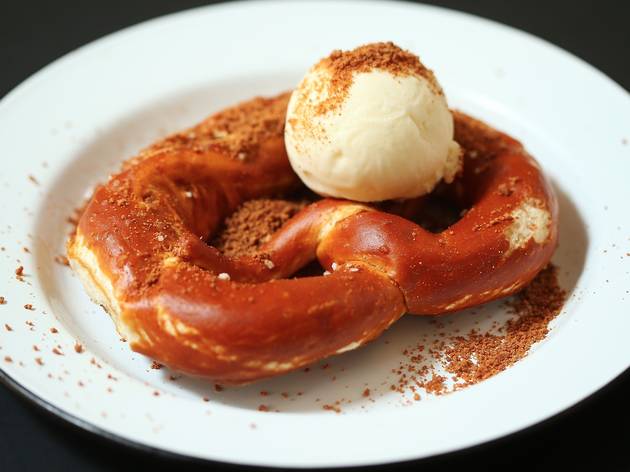 2/13
Photograph: Graham Denholm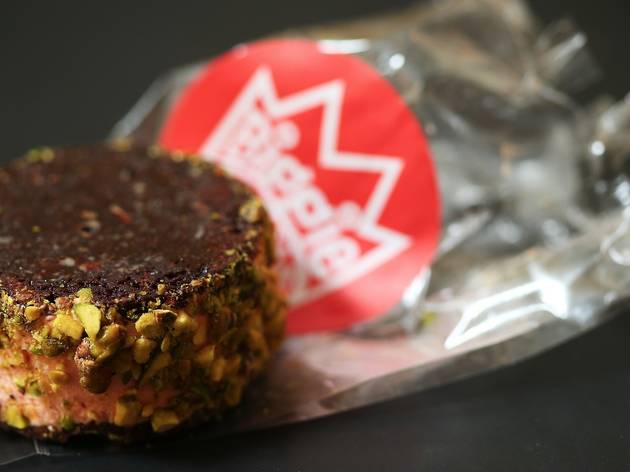 3/13
Photograph: Graham Denholm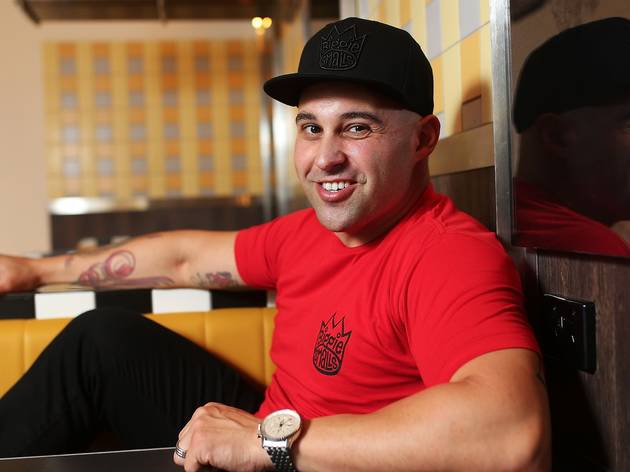 4/13
Photograph: Graham Denholm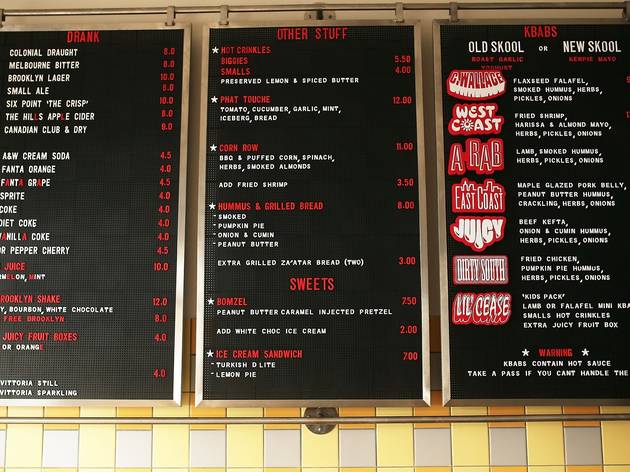 5/13
Photograph: Graham Denholm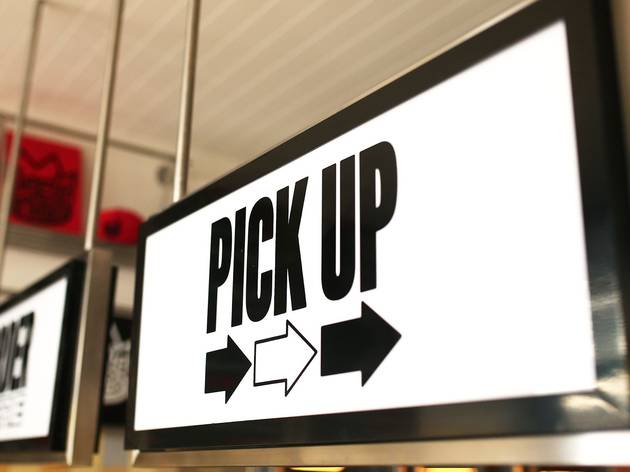 6/13
Photograph: Graham Denholm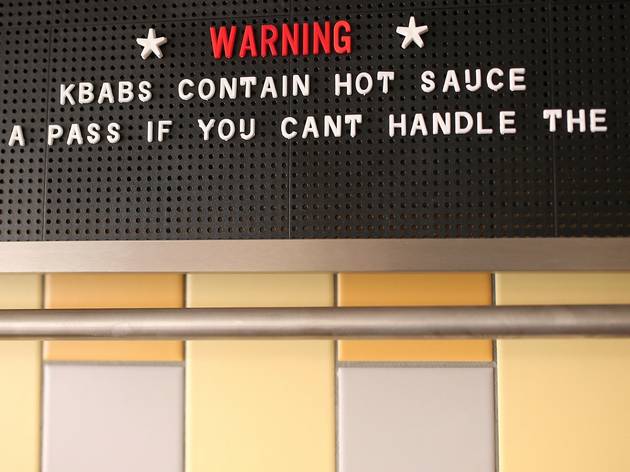 7/13
Photograph: Graham Denholm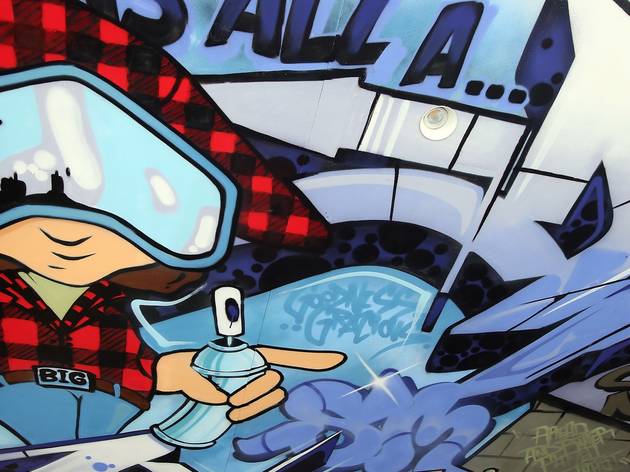 8/13
Photograph: Graham Denholm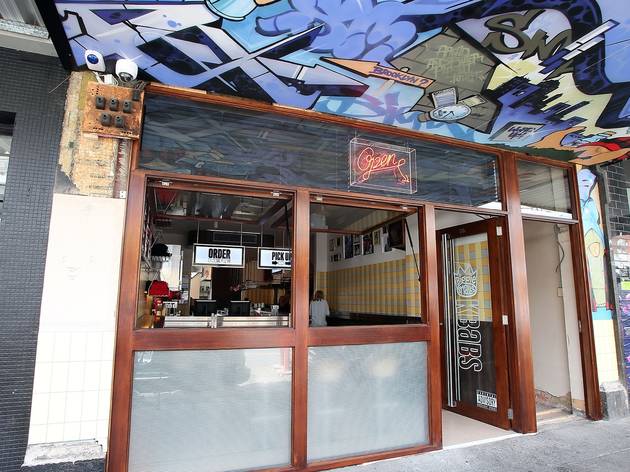 9/13
Photograph: Graham Denholm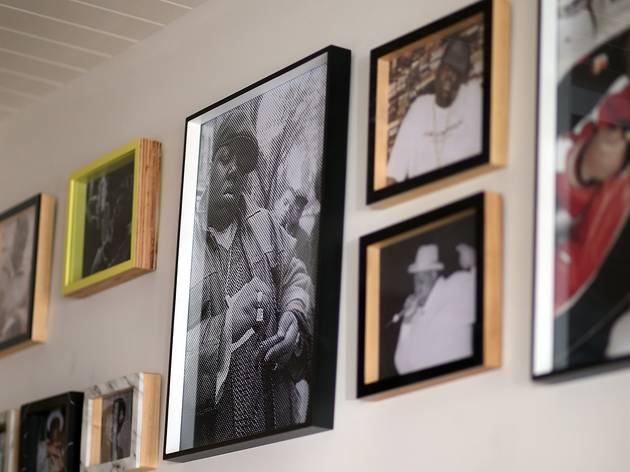 10/13
Photograph: Graham Denholm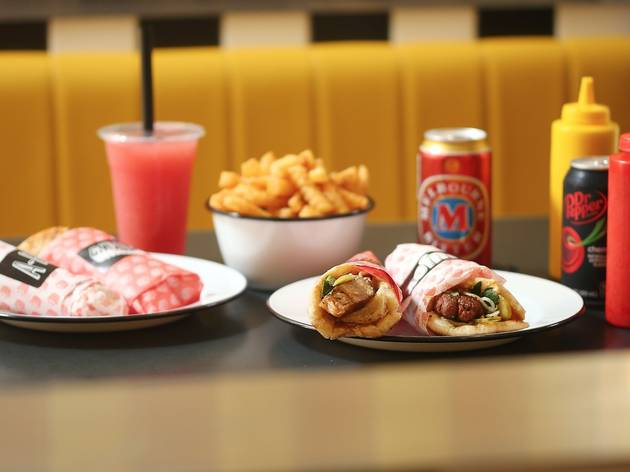 11/13
Photograph: Graham Denholm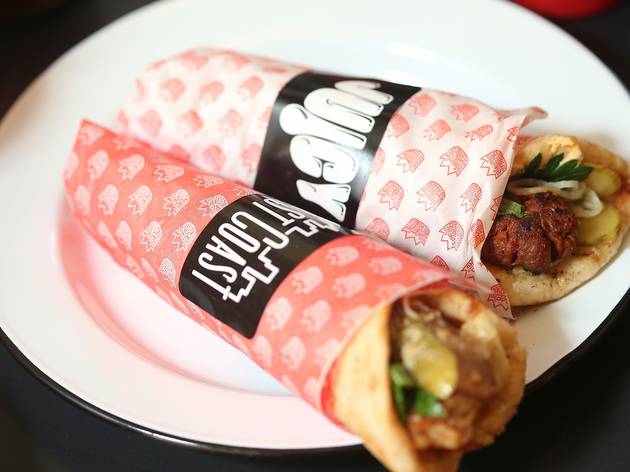 12/13
Photograph: Graham Denholm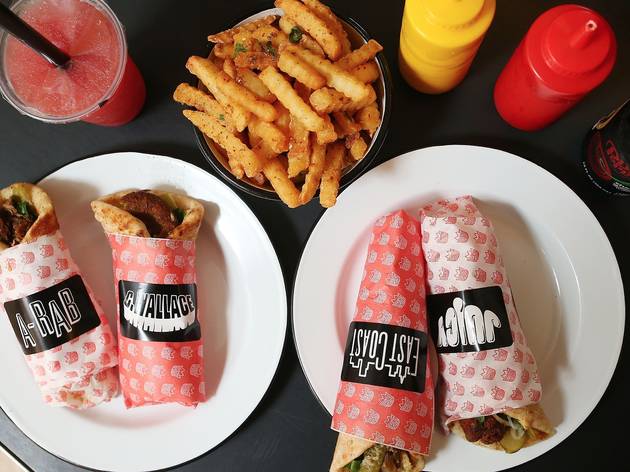 13/13
Photograph: Graham Denholm
Time Out says
This kebab joint might be a world away from Brooklyn, but it's got street cred in spades
The Collingwood/Fitzroy area isn't short of late-night kebab and souva joints, but Shane Delia's Biggie Smalls will shake up your late night kebab game. The Maha head chef and owner's kebab store is named after the late Notorious B.I.G and, naturally, the menu references rap's golden age with kebabs named West Coast, Juicy, C. Wallace (after Notorious's real name, Christopher Wallace).
Sticking to his Middle Eastern roots, Delia sprinkles updates to the classic kebab combos: the Dirty South kebab curiously combines fried chicken with pumpkin pie hummus, while the A-Rab marries the lamb with a smoked hummus and pickles. The hot crinkle chips with preserved lemon and spiced butter add a little zing to the usual hot chips, but you might not even notice once you've got a few 'Gin and Juice' boozy slushies in you.
Biggie Smalls play hard on the dessert stakes too. The Bombzel is a gluttonous (but totally necessary) pretzel injected with peanut butter caramel with an optional side of white chocolate ice cream, while the Turkish D-Lite ice cream sandwich is a surprisingly pretty construction of pink rosewater-flavoured ice cream, chocolate biscuits and crushed pistachios.
Smack bang in the middle of the Collingwood watering-hole haven containing Mr Wow's Emporium, the Grace Darling Hotel, and Kent Street, Biggie Smalls will likely draw in some punters who would otherwise have gone to the old kebab joints. That said, an 11pm closing time for Biggie Smalls means kebab stalwarts like Smith Kebabs (the recent stars of the SBS documentary Kebab Kings) won't have to worry about losing custom from the late night stragglers.
Ahead of Biggie Smalls' arrival, and to see if Delia is a West Coast or Eastside guy, we asked the chef what his five favourite rap tracks are.
Details
Best selling Time Out Offers