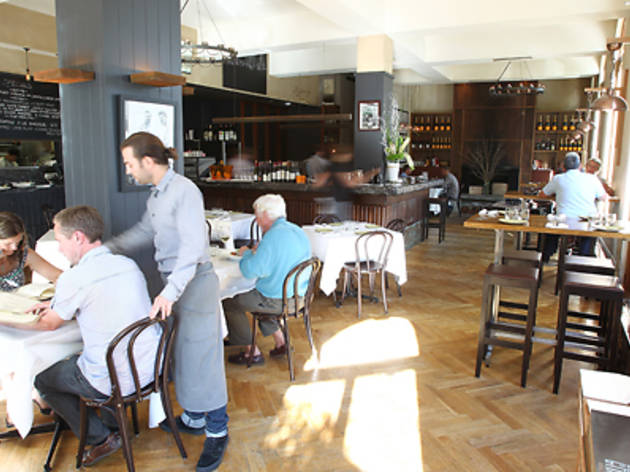 1/13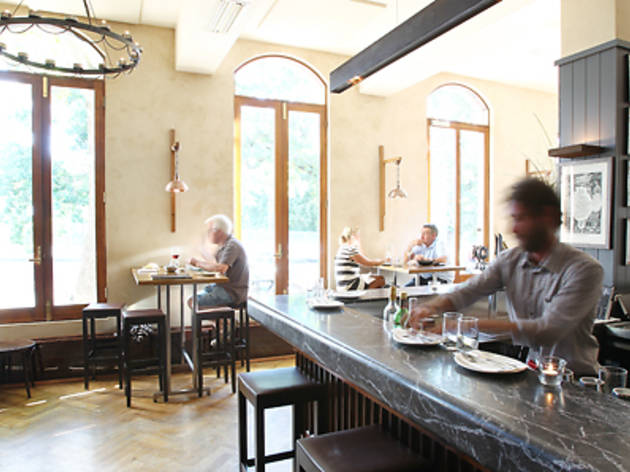 2/13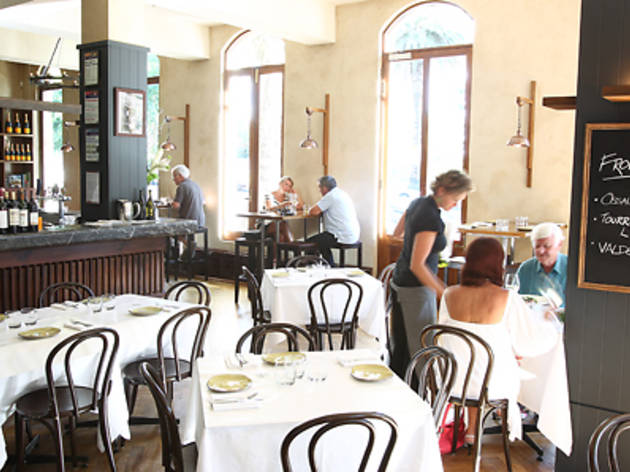 3/13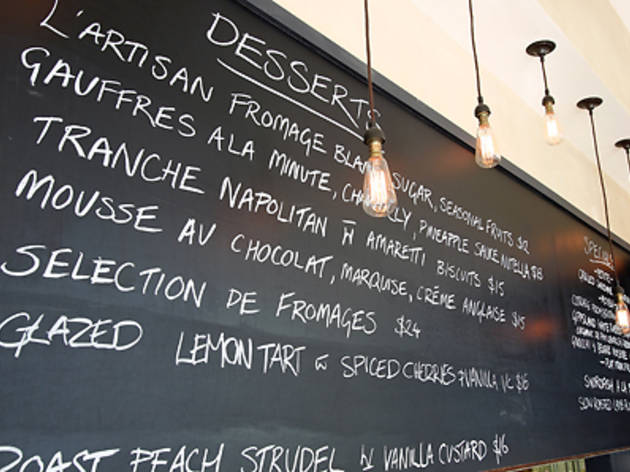 4/13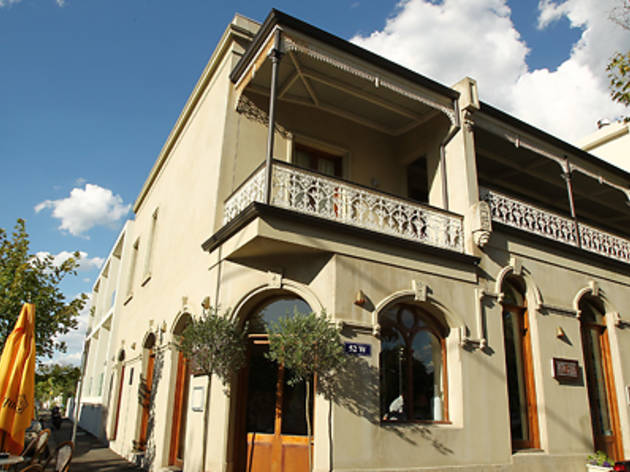 5/13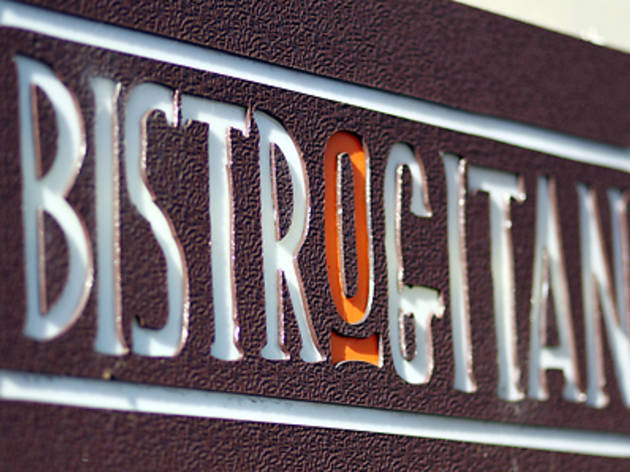 6/13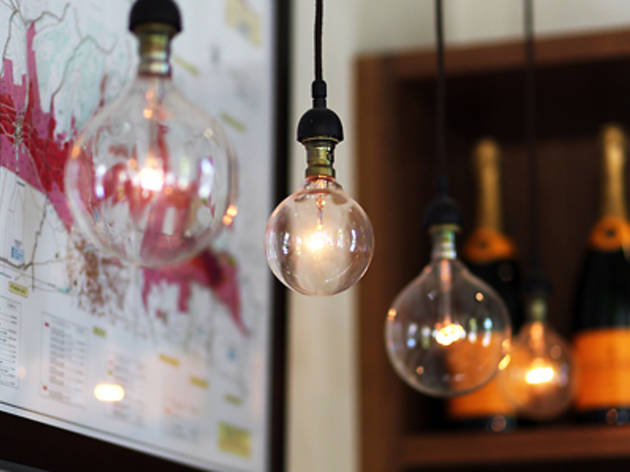 7/13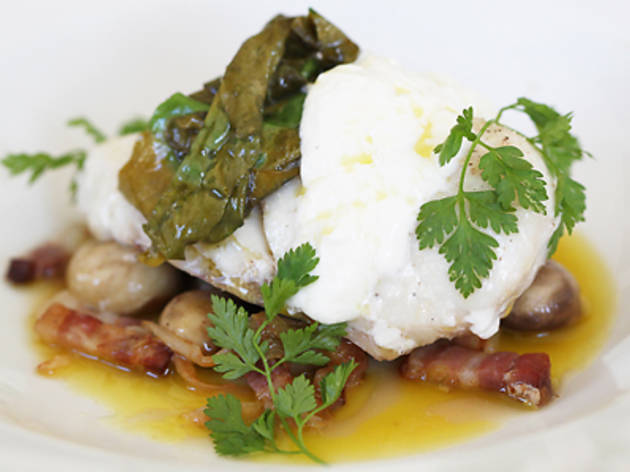 8/13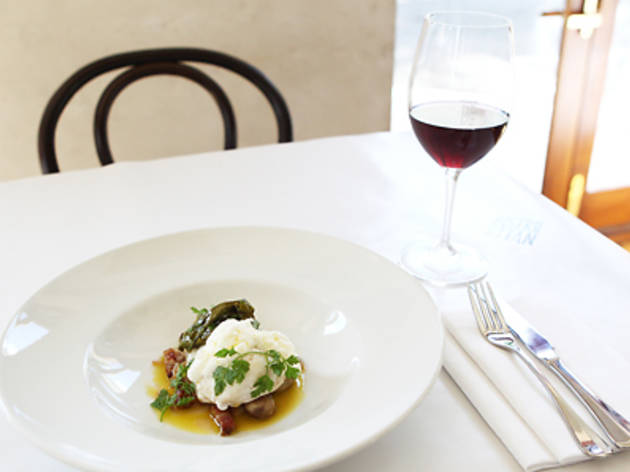 9/13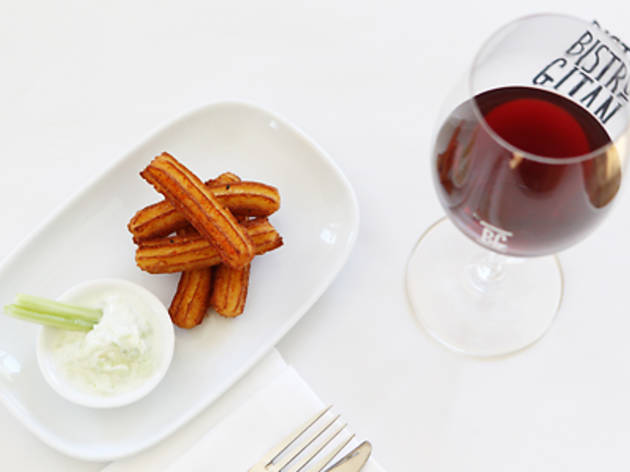 10/13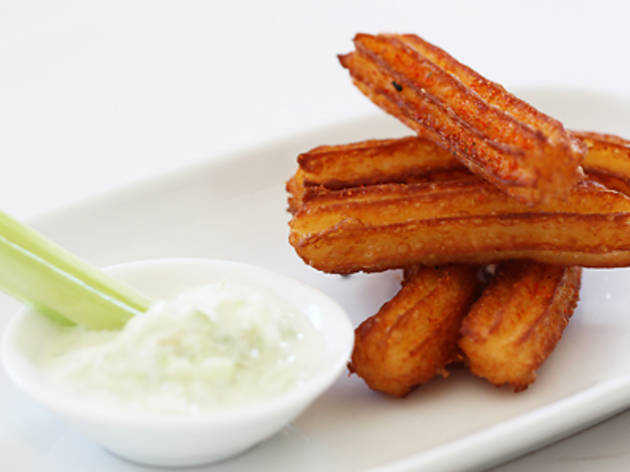 11/13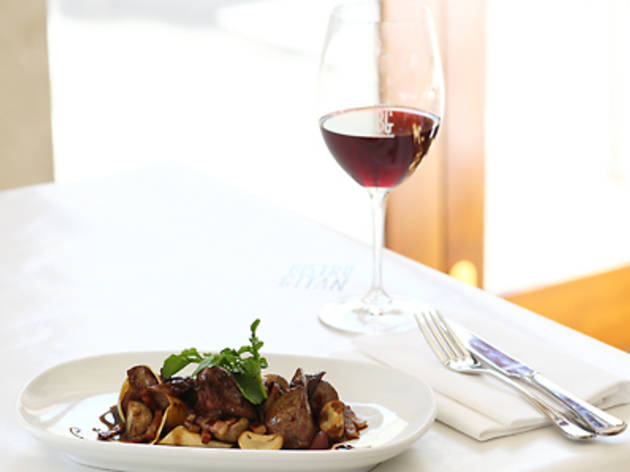 12/13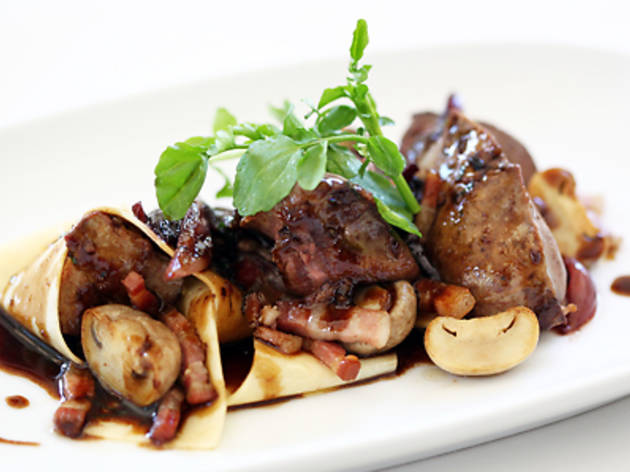 13/13
Bistro Gitan is South Yarra in a nutshell
It's cute-as-a-button and looks like a house, but this corner terrace is actually the latest French/Spanish bistro/bodega to hit South Yarra. The prodigious offspring of Cuisine Du Temps super-chef Jacques Reymond (Edouard, Nathalie, and Antoine Reymond) have collaborated on Bistro Gitan, and it's about as far as you can get up South Yarra's alley.
It's an old-school kind of joint -– napkins laid across your lap, waiters who aren't wearing combat boots, dark decor and some rather lovely upholstery -– but with a modern enough pan-European menu to pique some serious interest.
Traditionalists are sated by faithful renditions of patés, buttery snails and well-grilled steaks the size of handbags, but there's also interesting gear like churros (Spain's contribution to heart disease), reinvented as a savoury starter. The usually sugar-coated deep fried dough batons are spiked with gruyere cheese, so you get a crisp shell with a slightly gooey centre and a fat-god appeasing dip of celery and yoghurt.
Or then there are silky thick ribbons of papardelle pasta, folded under pan-fried chicken livers that are rendered totally unlivery by smoky pancetta and a sticky sweet balsamic glaze. It's offal for the most adventurously challenged eater. The wine list isn't bad either – lots of local and French gear in every serving size including carafes and 250ml pichets – for couples who share everything except a drinking problem.
We're not so keen on the snapper cooked en papillote (fancy talk for 'in a paper bag') as the steamy process seems to leach the sweetness out of the fish, but their take on steak tartare is a winner. Raw beef is sliced rather than minced, rolled around with Tabasco, Spanish onion and capers and served in a creamy celeriac lined lettuce cup like the love child of beef carpaccio and san choi bau.
In a word, Gitan is nice. It's full of couples and big families, and it's bang on the money for this plush and leafy 'hood.
Venue name:
Bistro Gitan
Contact:
Address:
52 Toorak Rd West
South Yarra
Melbourne
3141

Opening hours:
Mon 5-10pm; Tue-Fri 12 noon-10pm; Sat 3-10pm