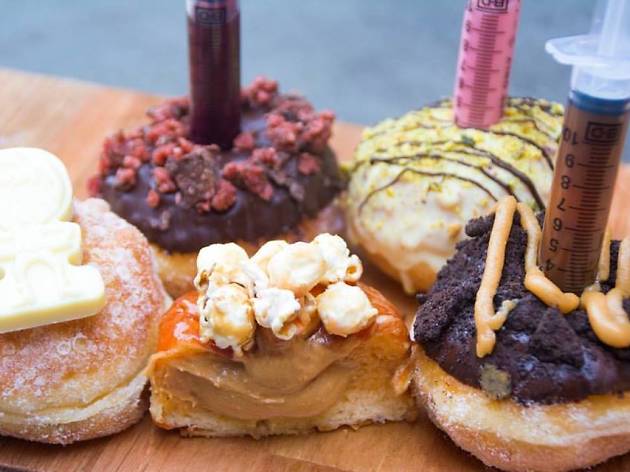 Bistro Morgan is setting up a permanent shop in Windsor and to celebrate, the 'Doughnut Prince' is giving away free doughnuts
Meet Morgan Hipworth, Melbourne's Doughnut Prince. Earlier this year, the high school student launched Bistro Morgan as a week-long doughnut pop-up in Windsor where he sold 10,000 of his impressive confections.
His creations were so popular he has opened Bistro Morgan's first permanent store and to celebrate this incredible milestone for an overachieving under-ager, they're giving away free doughnuts from 2pm until 4pm on Monday, Dec 19. Prepare to ride a sugar high for zero dollars.