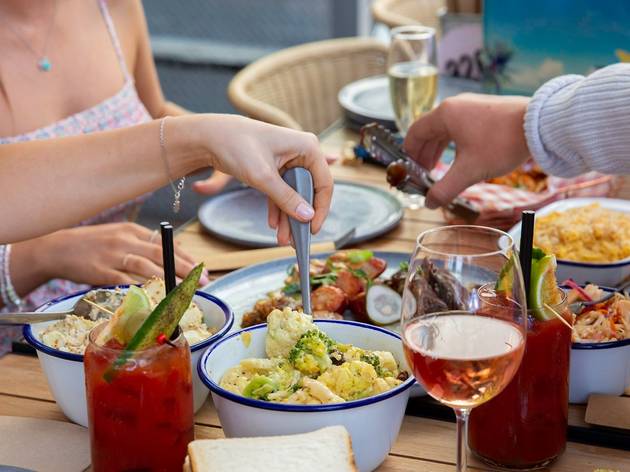 1/3
Photograph: Supplied/Harlow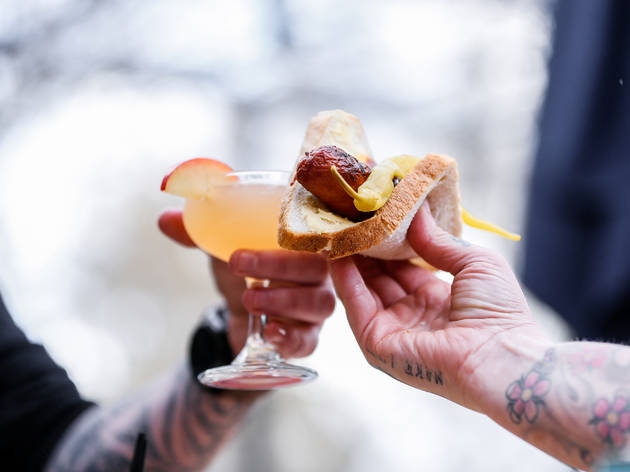 2/3
Photograph: Supplied/Harlow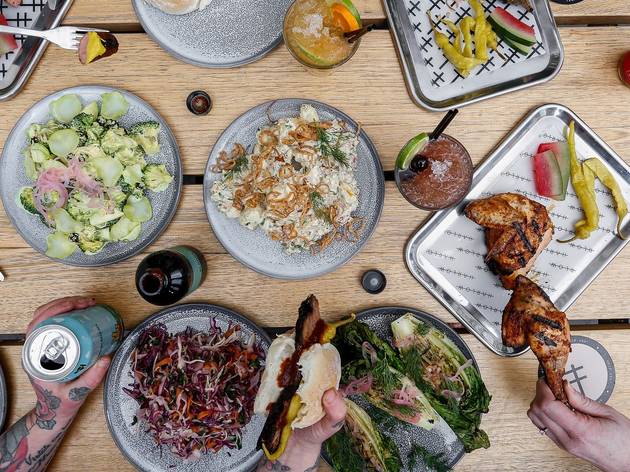 3/3
Photograph: Supplied/Harlow
Head to this Richmond bar for bottomless plates, drinks and tunes
The Bottomless BBQ at Harlow is your new Sunday long lunch go-to
A long lunch is often enough to hit the spot on a lazy Sunday, but one way to keep the dream alive a little longer is to go all out baller and settle in for a bottomless version. At Richmond bar Harlow, you won't be settling for too-small share plates and watered-down drinks: this old-school pub with new-school sensibilities is giving you a down-to-earth option, with a full barbecue lunch on Sundays.

Every weekend, it'll be slinging grilled meats, veggies, and more on the barbecue, while pouring bottomless drinks between 1-3pm on Sundays. You'll walk in to a cooler full of beers, as well as top-ups of selected wines, beers and Spritzes as you want them. Book in for the two-hour session for $59 per person. DJs will be spinning tunes all afternoon, too.

If you're looking for drinks a little more potent, order a cocktail from Harlow's music-inspired cocktail list, divided into 'hip-hop', 'pop' and 'heavy metal' concoctions.

Find Harlow at 447 Church Street, Richmond. Book in for brunch online.