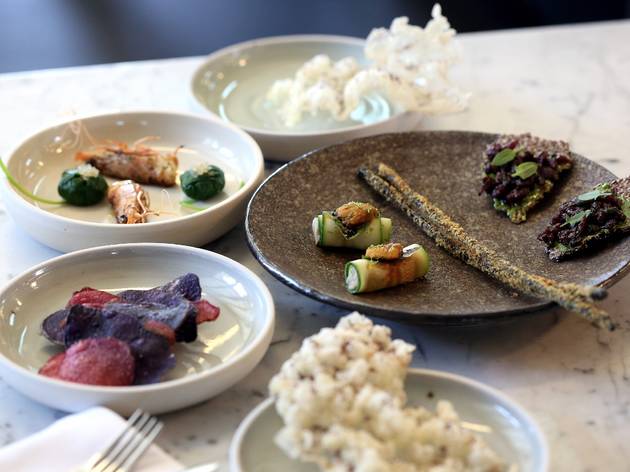 1/10
Photograph: Graham Denholm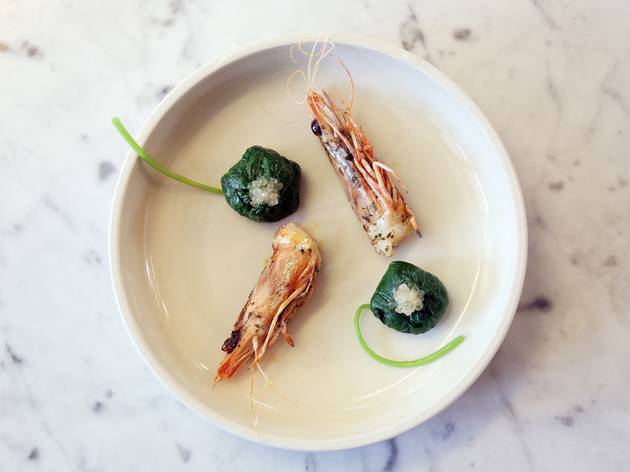 2/10
Photograph: Graham Denholm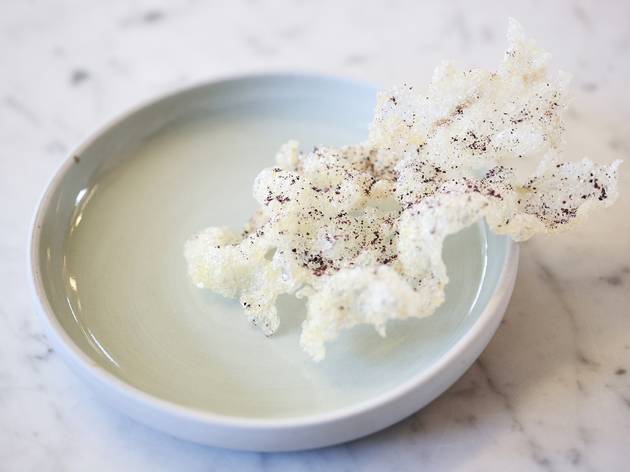 3/10
Photograph: Graham Denholm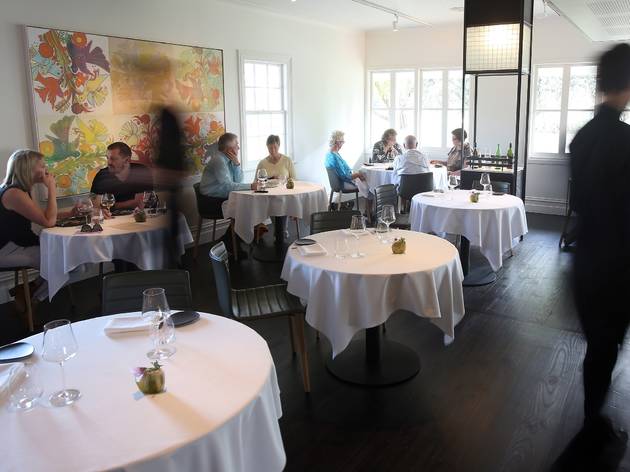 4/10
Photograph: Graham Denholm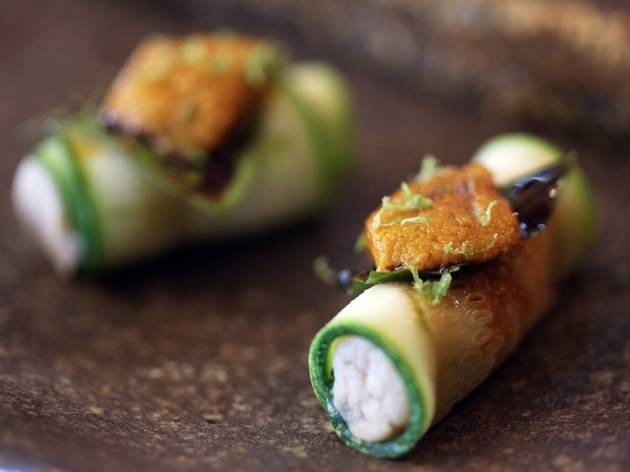 5/10
Photograph: Graham Denholm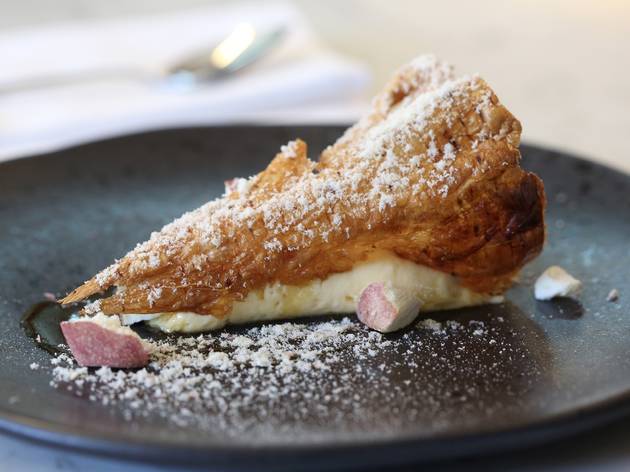 6/10
Photograph: Graham Denholm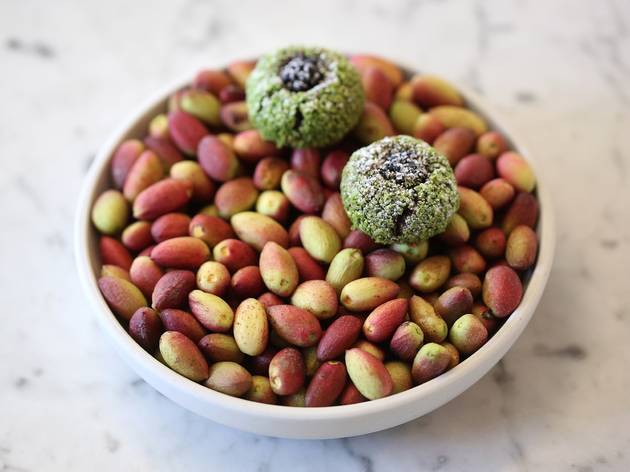 7/10
Photograph: Graham Denholm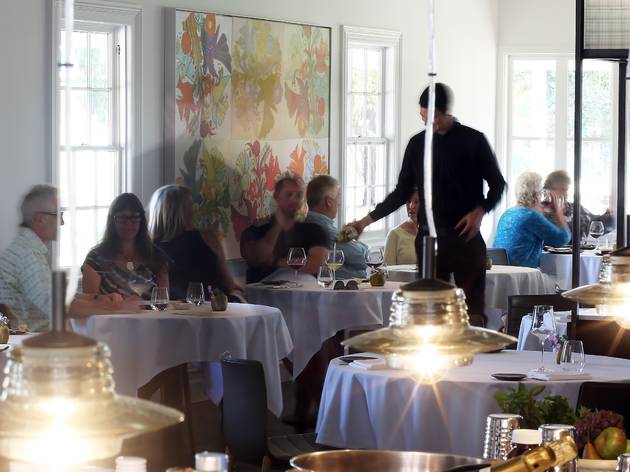 8/10
Photograph: Graham Denholm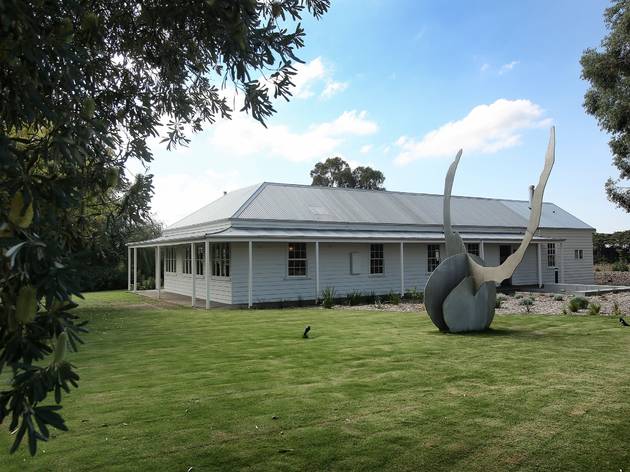 9/10
Photograph: Graham Denholm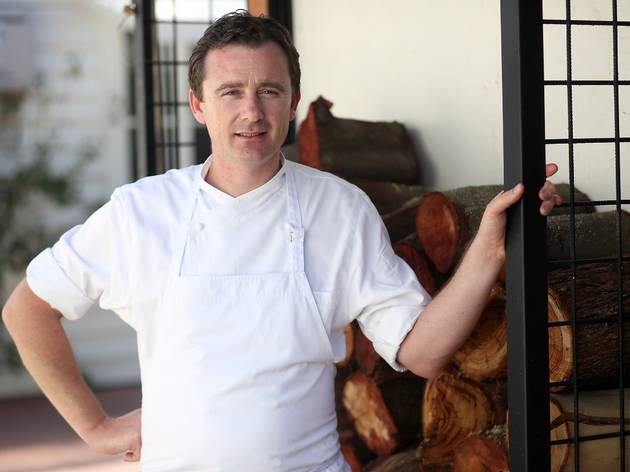 10/10
Photograph: Graham Denholm
He bookends his meals with offal. He serves parsnips and onions for dessert. He's chef Dan Hunter, and he didn't come to Brae to mess around
If you're more a restaurant toe-dipper than a card-carrying fanatic, chances are you have some questions about Brae. Namely, "Who is Dan Hunter and why should I drive 130-clicks to let him feed me pig's blood petit fours?"
For five years, Hunter's boundary-pushing dishes, sprinkled with obscure vegetation and animal-fats-turned-snacks, made the Royal Mail in Dunkeld a worth-driving-three-hours-to-eat-at phenomenon.
He gave his all to the gardens and team at the 'Mail. But it was only a matter of time before he took his tweezers and trowel and broke ground at a place of his own. And now, he has – spitting distance from town, right near Birregurra.
Brae occupies the old Sunnybrae site: a garden-girt colonial cottage where you're now greeted with the crunch of gravel, pistachio trees and smoke from the wood-fired oven. You're two hours closer to Melbourne, but it's still an undertaking. Lunch or dinner, you're looking at $300 a head with wine, and a three-hour, twelve-course mission.
The opening snacks make a serious statement of intent: local stuff, native scrub and obscure proteins all round. Beef tendons are puffed to clouds of mellow, fatty crunch with tart native pepperberry dust giving them a floral shanking. A chewy squid ink pretzel is blasted with pork scratchings – it's all the roasting pan burnt bits in tasty stick form. Or there's the raw prawn and finger lime jewels wrapped in a still-stemmed nasturtium leaf, served with its own grilled head. Don't think. Just crunch.
Way out here on the cooking frontier, dishes can be divisive. Hunter takes you to the brink and sometimes pushes you over. Big leaves of ice plant – a crunchy blistered succulent – cradle heirloom tomatoes in an agar-thickened tomato-seawater consommé. It's crazily refreshing, but the gloopy liquor and tongue-like plant can feel a little like you're Frenching a shrub.
But if occasional discomfort is the price for the texture-taste triumph of rich slips of confit duck gizzard, countered by satiny parfait, honeyed radicchio and nutty buckwheat gems, we'll pay it.
There are flights of fancy. A hollow deep-fried parsnip is filled with creamy apple mousse and earns a hat tip for vegetable dessert of the year. But Brae is also grounded. The room is pared-back elegance – charcoals, whites and eucalypt greens, the tables dressed with nothing but a succulent in a stone.
You'll be sent to tramp the yard pre-dessert, and alongside the Champagnes on a tight, concise list, sits a biscuity blanc de noir from Blake's Estate down the road.
And then there's the team – a dedicated crew lead by Simon Freeman who can deconstruct every dish, but won't unless you ask.
But perhaps it's the after-dinner meat treat that sums Hunter up best – a traditional, sugary Italian biscuit, egg whites replaced with pig's blood, rolled in freshly-harvested pistachios from out back. It's the closing refrain of a chef who worships produce, plays by nobody's rules and gives zero damns what the world might expect.
It says no small amount about Hunter that half the Royal Mail crew have followed him to Brae. You should too.
---
Venue name:
Brae
Contact:
Address:
4285 Cape Otway Rd
Birregurra
3242

Opening hours:
Lunch Fri-Mon noon-4pm; Dinner Thu-Sun 6.30pm-late