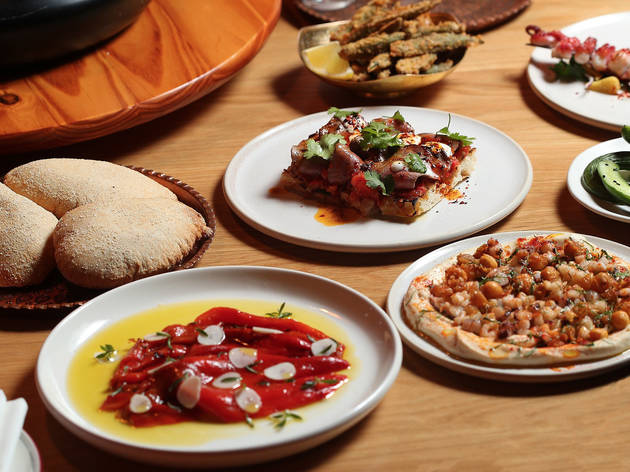 The 50 best restaurants in Melbourne
Too many restaurants, not enough time. Cut the fat with our guide to the best restaurants Melbourne has to offer
June 2020: This list was initially published in January and since then, the hospitality industry has gone through extreme changes. As the industry transitions slowly towards regular operations, we encourage you to continue supporting your favourite venues in a safe and thoughtful way. This also means accepting any changes to the dining experience with generosity and understanding.
This list is updated monthly. For the most current information, we recommend contacting the venue directly or checking its social media accounts.
Welcome to the Time Out EAT List, our handpicked 'best of' Melbourne's food scene. These are the best places to eat in this city right now: the freshest, most inventive and memorable venues, ranked by our expert local editors.
Unless you have the metabolism of a nine-year-old and the finances of a Kardashian, you never stand a chance against Melbourne's ferocious dining machine. The openings just don't stop, and nobody has time to keep on top of what's what. Except us, that is.
Time Out's local experts scour the city every day for great eats, great value and insider info (like these off-menu items). We value fun, flavour, creativity – and value at every price point. So behold, our eat-and-destroy list – a guide to Melbourne's best restaurants.
Eaten somewhere on this list and loved it? Share it with the hashtag #TimeOutEatList
Please note that we have updated this list to reflect the status of each restaurant due to the limitations placed on restaurants during the COVID-19 pandemic.
Find out more about how Time Out makes recommendations and reviews restaurants.
RECOMMENDED: Start working your way through our guides to Melbourne's best cafes, 50 best bars and 50 best pubs. Bon appétit!
The best restaurants in Melbourne
Discover Time Out Market: the best of the city under one roof
More of Melbourne's best restaurants