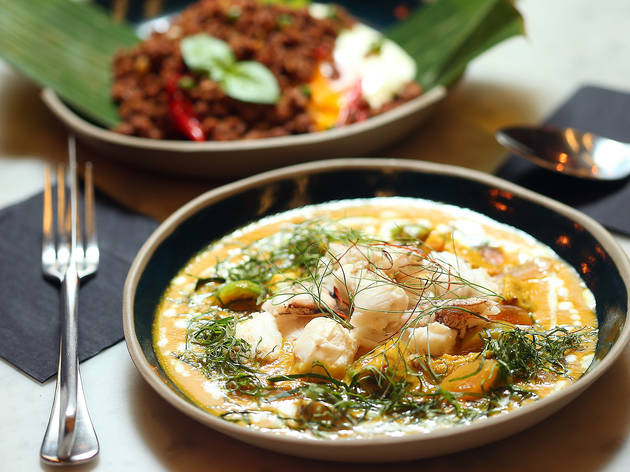 1/11
Photograph: Graham Denholm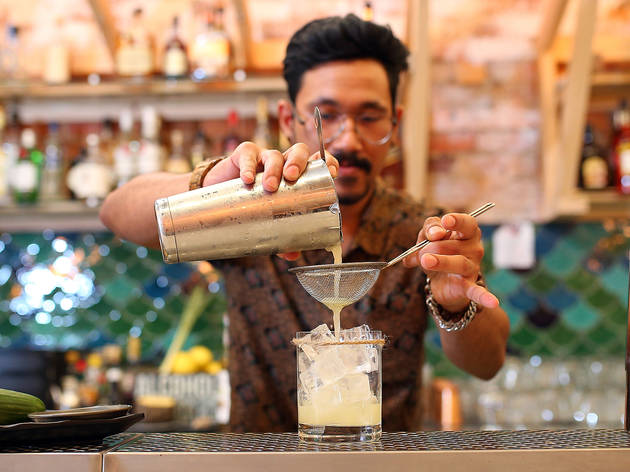 2/11
Photograph: Graham Denholm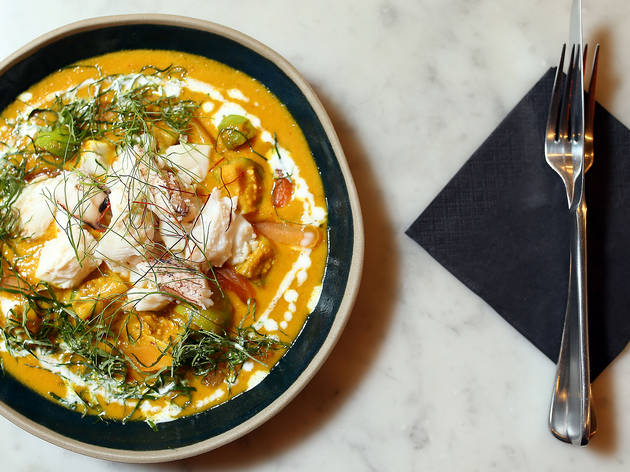 3/11
Photograph: Graham Denholm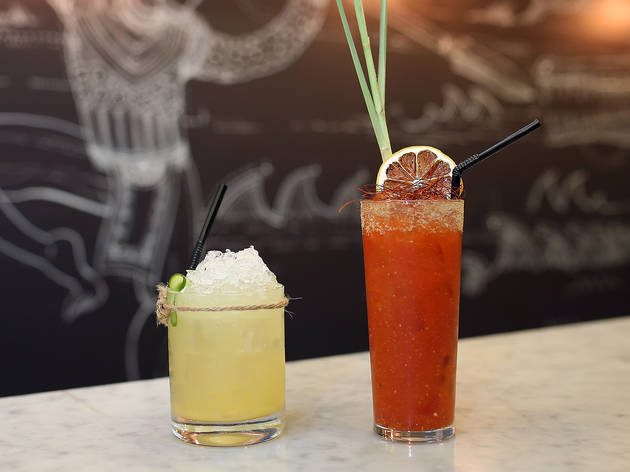 4/11
Photograph: Graham Denholm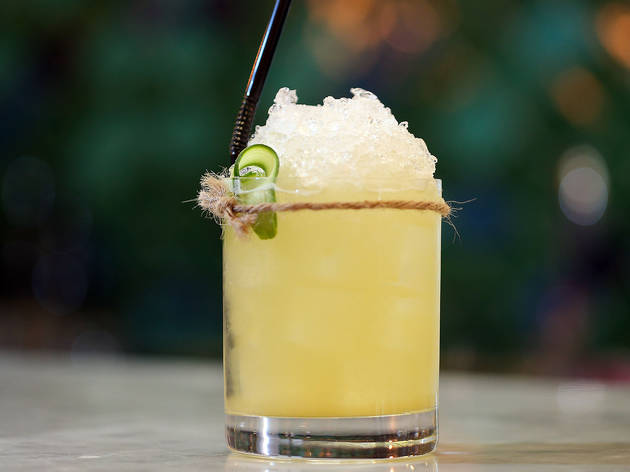 5/11
Photograph: Graham Denholm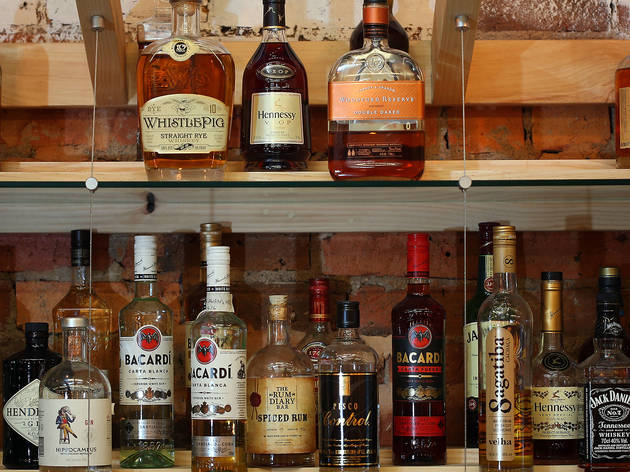 6/11
Photograph: Graham Denholm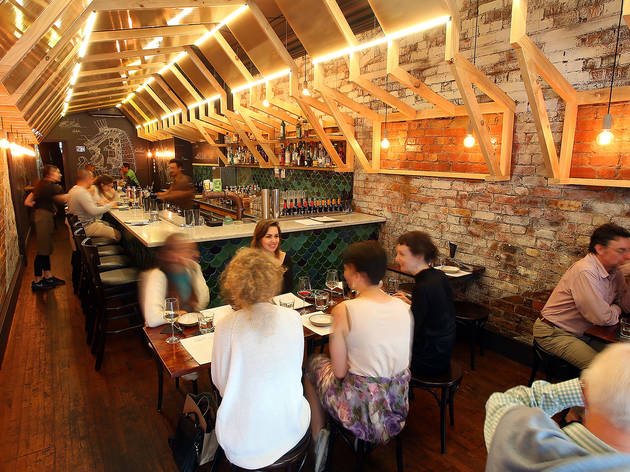 7/11
Photograph: Graham Denholm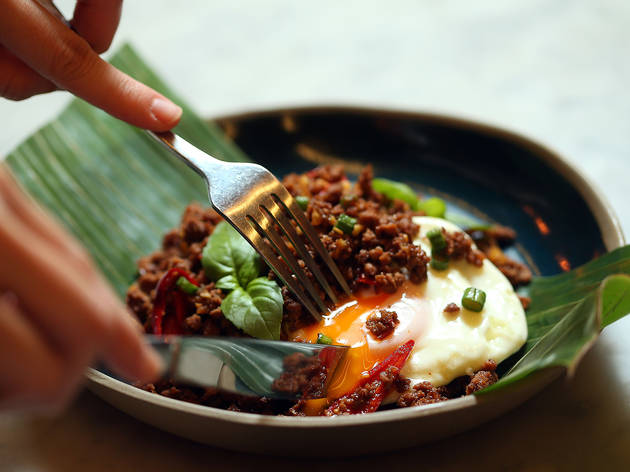 8/11
Photograph: Graham Denholm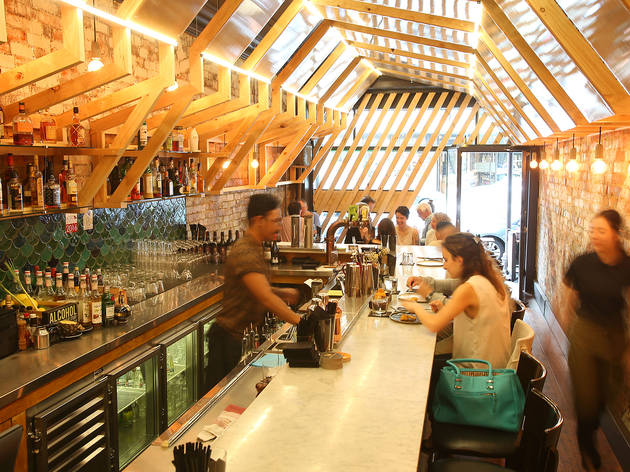 9/11
Photograph: Graham Denholm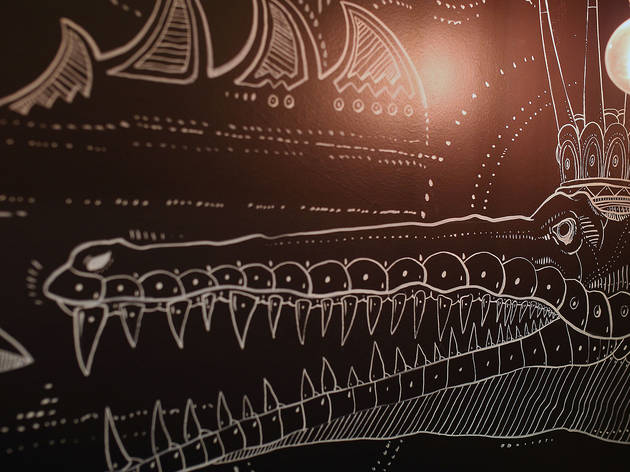 10/11
Photograph: Graham Denholm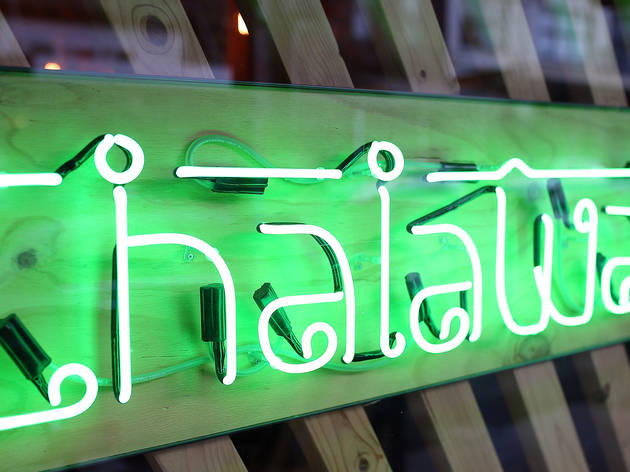 11/11
Photograph: Graham Denholm
Time Out says
The Thai revolution continues with Smith Street's Chalawan, where the cocktails set the dial to party mode
A crocodile god with diamonds for teeth? There are worse themes on which to base your restaurant concept than a prehistoric aquatic reptile with dental bling. It lends the perfect excuse to call your cocktails croctails, for one, and for bonus points you can gussy the space up with fancy turquoise tiles rendered like scales. When so much in the restaurant game is about standing out from the crowd, Chalawan has more than its lurid green neon sign to recommend it.
Melbourne is undergoing something of a second Thai renaissance at the moment. David Thompson's Long Chim just opened at Crown, and the crowds are champing at the bit ahead of the opening of David Moyle's Thai bar and grill Longsong, due to open above Longrain in March. And then there's Chalawan, opened in the second half of last year, aiming at drinkers as much as it is the diners.

A white marble-topped bar dominates the skinny room (the former home of Northern Light and Gigibaba); all the better for downing cocktails with an Asian accent thanks to ingredients like Sriracha, soy sauce, fish sauce and pickled brine (the house Bloody Mary) and lemongrass, pandan and orange blossom (in the vodka-based Tie Me Down).
The menu is touted as mod-Thai but treads a line somewhere between traditional and slightly outré. The cooking can be hit and miss. The son-in-law eggs are pale facsimiles of the punch-tastic Thai standard: they have none of the golden brown crunchy exterior, the yolks have been hard-boiled, and the tamarind sauce is more of a dun-coloured custard.
Betel leaves fare better, the wrap-and-roll numbers anointed with a mysterious caramel-sticky bolus that owes a great deal of its charms to toasted coconut. The som tum, Thai cuisine's answer to the green salad, is a dutiful rendition despite the addition to the fatly shredded green papaya of pungent dried shrimp powder. The pad kra pao is Thai food at its most comforting: beef mince stir-fried with shallot, peanut and garlic, a fried egg (yolk blessedly runny) splayed across the top with fresh basil leaves.
The real fireworks come out with a curry known as gaeng poo - fat chunks of crab meat in a milky yellow southern Thai-style curry powered by a thrumming baseline of lemongrass, turmeric, fine shreds of kaffir lime leaves and apricot. The chilli heat, fairly typical of the broader Chalawan menu, bobs modestly around the five out of ten mark. Which really sums up the entire Chalawan project: not a place to set the world on fire, but enough to gently warm the local Thai scene.
Details
Best selling Time Out Offers