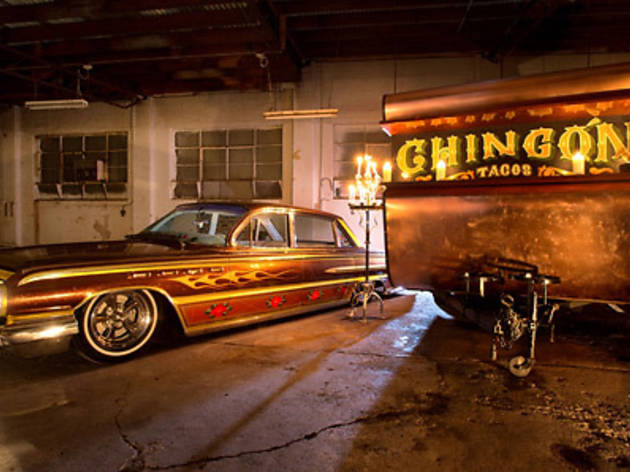 1/8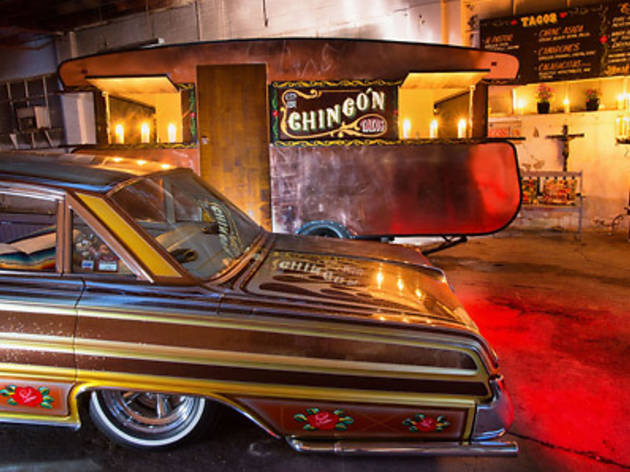 2/8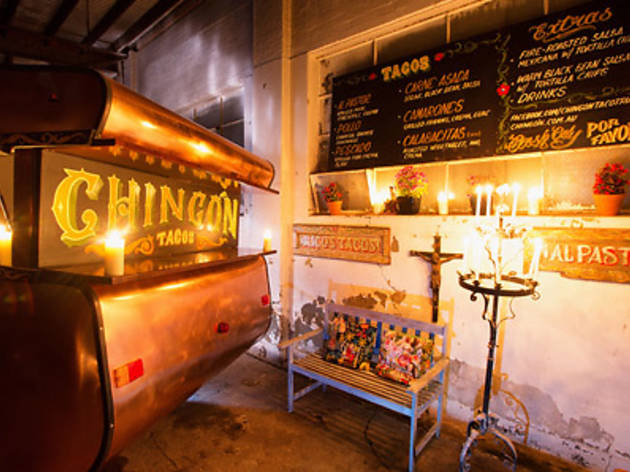 3/8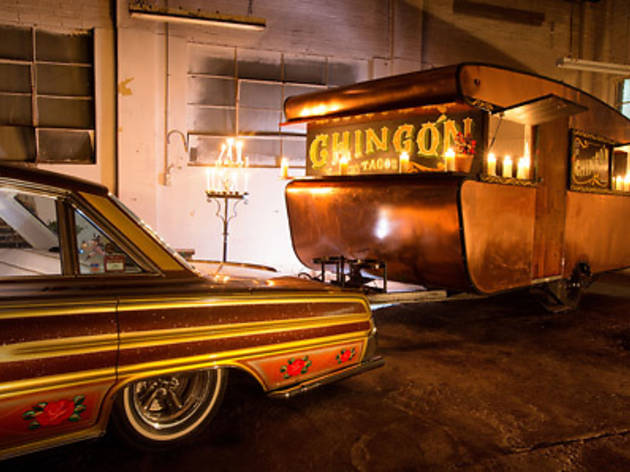 4/8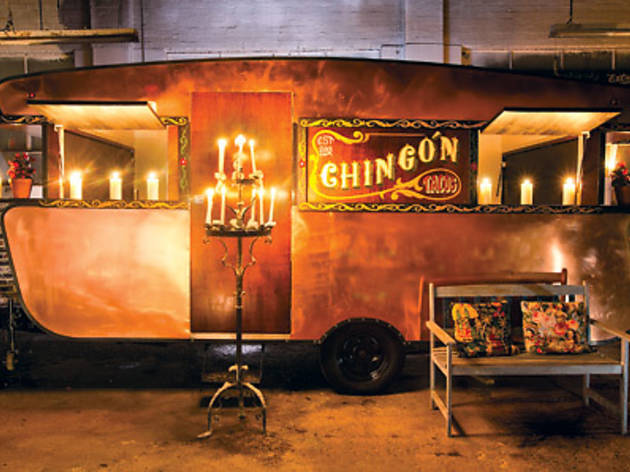 5/8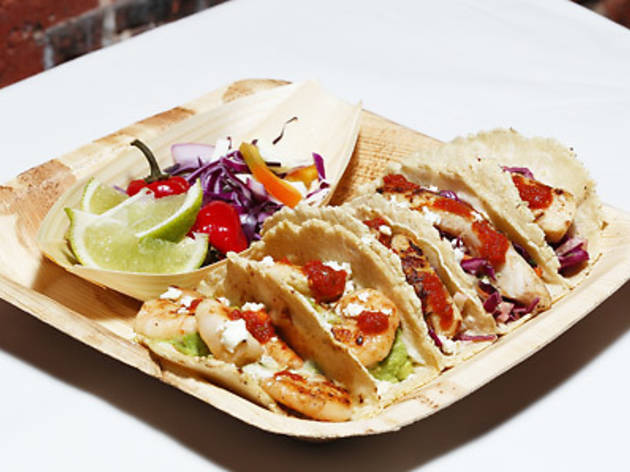 6/8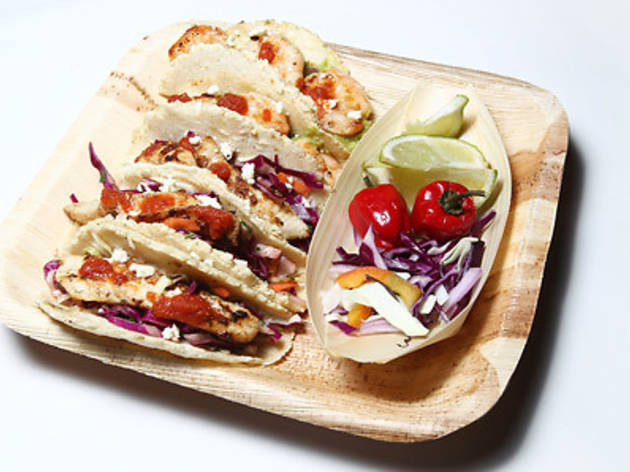 7/8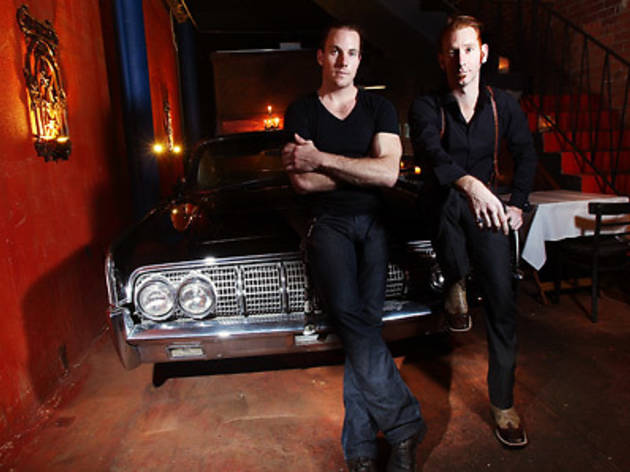 8/8
The badass crew from Chingon Taqueria are launching a taco truck!
Yeah, it's another taco wagon. But this one's hitting Richmond and it's by the rockabilly, hot-rod car lovin' Balleau brothers from badass taqueria Chingon.
"In concept, Chingon was always going to be a truck," Will Balleau tells us, "but we had the Richmond space, and then it took a little longer to get the van ready."
We're not surprised. This is the sexiest food-mobile we've ever seen. Her name is La Llorona. She's a copper-coated beauty pimped to the max with a full sound system and she'll be getting towed around town by an American low-rider.
They've recruited chef Katie Marron (ex-EDV) to press the tortillas for all your black bean, pulled pork and prawn tacos, and there are also plans to up the ante. "We feel there's more freedom to the truck," says Will. That means huevos rancheros (spicy breakfast eggs!), puerco pibil – pork, slow cooked in banana leaves – and hell, maybe even some flan: the world's tastiest baked egg dessert with the worst name.
Speaking of names, legend has it that La Llorona was a beautiful dame who drowned her children and then herself in a ditch and now haunts rivers. "Our mother used to warn us that La Llorona would get us if we played in irrigation ditches," says Will. Sure, she's an unorthodox mascot, but since the van will be haunting the Yarra 'burbs (Richmond, Collingwood) we guess that totally makes sense.
She hits the streets this weekend, so get on Twitter or follow the Time Out Truck Navigator. Excellente!
Twitter: @chingontacotruc (no, that's not a typo, they couldn't fit the 'k' on)
Facebook: facebook.com/chingontacotruck
Venue name:
Chingon Taco Truck
Contact:
Address:
413 Swan Str
Richmond
Melbourne
3121