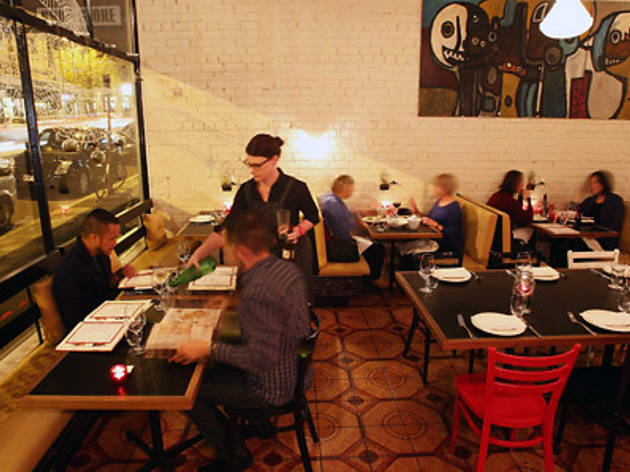 1/12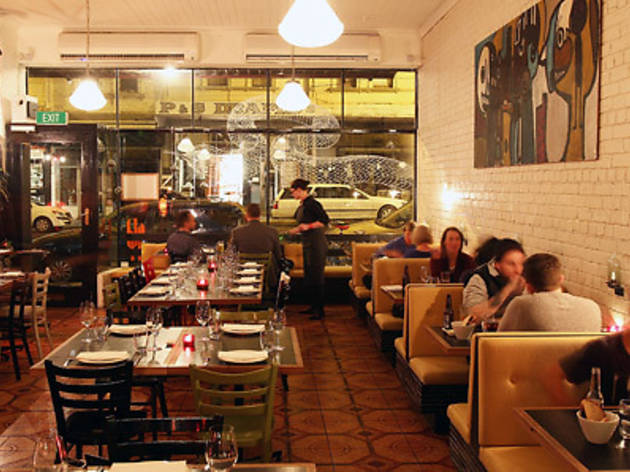 2/12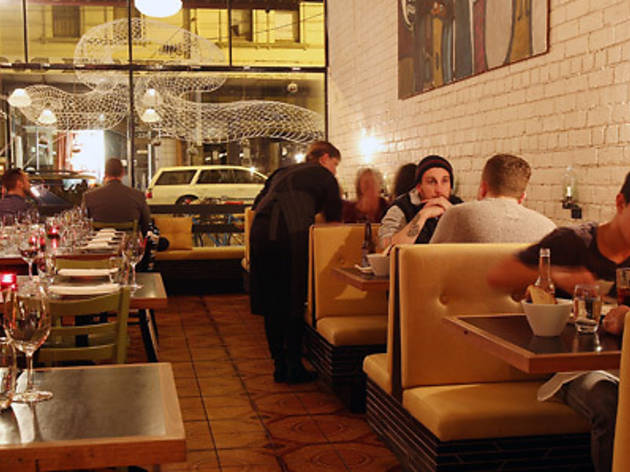 3/12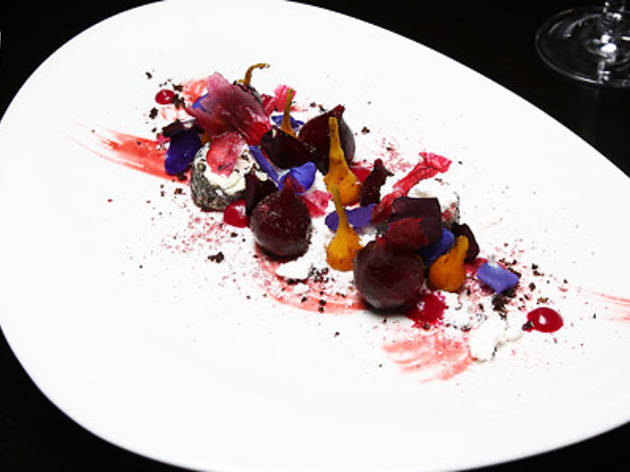 4/12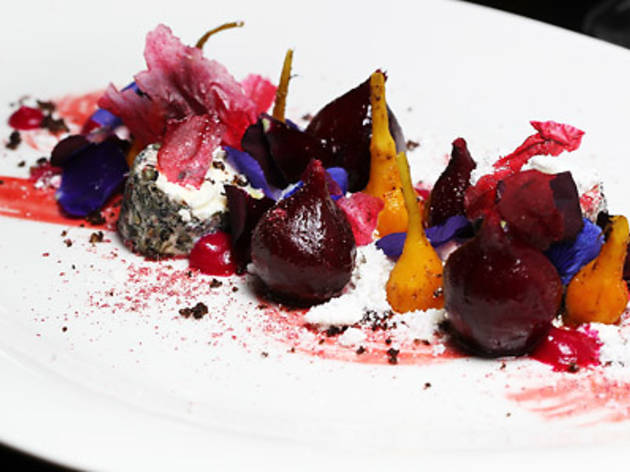 5/12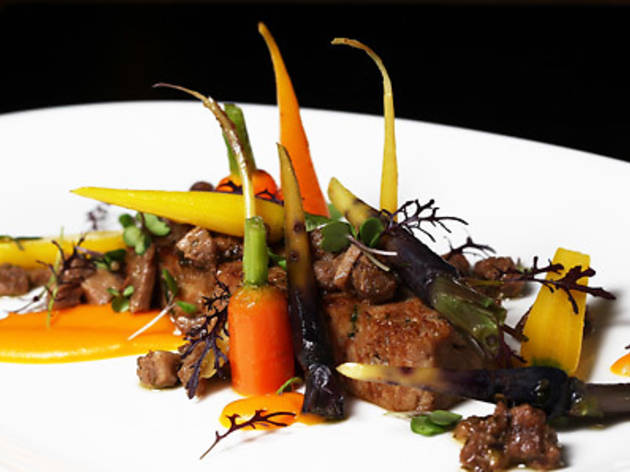 6/12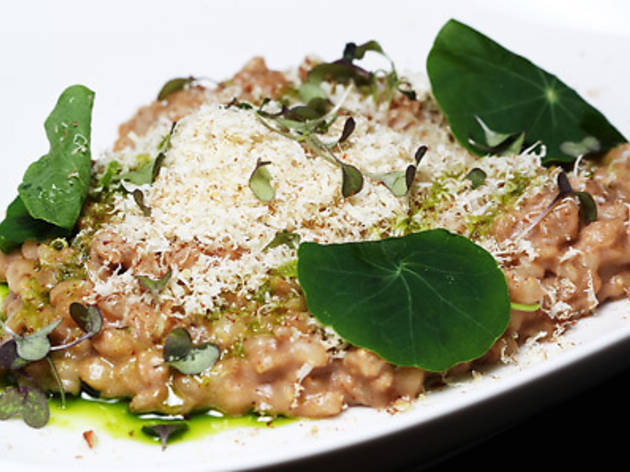 7/12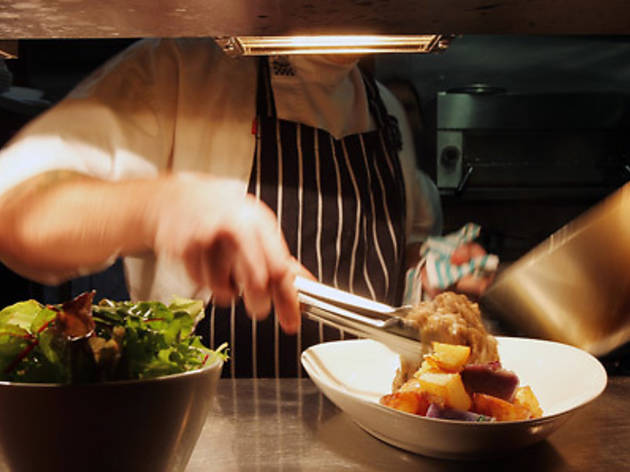 8/12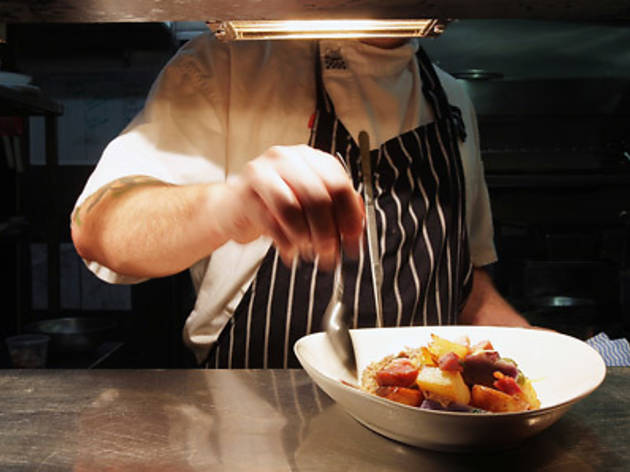 9/12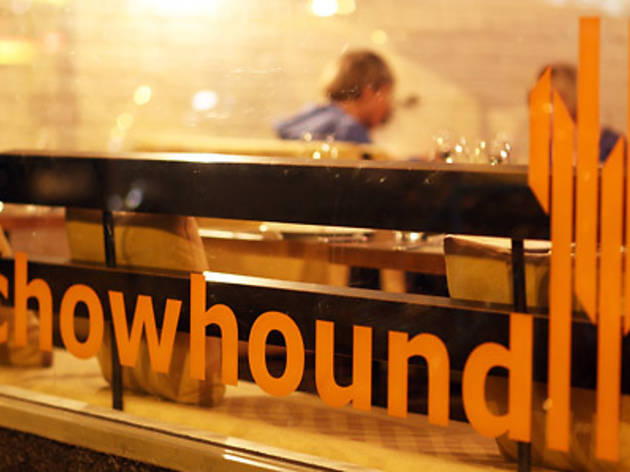 10/12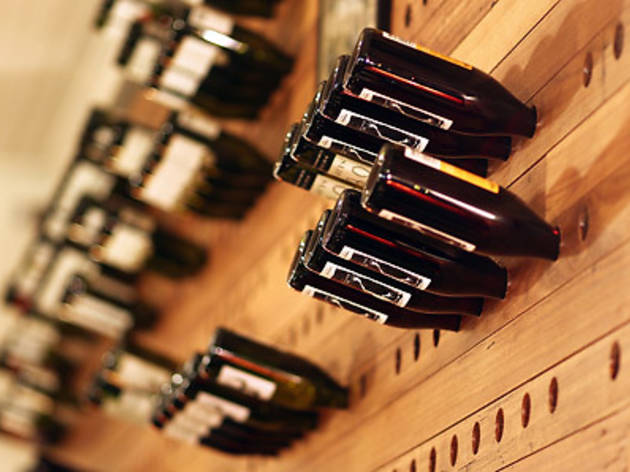 11/12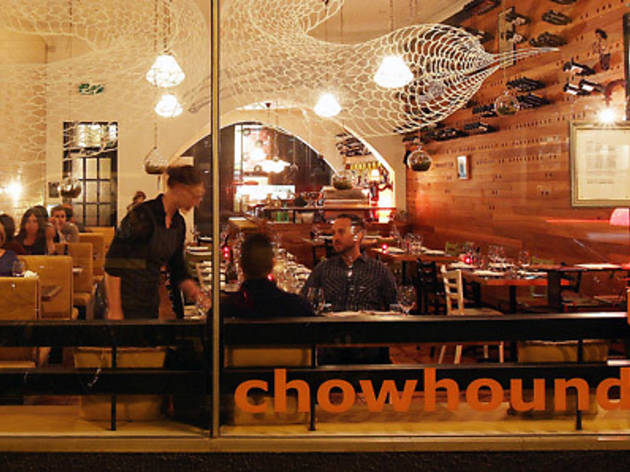 12/12
Will Northcote give the third re-invention of Chowhound a chance?
There's been another changing of the kitchen guard at Chowhound. The once noodle-joint, then Moroccan-Malay-Spanish eatery now sports a shortlist of shared mod-Aus gear.
The décor has been streamlined, art injected, and the laid-back servers put through boot camp. So why didn't they change the name? Yorgos Tserexidis is still in charge, but chef John-Paul Fiechtner's intricate dishes of young beets and goats curd with smears, dashes and powders make this a new proposition entirely. The drastic change sans explanation has clearly ruffled local feathers – it's Thursday, and we're dining alone.
And yet there's little to fault on the short menu. A gently poached egg nesting in soft barley with a rich chestnut broth is a winter pants-kicker. Duck and lamb are fairly interchangeable – both braised and pulled, there's a little too much smoosh-factor for us, but redemption is found in clever veg work – sweet young carrot spears; crisp roasted potatoes with preserved lemon. There's potential here.
Fiechtner's passion for produce (the back yard is becoming a garden) and skill, is evident. And if they come out swinging, put a few less powders on plates we reckon a few more bums in seats will follow.
Venue name:
Chowhound
Contact:
Address:
235 High St
Northcote
3070

Opening hours:
Tue-Sun 6-10pm
Transport:
Nearby stations: Northcote; Merri