December lunch specials at Fratelli Fresh
Delicious new Italian lunch specials from this Melbourne laneway restaurant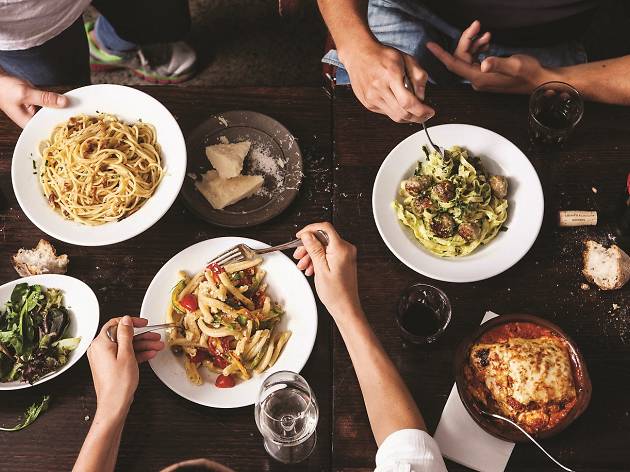 Lunches don't need to be boring or costly when you can have unlimited serves of bolognese pasta, rocket and parmesan salad and Fratelli dough balls with a delicious drizzling of garlic butter all for just $14.95 at Fratelli Fresh.
Fratelli Fresh's December lunch specials run every day from 11.30am to 3pm and cost just $14.95 per person so you can afford to duck out of work with your workmates for a delicious Italian lunch break in Alfred Place at Melbourne CBD. Vegetarian options are available for the non-meat eaters and the best part is, if you book a table of four diners or more, you'll receive a complimentary bottle of wine. Book your spot for lunch at Fratelli Fresh online now.
The Alfred, 7 Alfred Pl, Melbourne 3000.