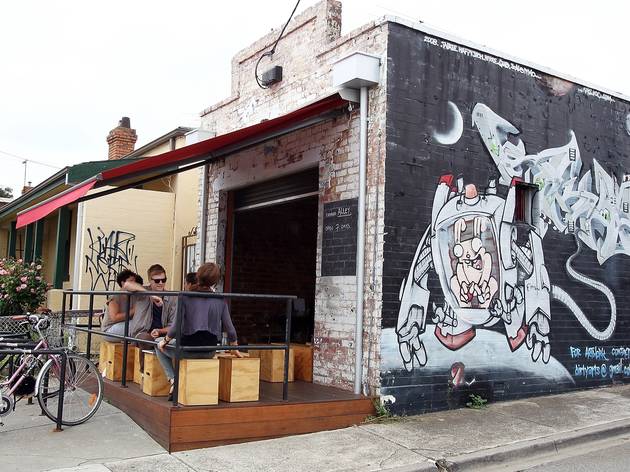 1/8
Photograph: Graham Denholm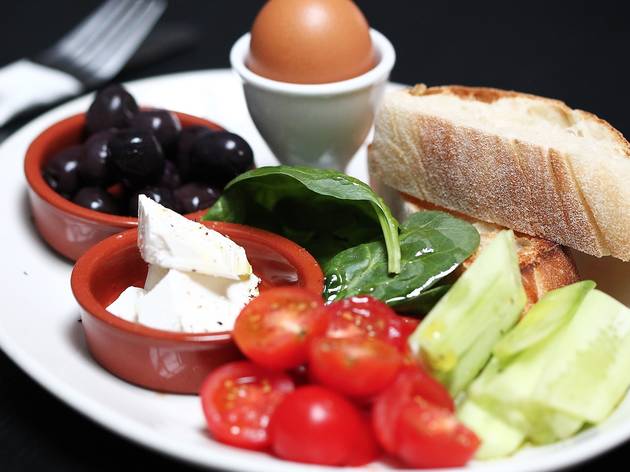 2/8
Photograph: Graham Denholm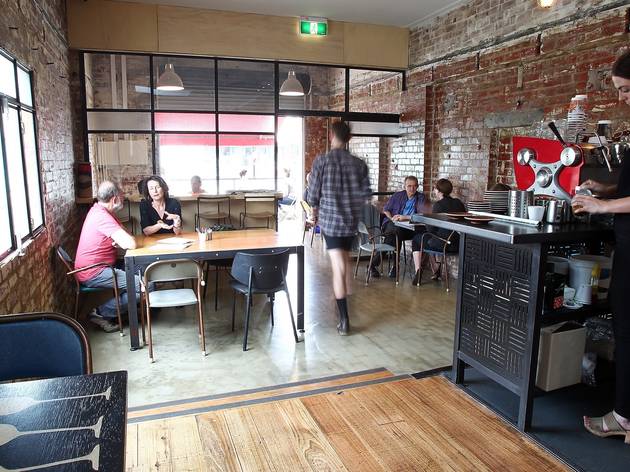 3/8
Photograph: Graham Denholm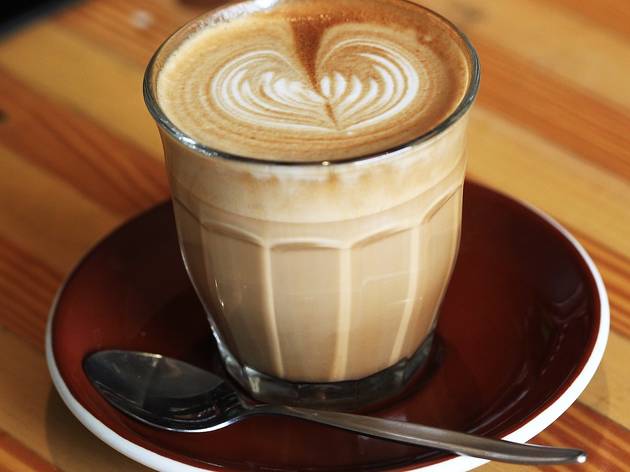 4/8
Photograph: Graham Denholm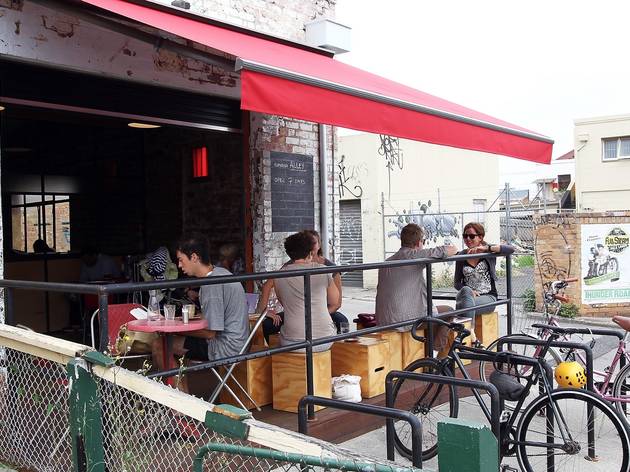 5/8
Photograph: Graham Denholm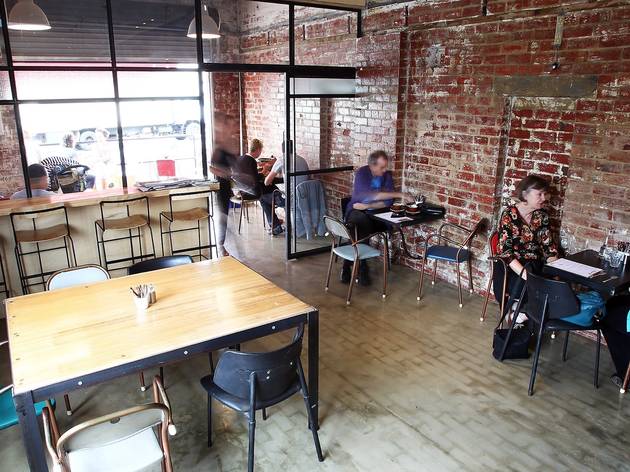 6/8
Photograph: Graham Denholm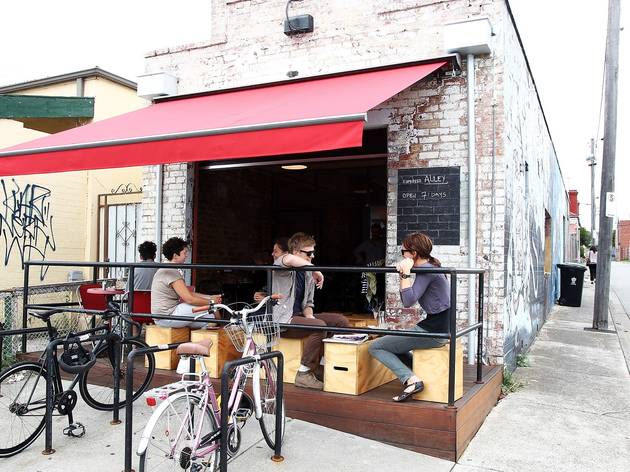 7/8
Photograph: Graham Denholm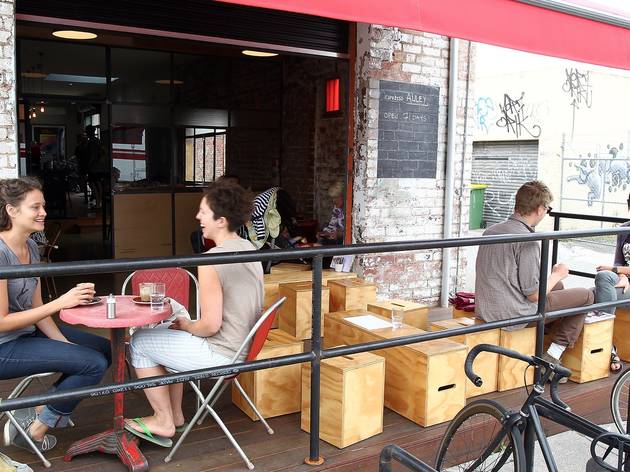 8/8
Photograph: Graham Denholm
Time Out says
Vince Colosimo turns out to be an actor slash sandwich maker - and he's good at both
You may remember Vince Colosimo from such TV addictions as Underbelly, but did you know that the wavy-locked star dabbles in hospitality? Espresso Alley is his latest venture with industry veteran Vince Mazzone (who just sold Tre Bicchieri in Carlton).
Together the duo have constructed a space built in true Italian style for drinking and thinking. "I've always loved places like Ti Amo " says Colosimo, "there's a real familiarity, no menu, just a blackboard on the wall." So here, scraped back brickwork, handmade and stenciled wood tables and vintage metal chairs (there's a seat-less Country Women's Association somewhere) form a suitably edgy backdrop against which locals can deconstruct life, flick through the design mags or just stare into the middle distance armed with an espresso.
A really bloody good espresso. The beans are Supreme supplied, and masterfully extracted to form a caramelised brew – a reminder that coffee done right means you never need to reach for the sugar.
The menu is a short story of things that can be thrown together armed only with a bench and a grill (yes, smashed avocado, muesli and panino all round), but it gets the job done. Try the Turkish breakfast of a cold boiled egg with 'bits' including cucumber strips, organic tomatoes, creamy fetta cheese, olives and a neat stack of toasted Turkish bread for building little breakfast sandwiches.
Northcote still has that grungy mix of discount chemists and dining hotspots (have you been to the Estelle yet?), but places like Espresso Alley are steadily tipping the balance in favour of trendy.
Details
Best selling Time Out Offers