Express Lunch at Sake Restaurant and Bar
How does a contemporary Japanese lunch for under $50 sound?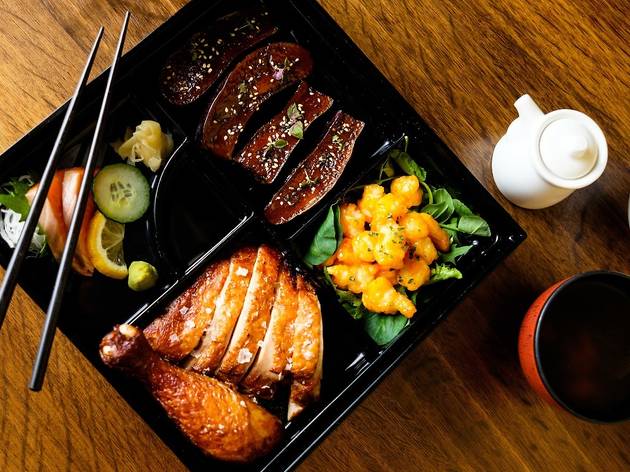 Sake Restaurant and Bar – located in two locations at Hamer Hall and Flinders Lane – has perfected the art of an express lunch. Grab a seven-piece bento box for $49, perfect for those looking to take a break from the office or grab a bite to eat before a matinee at Hamer Hall.
The express lunch bento box is packed with seven contemporary Japanese staples, including edamame beans, popcorn shrimp and garlic ginger chicken, as well as the obligatory steamed rice and miso soup. Round it all off with a green tea ice cream, a sweet end to a refreshing hour away from the office.
Sake's bento box lunch will set you back an easy $49 and is available daily, between noon and 3pm.