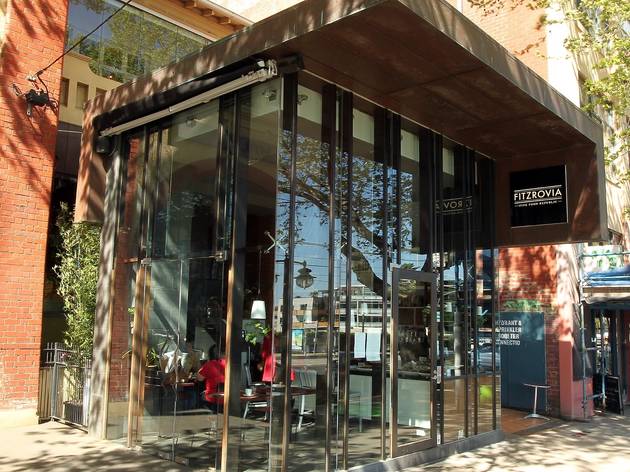 1/18
Photograph: Graham Denholm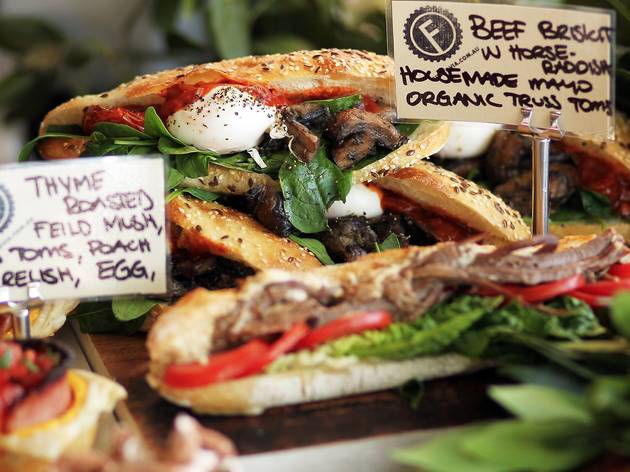 2/18
Photograph: Graham Denholm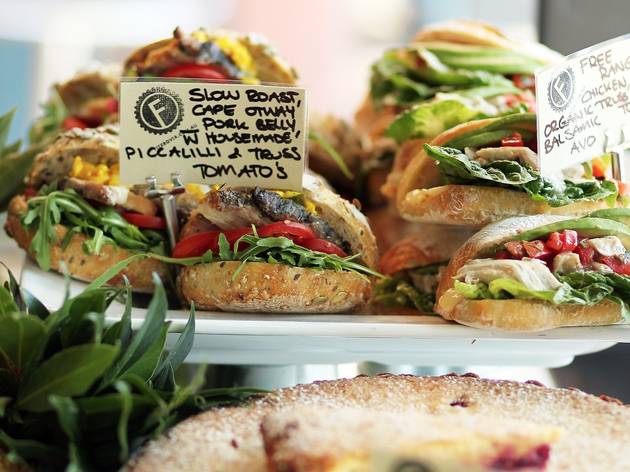 3/18
Photograph: Graham Denholm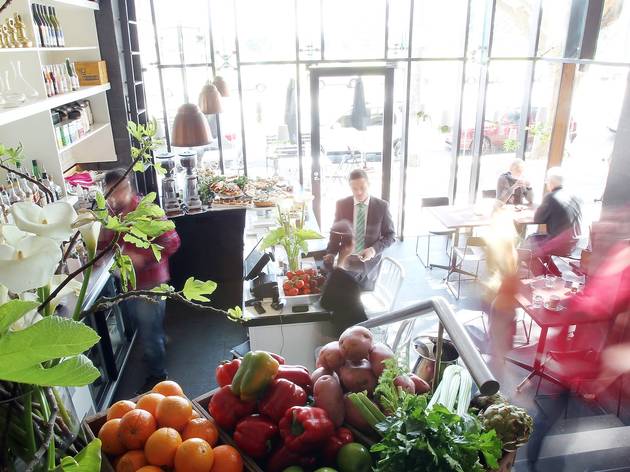 4/18
Photograph: Graham Denholm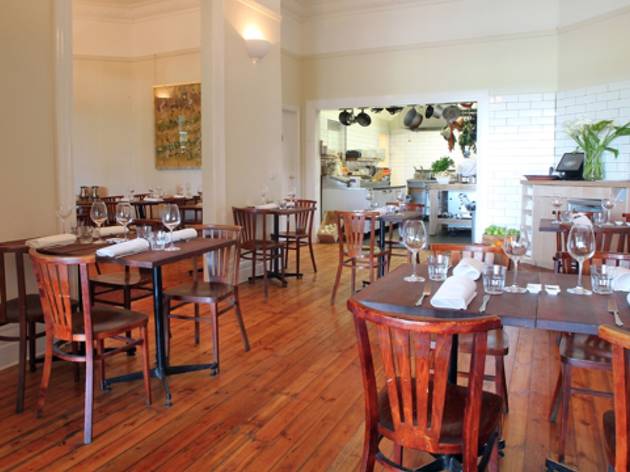 5/18
Photograph: Graham Denholm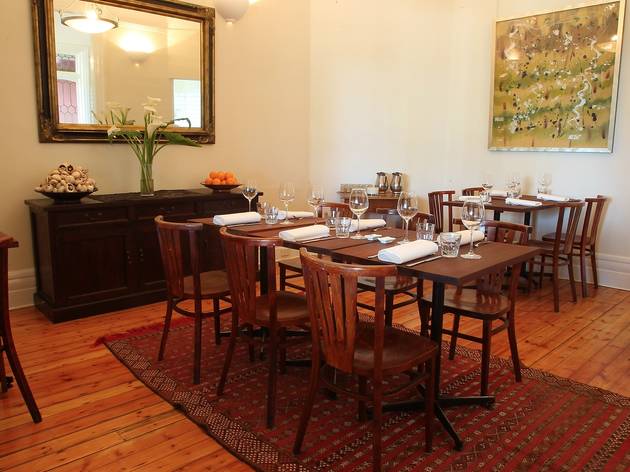 6/18
Photograph: Graham Denholm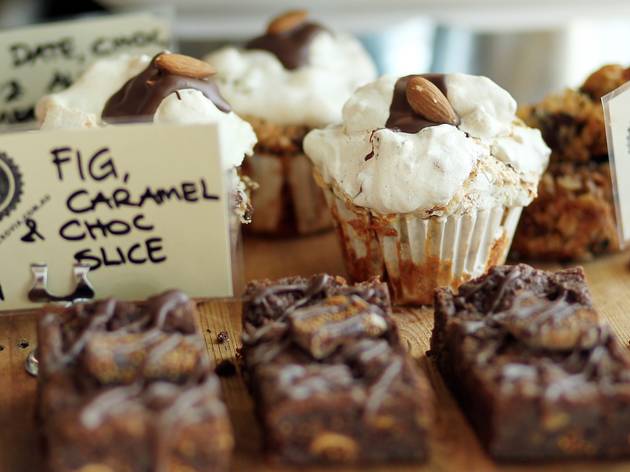 7/18
Photograph: Graham Denholm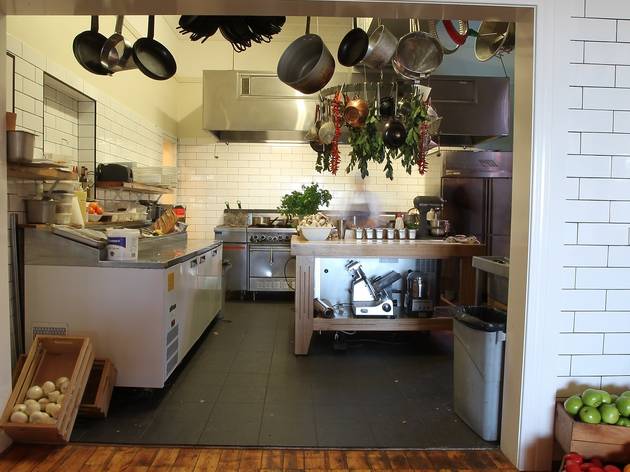 8/18
Photograph: Graham Denholm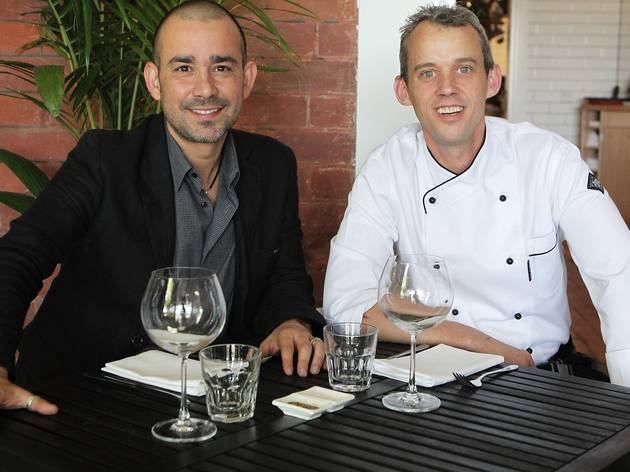 9/18
Photograph: Graham Denholm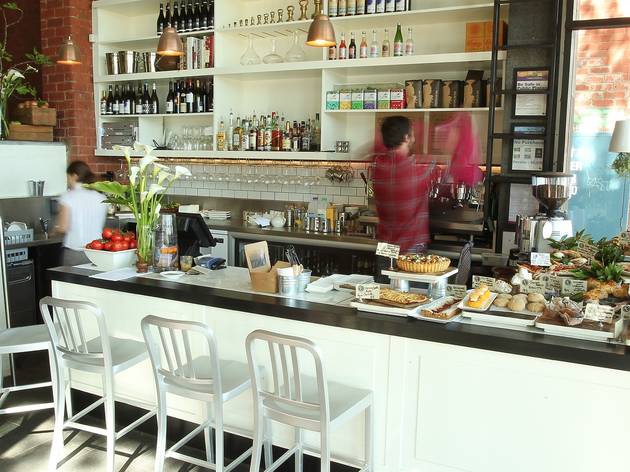 10/18
Photograph: Graham Denholm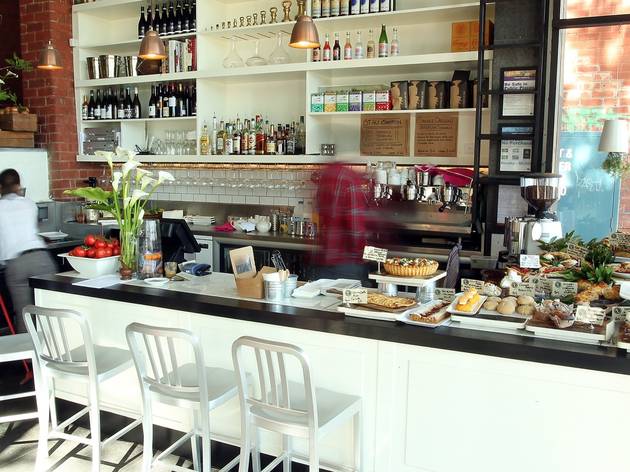 11/18
Photograph: Graham Denholm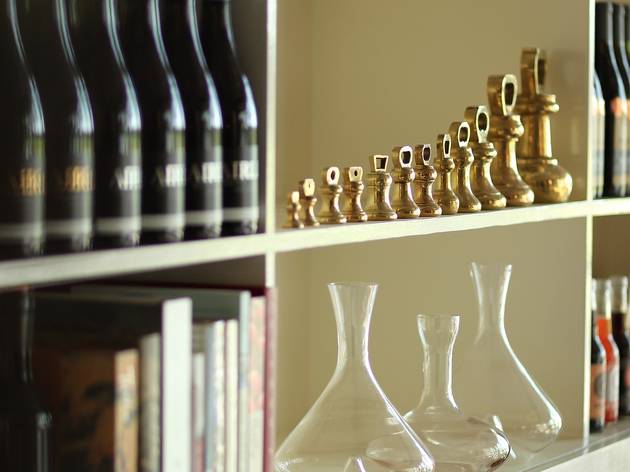 12/18
Photograph: Graham Denholm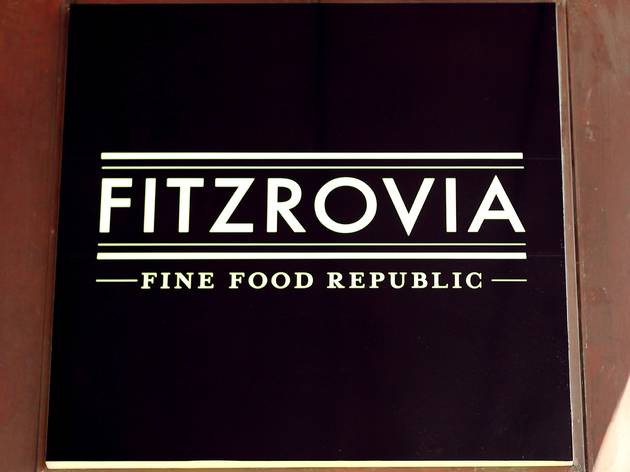 13/18
Photograph: Graham Denholm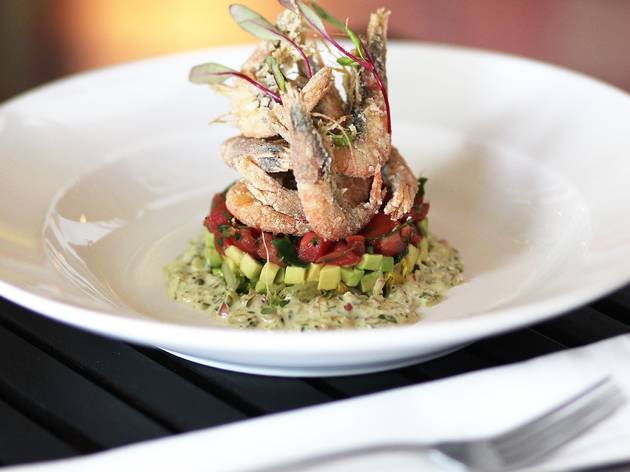 14/18
Photograph: Graham Denholm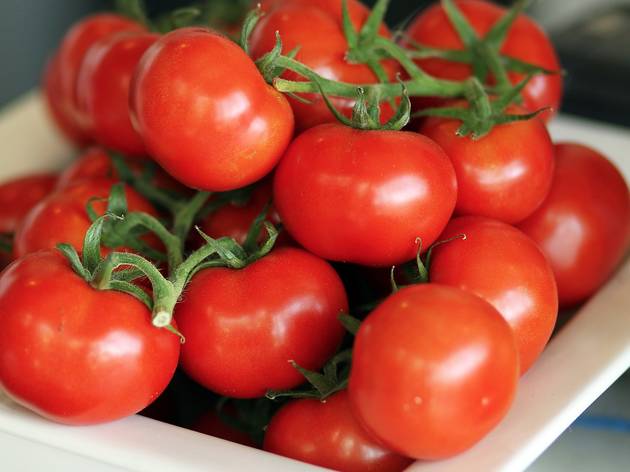 15/18
Photograph: Graham Denholm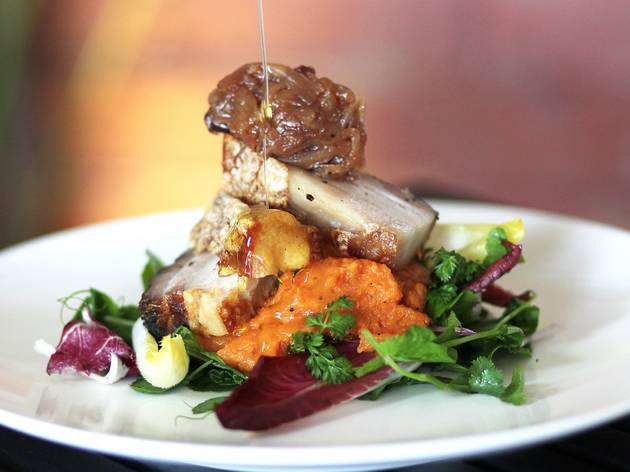 16/18
Photograph: Graham Denholm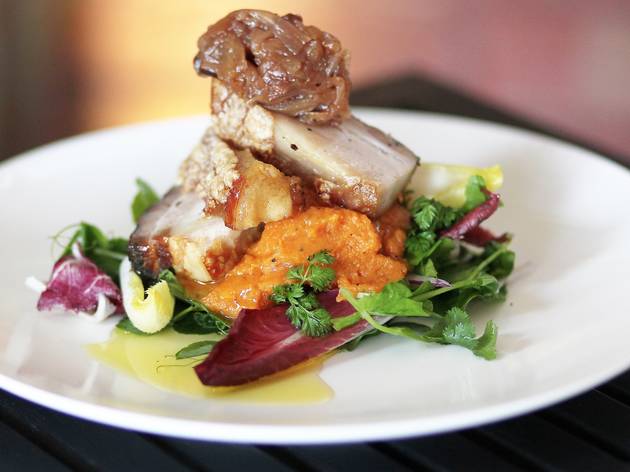 17/18
Photograph: Graham Denholm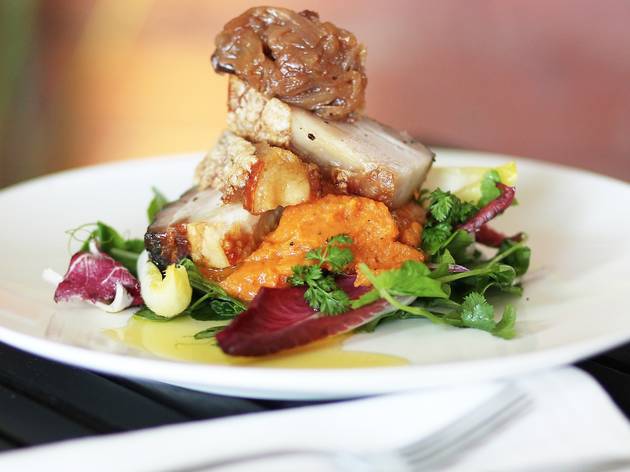 18/18
Photograph: Graham Denholm
Fitzrovia brings gate to plate food to Fitzroy St
Having cooked for Bill Clinton, worked at River Café and run Outpost, how could Paul Jewson's 'gate to plate' restaurant be anything other than awesome? Jewson and Marco Pugnaloni have gutted and glammed up the St Kilda Waldorf recently, creating a sunny, elegant venue. Basil grows out of light fixtures, produce is artfully strewn about, and there are candles, flowers and an open fire – it's pretty damn romantic. As a café, it's great – St Ali coffee, French toast with mascarpone and malt milkshakes served in vintage milk bottles. Ace.
As a restaurant, the service is more enthusiastic than efficient (little wine knowledge – despite there being an impressive selection of biodynamic gear, lost bills) and the 'modern European' menu is hit and miss. The mountain of school prawns with '10,000 island' dressing (now with more islands!) is a hit. Eaten whole, the crisp, salty suckers pack a strong sea infused punch. 'Cock crab salad' (who could resist?) is a miss, with soba noodles, mushrooms and potent wasabi dressing completely overpowering the delicate crab meat. Jewson loves big and ballsy flavours, but sometimes too much.
Crisp-skinned snapper fillet is well cooked with firm, juicy flesh and well-seasoned. That said, a side of kipfler potatoes is doused in a generous (too generous) lemon-infused oil which doesn't do much for the dish. The pork belly has well rendered fat, crackling with a decent crack, and an outstanding fennel and cherry relish. It's great – bar an inexplicable bed of lettuce, hot sweet potato and mayonnaise. The trick here seems to be to order fewer savouries and more desserts – especially the rich chocolate tart with its crisp base and gooey dark-chocolate interior.
The duo behind the place are extremely damn likeable, so chances are, you'll enjoy yourself regardless of whether or not you feel the same way about the food. Expect great coffee and simple food in a beautiful space, and you won't be disappointed.
Venue name:
Fitzrovia
Contact:
Address:
155 Fitzroy St
St Kilda
3182

Opening hours:
Mon-Sun 7am-11pm
Transport:
Nearby stations: Windsor