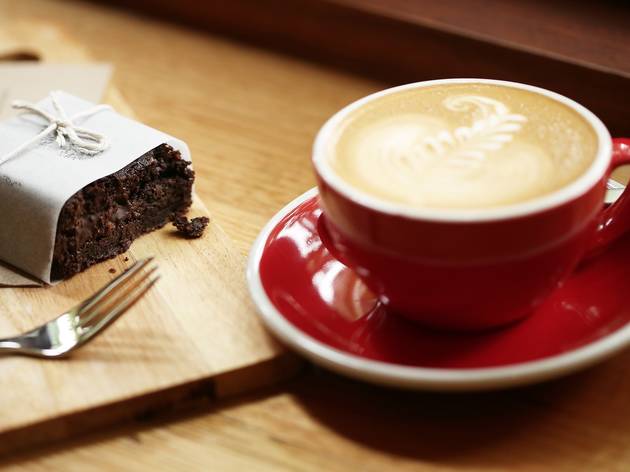 1/11
Photograph: Graham Denholm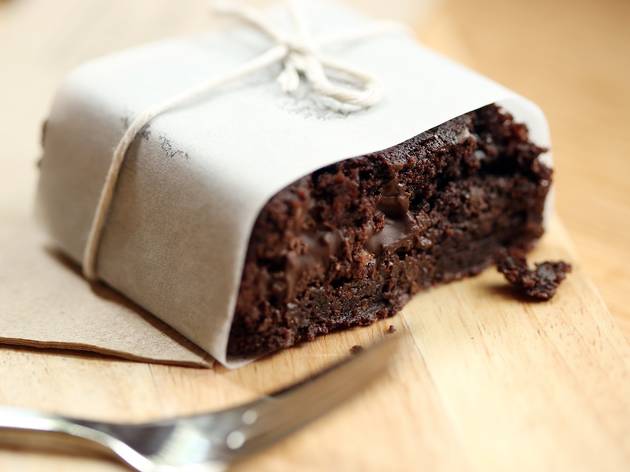 2/11
Photograph: Graham Denholm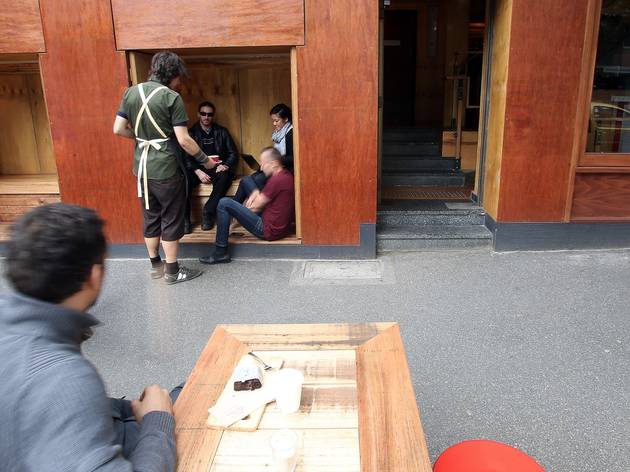 3/11
Photograph: Graham Denholm
4/11
Photograph: Graham Denholm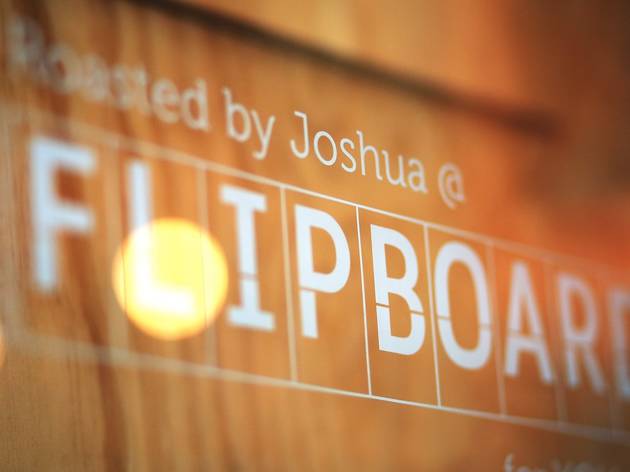 5/11
Photograph: Graham Denholm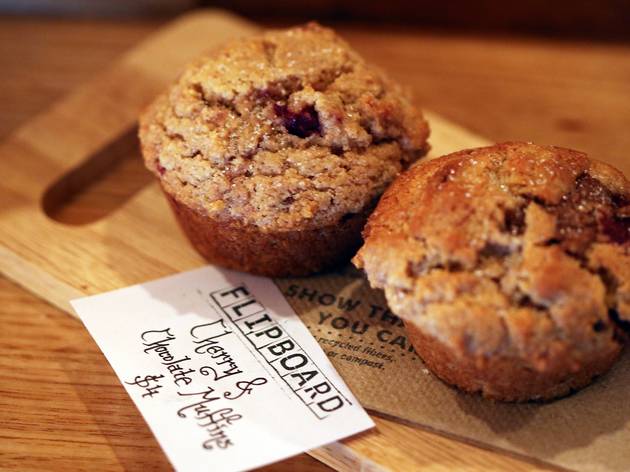 6/11
Photograph: Graham Denholm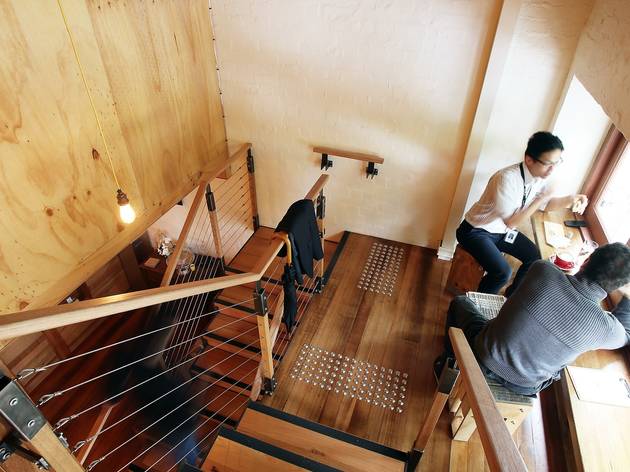 7/11
Photograph: Graham Denholm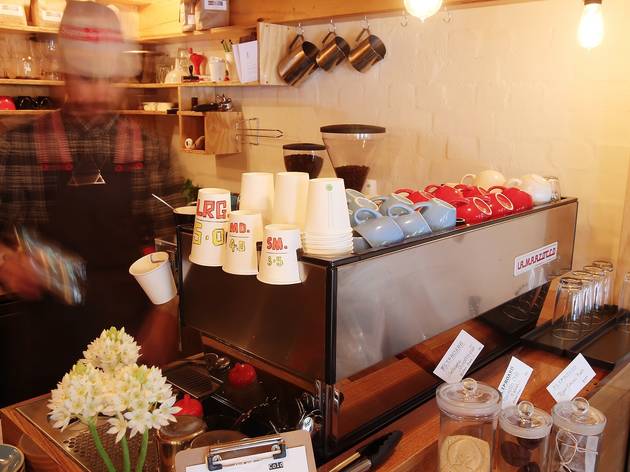 8/11
Photograph: Graham Denholm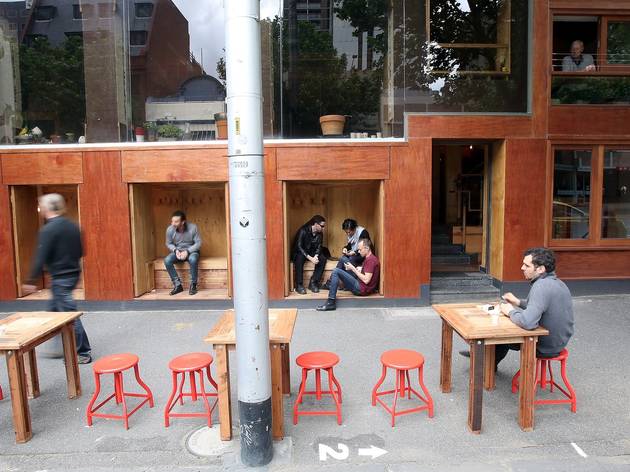 9/11
Photograph: Graham Denholm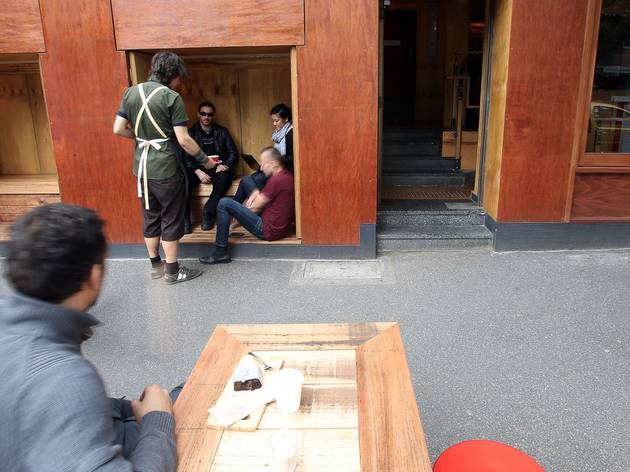 10/11
Photograph: Graham Denholm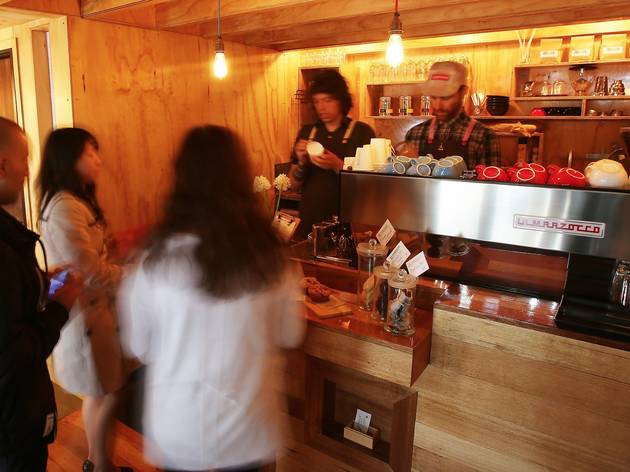 11/11
Photograph: Graham Denholm
Time Out says
This new espresso bar is a wonderland for workers
This has got to be the best use of a tiny space we've seen since Kris Wood set up Clement Coffee Roasters in a South Melbourne cupboard. Set in the foyer of Brolly Studios (or the rear of Bennetts Lane Jazz Club, if you prefer), Flipboard is a five-by-five metre espresso bar packed with more nooks, crannies and cubbyholes than an M.C Escher sketch.
Outside is a row of cupboards that open inwards to reveal booths for two. Inside, wall panels flip down bus seat-style, while central stairs lead to little platforms. You can even crawl in underneath them if you're feeling a little sensitive. Or agoraphobic.
It's good news if you're a freelancer seeking a reason to put on pants and leave the house. Every part of the tiny area is like a private office pod and with all the wood, crazy angles and satchel-toting creatives stuffing themselves into pockets, they've conjured the perfect storm for brainstorming.
The coffee helps. Lincoln Walker is the man on the machine, and he's good, working beans from local roaster Joshua Bailey into a nutty, sweet espresso that frames his pristine white rosettas in bright copper lines.
There's not much in the way of food, but what's there is worth investigating. Get the chocolate brownie. It's a dense, palm-sized dark chocolate slab that could sustain you in the wild for days. Or there are fresh pressed carrot juices and a deep bowl of sweet, toasty muesli topped with grapes if you're looking for long-term survival. We're happy with either - just so long as we get to claim the top deck and be boss of this life-size playhouse.
Details
Best selling Time Out Offers