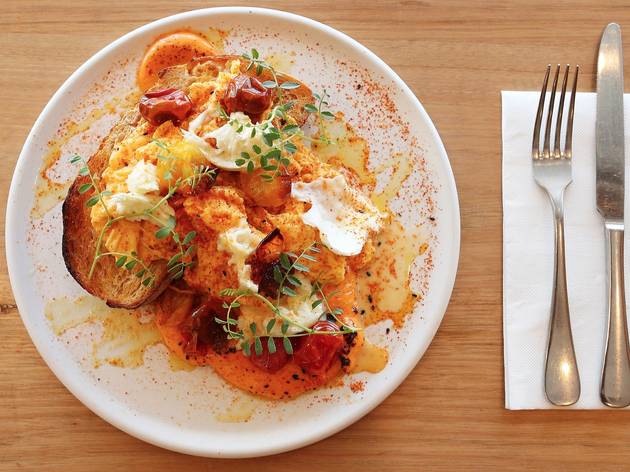 1/9
Photograph: Graham Denholm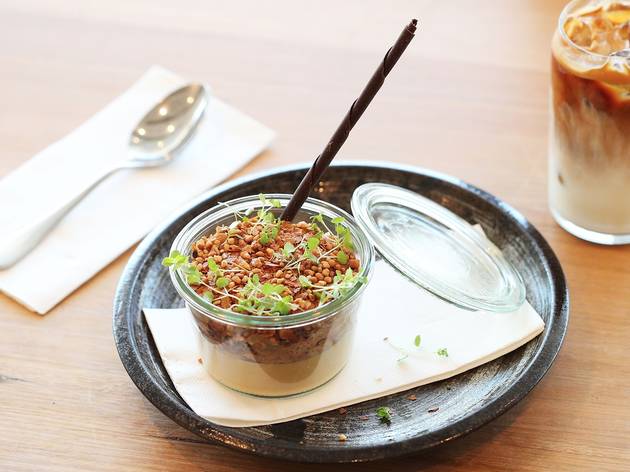 2/9
Photograph: Graham Denholm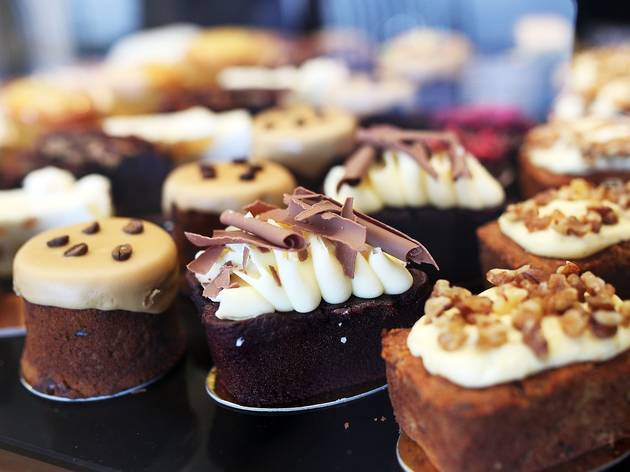 3/9
Photograph: Graham Denholm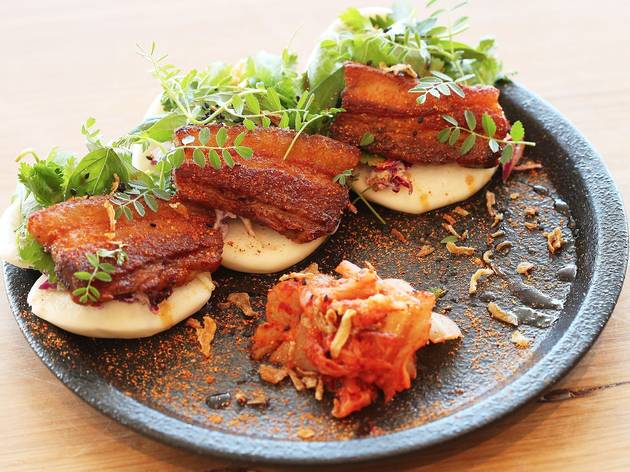 4/9
Photograph: Graham Denholm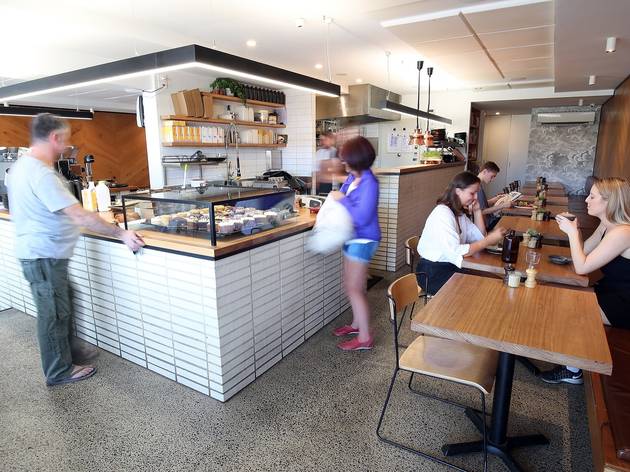 5/9
Photograph: Graham Denholm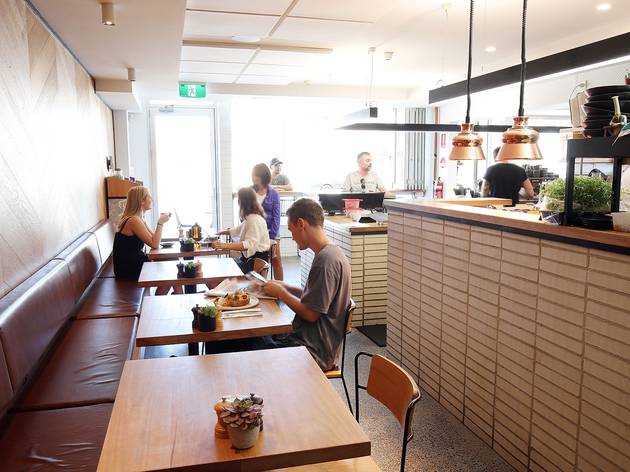 6/9
Photograph: Graham Denholm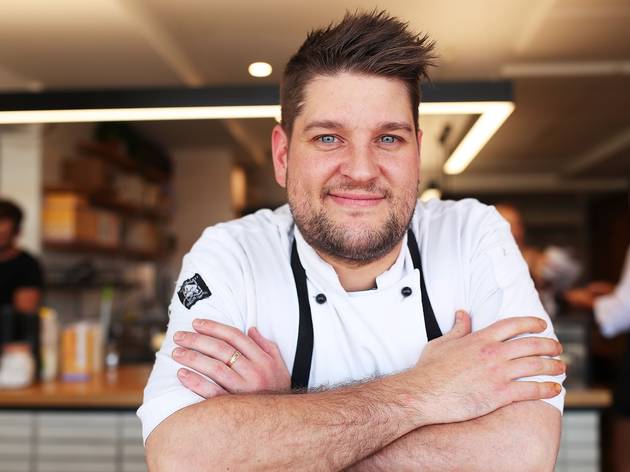 7/9
Photograph: Graham Denholm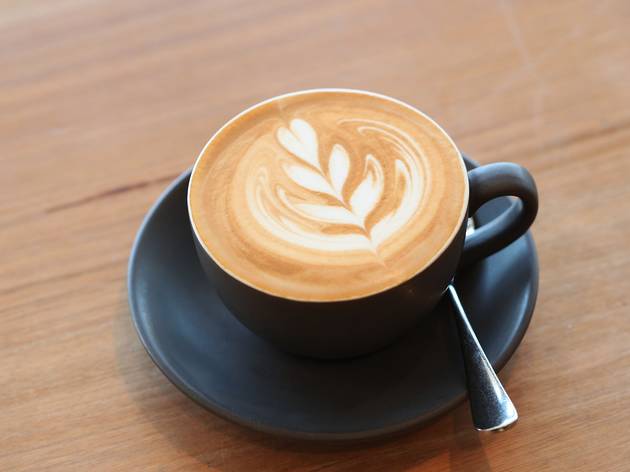 8/9
Photograph: Graham Denholm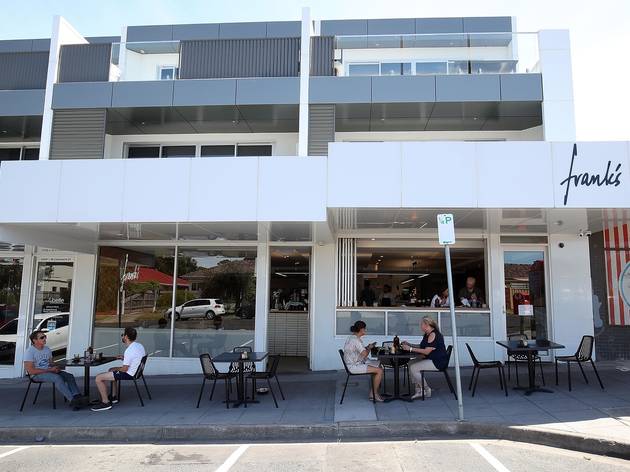 9/9
Photograph: Graham Denholm
Time Out says
Step aside, Westfield: Frank's is putting Cheltenham on the map
Let's be frank – culturally speaking, the suburb of Cheltenham is probably more evocative of Westfield Shopping centres than hip cafés. But Frank's, which opened at the tail end of 2016, is doing its darndest to change all that.
The fact that something good is going on in an otherwise quiet residential street is evidenced by the fact that you can hear Frank's cheery hubbub from way across the road. You see ladies lunching on salads, couples tearing into hefty burgers and mums with young bubs mainlining much-needed All Press coffee. Busy as it is, Frank's isn't cramped or overwhelming: its interior is spacious and bright, with plenty of natural light from the street-facing windows.
There's a small open kitchen wherein head chef Eli Faye cooks up familiar brunch and lunch dishes – eggs numerous ways, apple bircher muesli and avocado smash. But there's also a strong Asian influence going on, exemplified by the pork belly bao and chicken banh mi. Those pork belly baos (white fluffy buns) are another solid pick. Three sliders, huddled on the edge of a black plate, contain pork belly (skin crisp and meat nicely seasoned) and a tangle of finely-shaved cabbage 'slaw dressed with chilli kewpie mayonnaise. Coriander sprigs and Vietnamese mint bring peppery freshness, while a side of kimchi adds extra-hot va va voom.
Sweet fangs are well catered for with housemade pastries and cakes. This is a menu that classifies doughnuts and panna cotta as breakfast foods. And why not?
Our food was slow to arrive (but at least staff provided regular updates along with sincere apologies) but when it did, it was generous, flavour-packed and Instagram-ready.
Clever touches lift familiar dishes to something well worth a chomp. Chilli scrambled eggs is elevated to creamy heights by the addition of béchamel sauce and mozzarella. What could be a cloying lactose overload is tempered by chilli and roasted tomatoes.
In these uncertain times, is it any wonder that the Golden Gaytime is resurgent? Frank's panna cotta pays elegant homage to this great Australian ice cream snack. Served in a jar (so you can admire the three layers, though you sadly can't watch it jiggle), it comprises a toffee panna cotta base, chocolate mousse and crunchy cornflake-like sprinkles. Velvet smooth and creamy, the standout chocolate mousse layer will haunt your dreams.
Cheltenhamites must be shouting a collective huzzah for Frank's. With stylish eats (and drinks), personable staff and plenty of on-street parking, this cafe sidesteps the need to schlep into zone one for a good-quality brunch fix. Frank's is worth giving a damn about.
Details
Best selling Time Out Offers