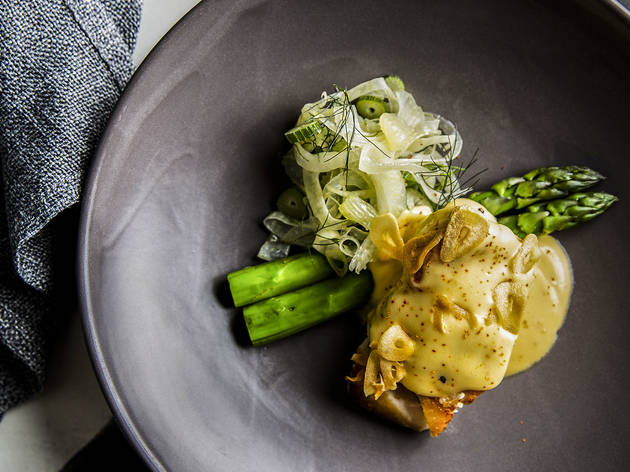 1/20
Photograph: Parker Blain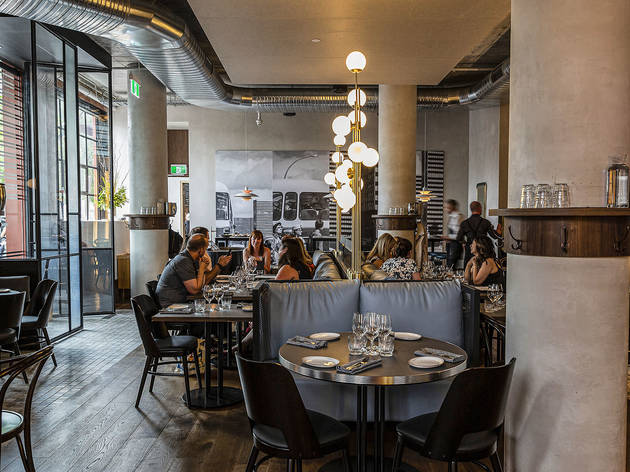 2/20
Photograph: Parker Blain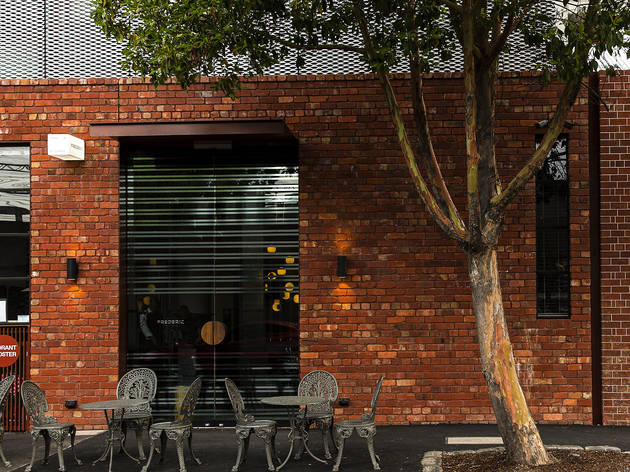 3/20
Photograph: Parker Blain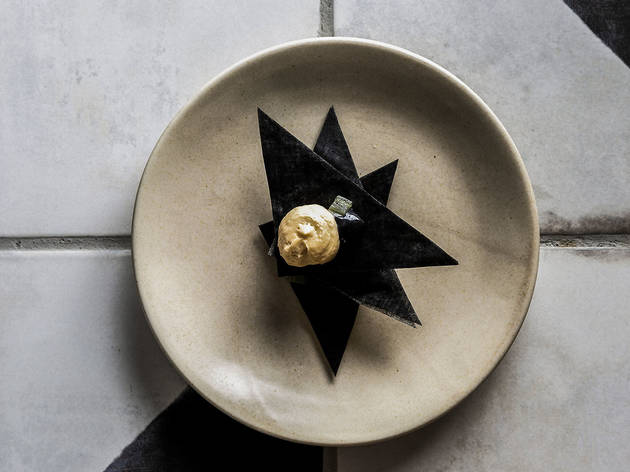 4/20
Photograph: Parker Blain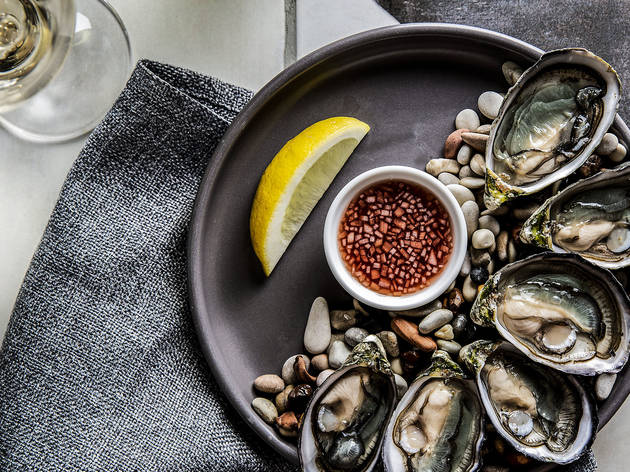 5/20
Photograph: Parker Blain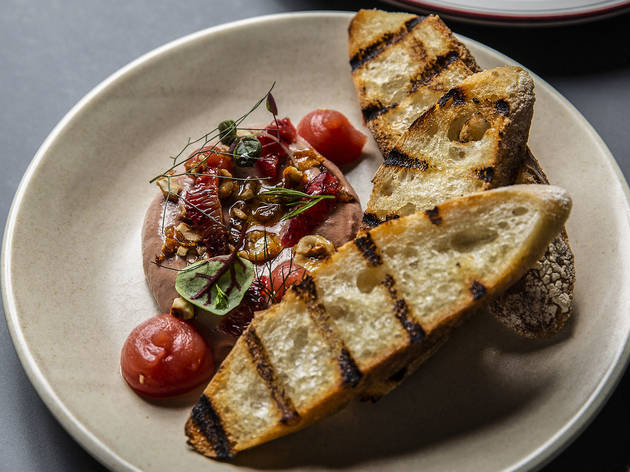 6/20
Photograph: Parker Blain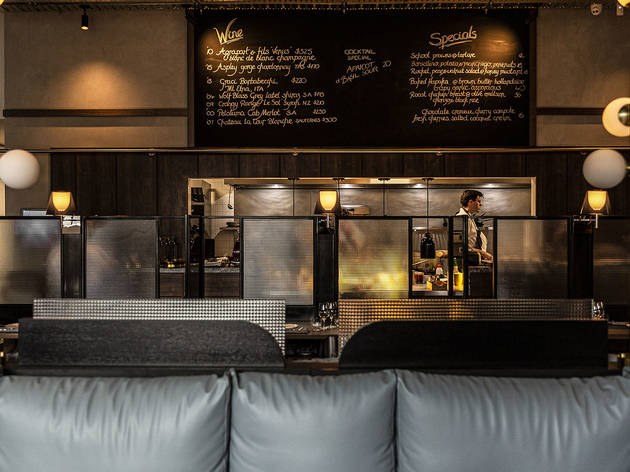 7/20
Photograph: Parker Blain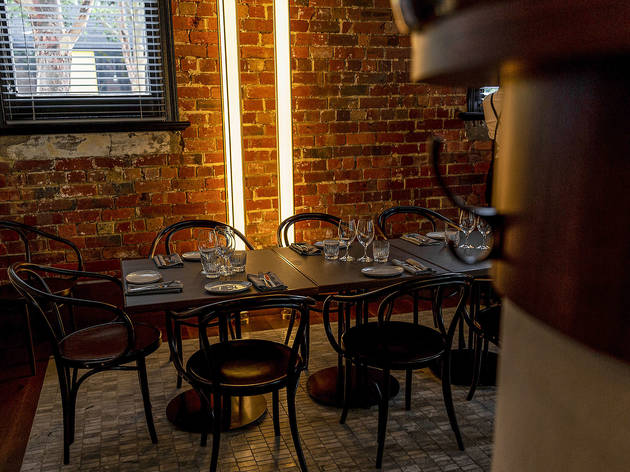 8/20
Photograph: Parker Blain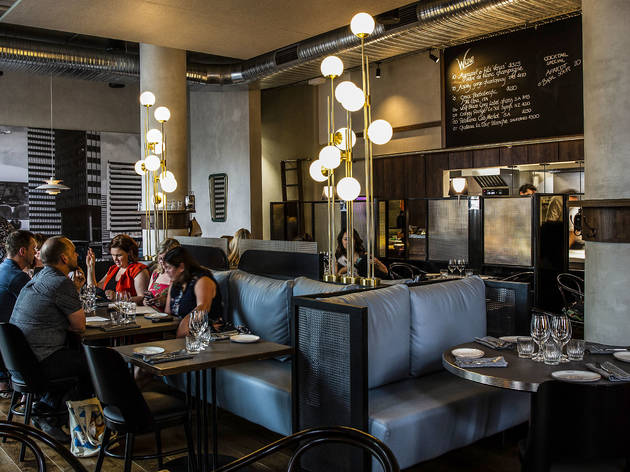 9/20
Photograph: Parker Blain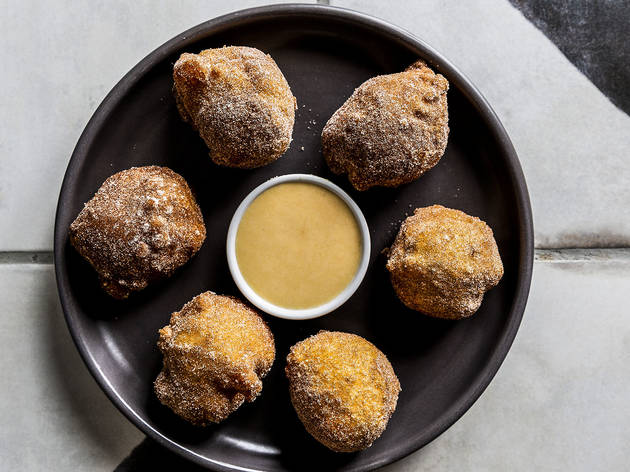 10/20
Photograph: Parker Blain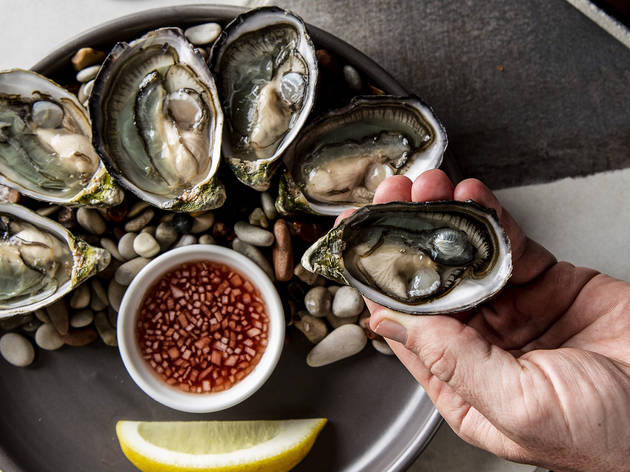 11/20
Photograph: Parker Blain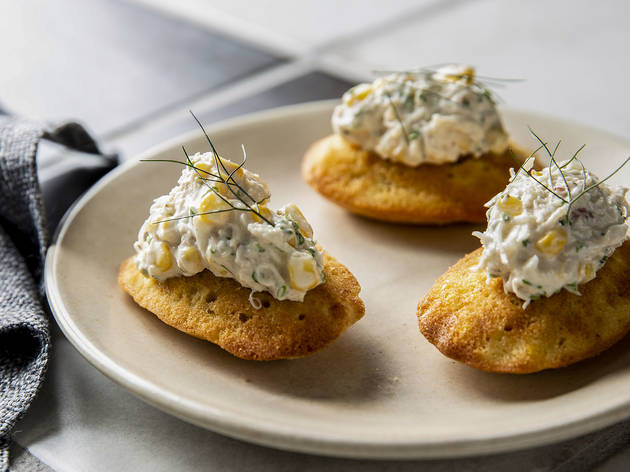 12/20
Photograph: Parker Blain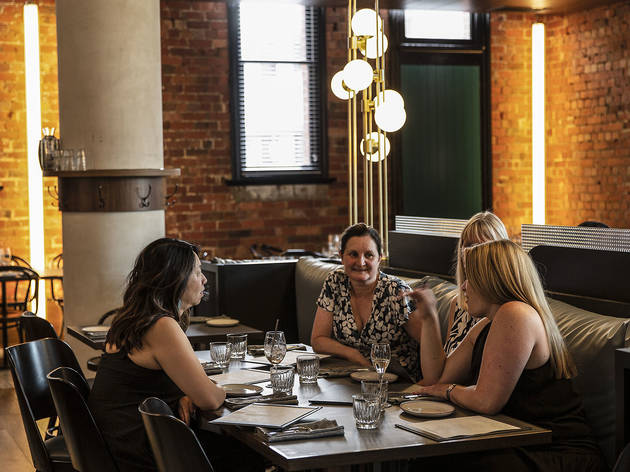 13/20
Photograph: Parker Blain
14/20
Photograph: Parker Blain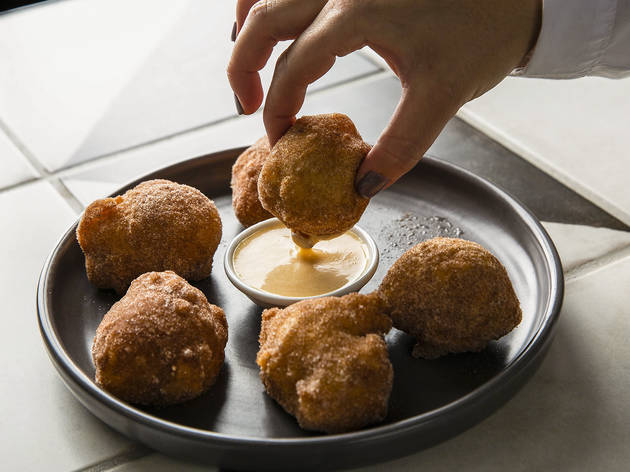 15/20
Photograph: Parker Blain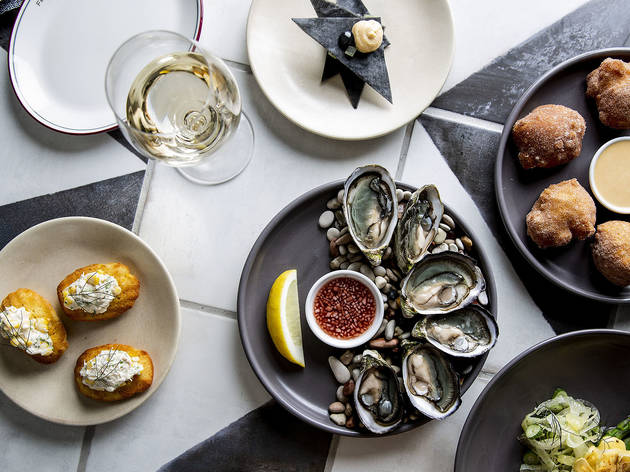 16/20
Photograph: Parker Blain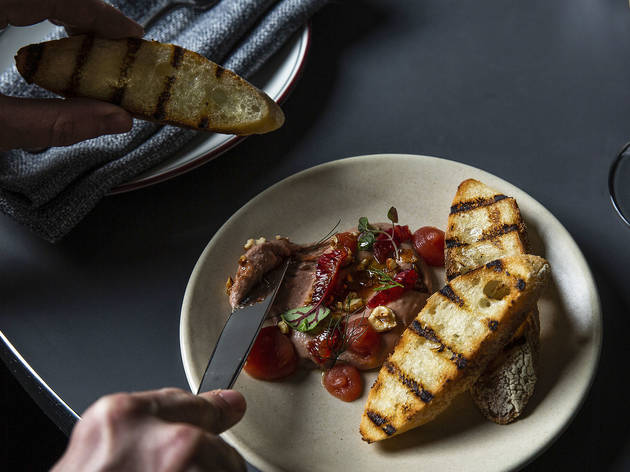 17/20
Photograph: Parker Blain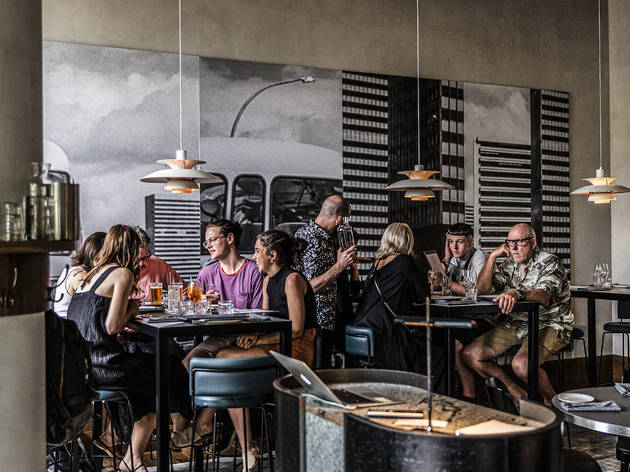 18/20
Photograph: Parker Blain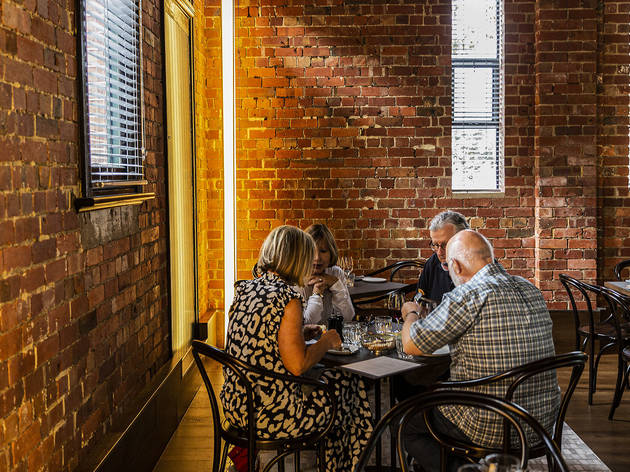 19/20
Photograph: Parker Blain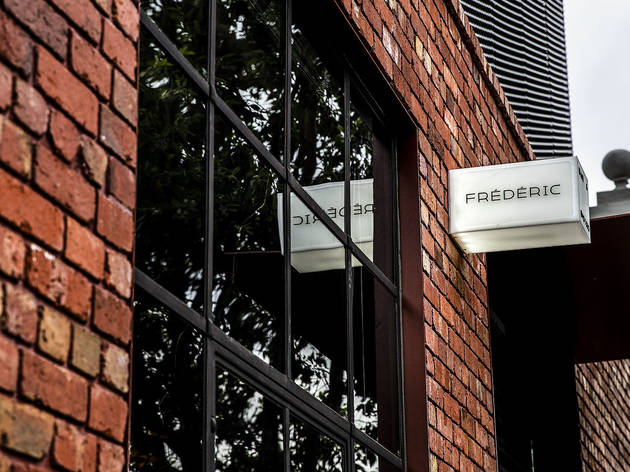 20/20
Photograph: Parker Blain
Time Out says
Cremorne gets its taste of Euro flair, Reymond-style
To be born a Reymond is to be a member of the closest thing Melbourne has to restaurant royalty (notwithstanding the Grossi clan, the Capulets to their Montagues). A trio of Jacques Reymond's progeny – Antoine, Edouard and Nathalie – have created their own diffusion label with L'Hotel Gitan and Bistro Gitan, at once proving their common sense in avoiding the bedevilled arena of fine dining and marking their own groove on the restaurant LP.
Here in fair Cremorne, where we lay our scene, the siblings' third outing proves that the over-catered diners of Melbourne remain attuned to the call-and-response of a Reymond opening. Like its stablemates that have become favoured drop-ins for a well-heeled clientele, Frederic and Fred's are hot tickets, stuffed to the gunwales with members of the creative class who've colonised this pocket of Richmond with their terrifyingly directional spectacle frames and a flair for neckwear.
Naming a restaurant can be as difficult as naming a child and the Reymond progeny, no stranger to either situation, have come up with a double-banger that works nicely across the bar with eats/restaurant with cocktails divide. Fred's is the more casual one to the left, once you've figured out some impressively heavy doors; Frederic the only slightly less boisterous sibling to the right sitting pretty in the upmarket bistro bracket. Think of them more as conjoined siblings than separate entities: take your breakfast in Fred's, aperitivo on the pavement and head to Frederic at night.
Chef Nick Deligiannis has come up with a menu that differentiates itself from the obvious French roots of the Reymonds while still playing to their considerable strengths. There are oysters; chicken liver pate and pork terrine; a pasta or two; proteins off the plancha and souffle to finish.
There's tried-and-true comfort (refer above to the chicken liver parfait, a slightly deformalised version with sweet citrus jelly, candied hazelnuts and textbook baguette; or nicely crackled Berkshire pork loin with globe artichoke puree), some old-flavours-new-tricks (sweetcorn madeleines decked with mayo-bound crab) and the occasional postmodern segue such as a geometrical stack of obsidian pastry shards with whipped manchego, and creamy dabs of black olive, the whole assembly electrified with tiny outbreaks of pickled celery.
It's a great little appetiser but food doesn't consistently hit that Swiss-watch level of workhorse reliability. Ruggedly chopped veal tartare dabbed with pine nut cream and pickled shallots screams for more acid. Snapper from the plancha is overdone, which is an own goal to the otherwise winning combo involving fish bacon (think of bottarga and you're most of the way there) scattered on deeply caramelised slices of baked swede. Also see: grilled octopus, the Med's favourite cephalopod so overwhelmed by balsamic you can almost see the fumes shimmering when it lands.
But place your faith in the loukoumades, little doughy balls of delight to dab into brown butter anglaise, the most convincing Greco-Franco mash-up since Costa-Gavras.
The service is as smart as the room: not haughty, but not too chummy. You want help with a wine list that covers a lot of European ground? You won't be steered towards the expensive gear. Overhearing discussions about the shareability of the duck ravioli in aromatic aniseed and orange-spiked broth (off the specials list, its dish of the night) the waiter swiftly arranges to divide these perfect little pouches into individual bowls. It's precisely the sort of thing that shines a light on the people behind the operation. Melbourne's OG family of food knows its stuff and we're left with the impression Frederic just needs a spit and a polish to live up to the reputation that precedes it.
Details
Address:
9-11 Cremorne St
Cremorne
Melbourne
3121

Opening hours:
Bar 7am-late. Restaurant 11am-4pm, 5pm-late
Best selling Time Out Offers