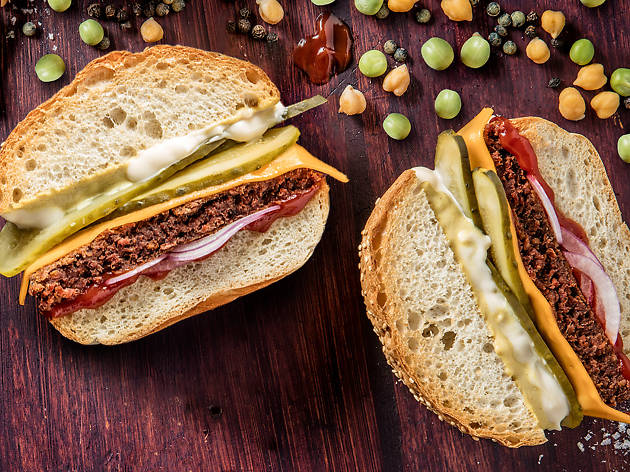 Get plant-powered at Grill'd
Grill'd is taking its plant-based burgers to another level
Calling all vegans, veggos and flexi-tarians (or people who just love burgers). Grill'd is going another step forward when it comes to plant-based eating by launching two epic new burgers. The team have spent six months developing the Amazing Vegan Cheeseburger and the Hemp Therapea burger, two super fresh, meat-free burger stars.
The first features a vegan 'beef' patty crafted from pea protein, chickpea, teff, rice flour, beetroot powder, and cracked pepper. It comes with Dijon mustard, dill pickles, onion, tomato sauce, vegan cheese and vegan mayo, and is the perfect option for anyone craving a classic cheeseburger (without the meat or cheese!). Then there's the Hemp Therapea burger, which sees a nutritionally dense patty packed out with the recently legalised, highly sustainable hemp seed. Hemp has just become an approved food source in Australia, and unlike corn, soy wheat and rice, it doesn't require pesticides or herbicides. The patty is then filled out with green peas, mint and a gluten-free crumb and comes served with smashed avocado, cos lettuce, beetroot, fresh basil leaves, smoked sea salt and tzatziki.
Whether you're a full-time plant-based eater, a veggo or you just want to try some new burgers, make sure you head into your nearest Grill'd.
Best selling Time Out Offers