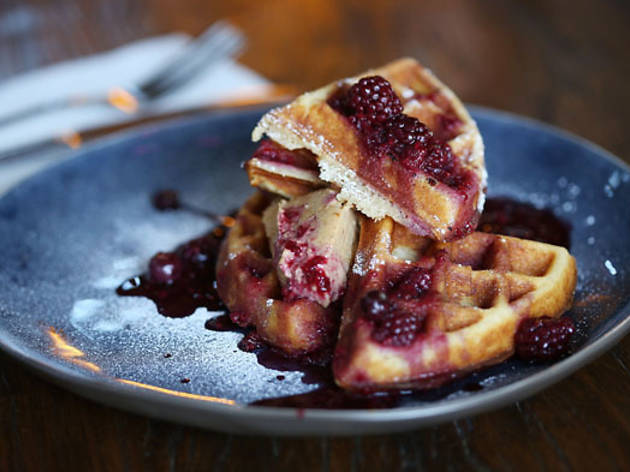 1/14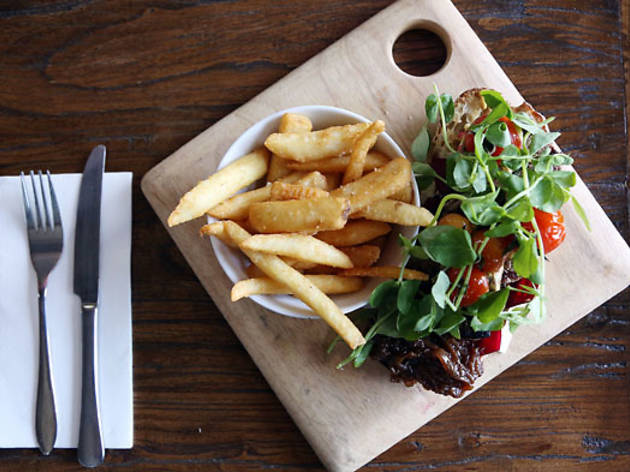 2/14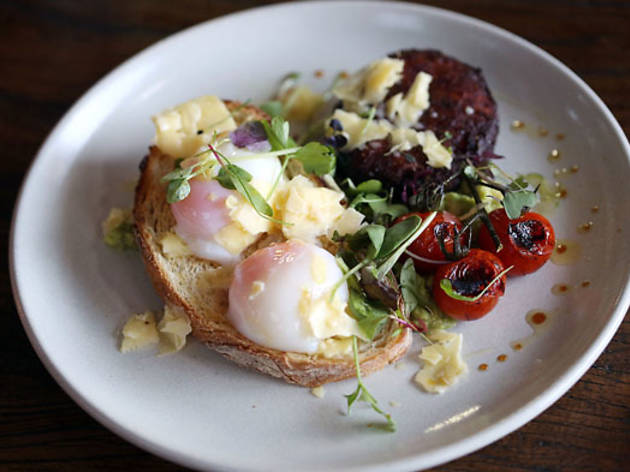 3/14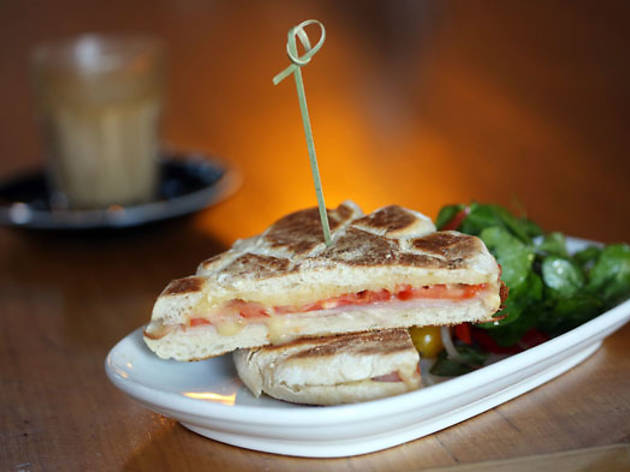 4/14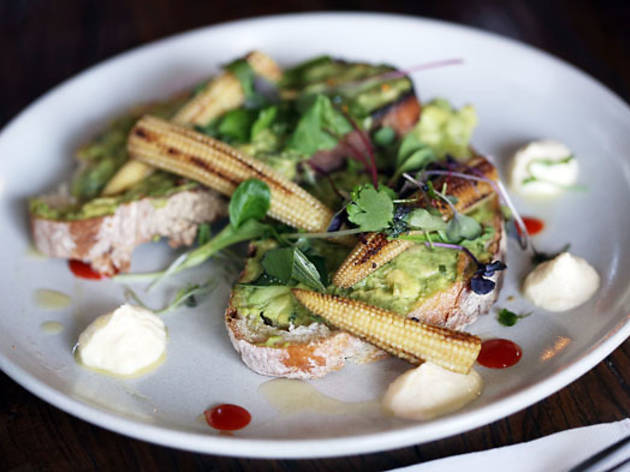 5/14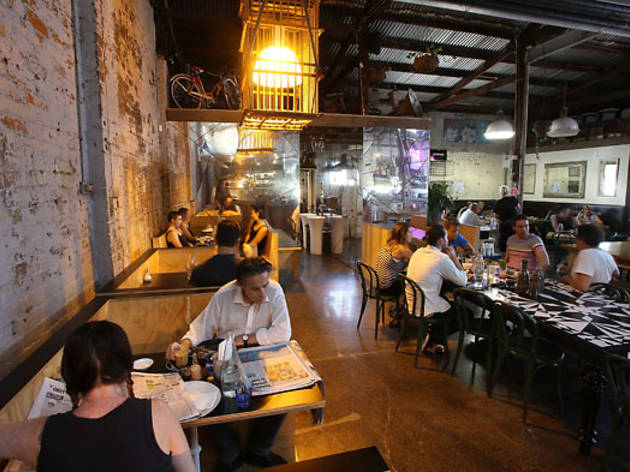 6/14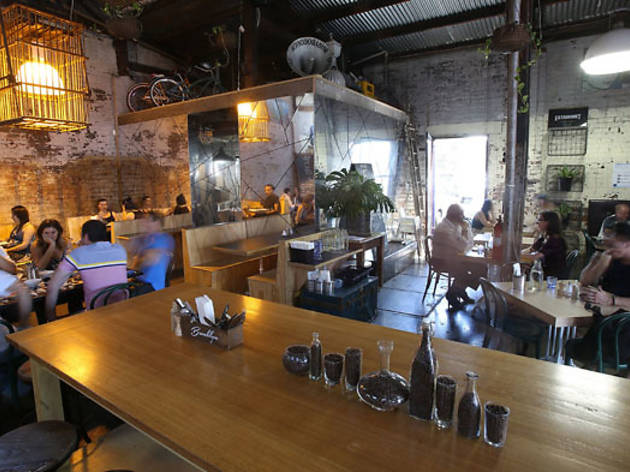 7/14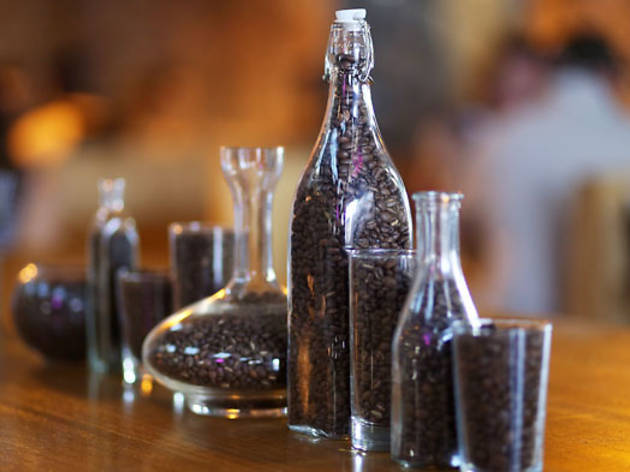 8/14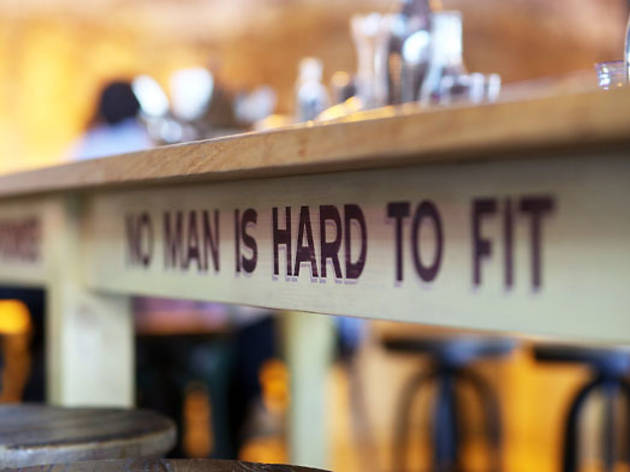 9/14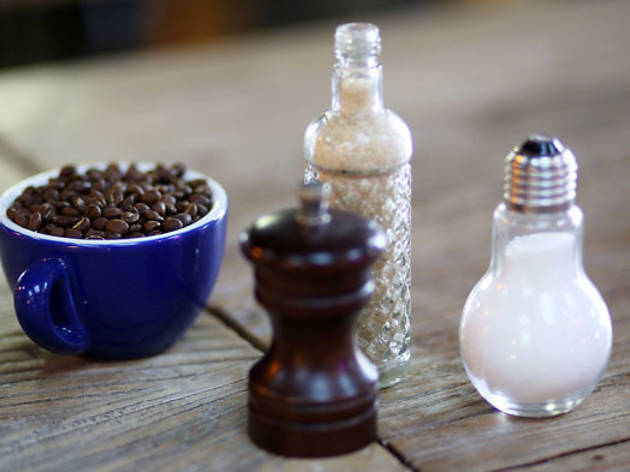 10/14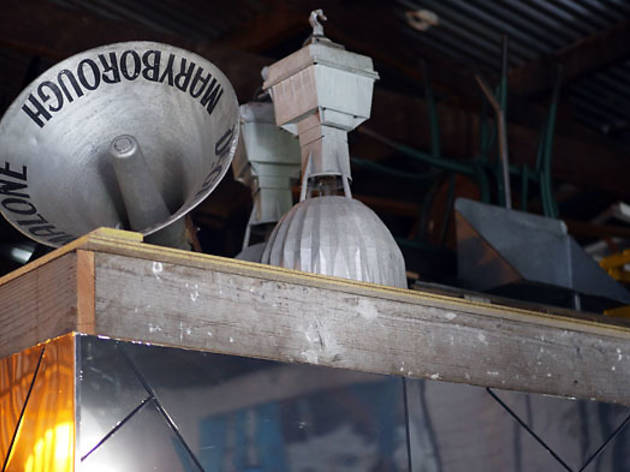 11/14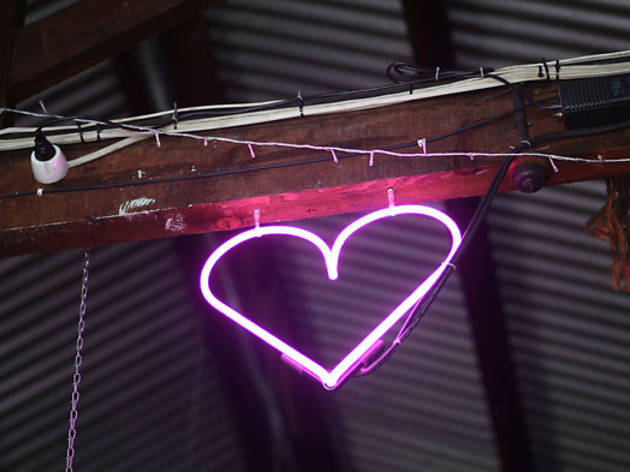 12/14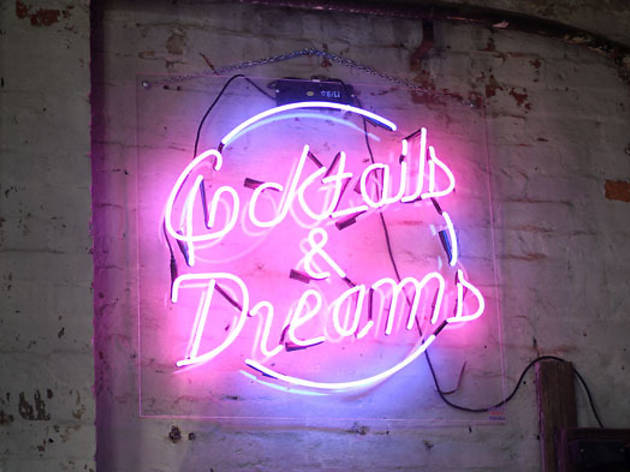 13/14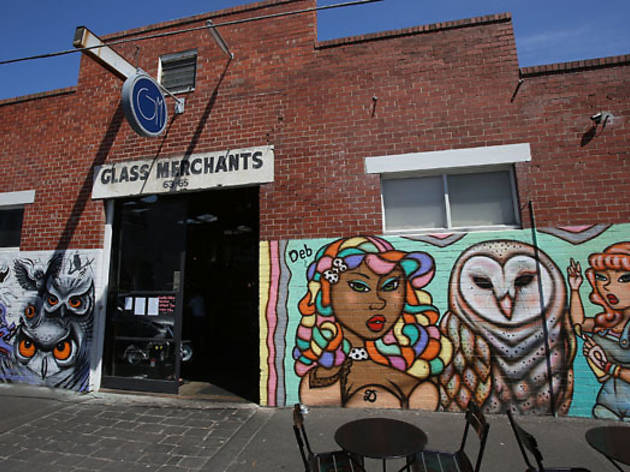 14/14
Time Out says
Balaclava's newest breakfast gem doubles as a drinking den
Formerly a glass factory – no surprises there – Glass Merchants plays the industrial chic card for all it's worth. The big, airy warehouse space is fitted is out with wooden booth seating, vintage school desks and cage light fixtures. A long bar runs along one exposed brick wall, where neon signs promise 'Cocktails and Dreams'.
Owner Vince Tesoriero aims to lure crowds off Carlisle Street with an all-day breakfast menu that hops and skips between old-school favourites and health-conscious alternatives. Bircher muesli with a dollop of pale yellow passionfruit curd competes with runny-yolked eggs Benedict topped with apple-cider hollandaise. The hollandaise is tangy, rich; brightened up by snips of chives. Smashed avocado arrives on dense quinoa and soy bread with an artful smattering of red chillies and cherry tomatoes – it's pretty, but on the forgettable side.
Far more memorable are cheese and spring onion croquettes: moist and crisp-skinned little cakes that are sturdy but not stodgy. Disappointingly, the pumpkin, quinoa and fetta fritters are served on a bed of avocado, which renders them soggy. They're revitalised by a side salad of fennel and rocket, but only just.
Glass Merchants is serving up Dr Marty's crumpets from Martin Beck's one-man mobile shop. They're toasted little treasures smeared with vanilla ricotta, strewn with candied walnuts and accompanied by a tangy rhubarb jam. Meat-wise, the Macho Breakfast may offend the politically correct but can't be beaten as a hangover cure. Scotch steak is pimped up with panko-crumbed Scotch eggs and sourdough toast; hair-of-the-doggers can pair it with a Bloody Mary spiked with enough celery, cucumber and leafy garnish to make a salad.
5 Senses coffee is poured behind the bar along with freshly squeezed juices and small-estate teas. You can drink your antioxidants in an acai berry smoothie or affront your arteries with a salted caramel milkshake. Service is chipper and well schooled; there is no pressure to leave and more than enough room to stretch out your legs.
If you wind up kicking on into the evening, you can refuel with an Espresso Martini and pub staples that switch between burgers and chips and grazing plates and salads. Kids' needs are catered to before 4pm, but from 4-8pm, it's a grown-up scene: $5 Nail Ale pints and house wines. On tap, a decent line-up of local and imported beers features Belgian Estaminet Pils and Japanese Coedo Shiro as well as some bottled ales from Mountain Goat and White Rabbit. The wines hail from Aussie and Kiwi shores and alternate nicely with the fruit-driven fizz of Endless Cider.
Glass Merchants dials things back a bit, nailing simplicity. Go for breakfast, stay for dinner – how easy is that?
Details