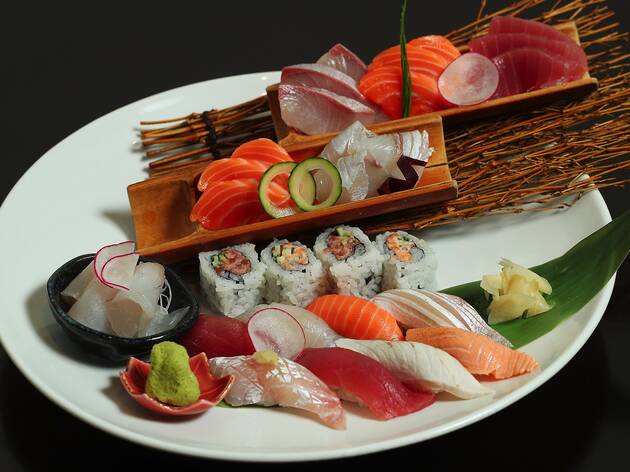 1/11
Photograph: Graham Denholm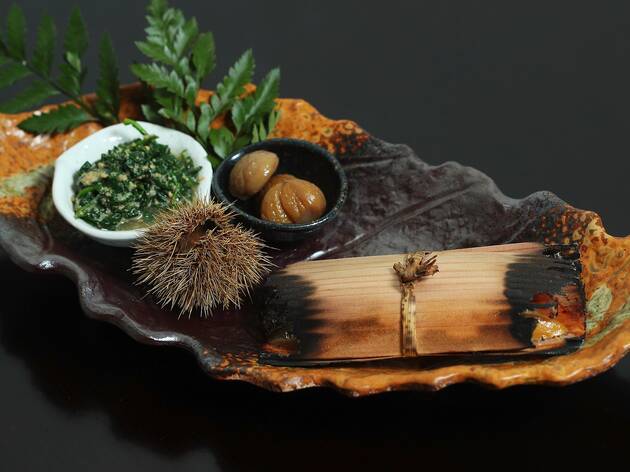 2/11
Photograph: Graham Denholm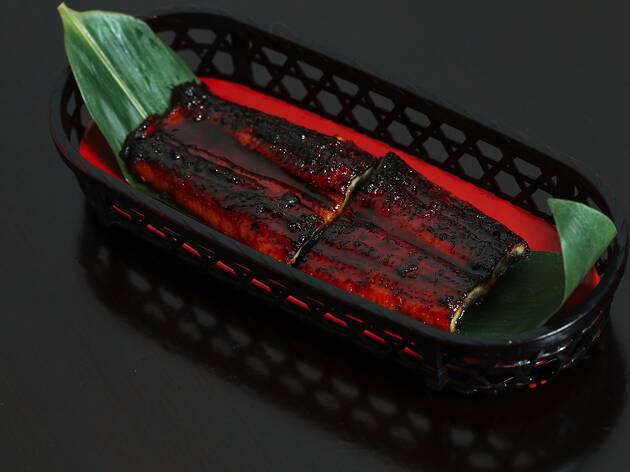 3/11
Photograph: Graham Denholm
4/11
Photograph: Graham Denholm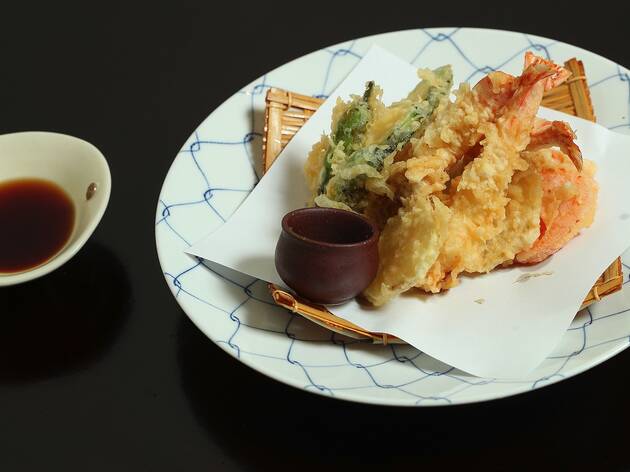 5/11
Photograph: Graham Denholm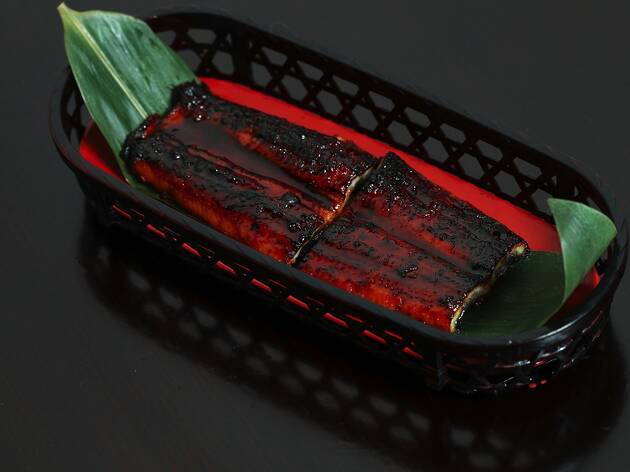 6/11
Photograph: Graham Denholm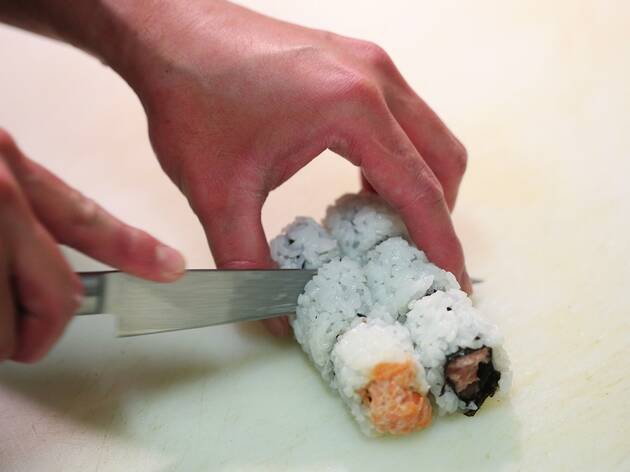 7/11
Photograph: Graham Denholm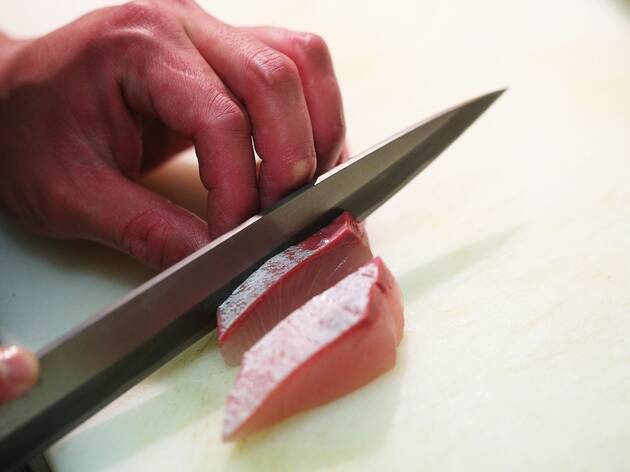 8/11
Photograph: Graham Denholm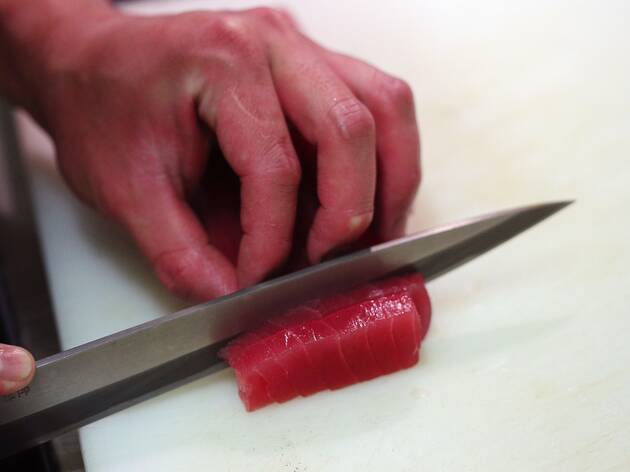 9/11
Photograph: Graham Denholm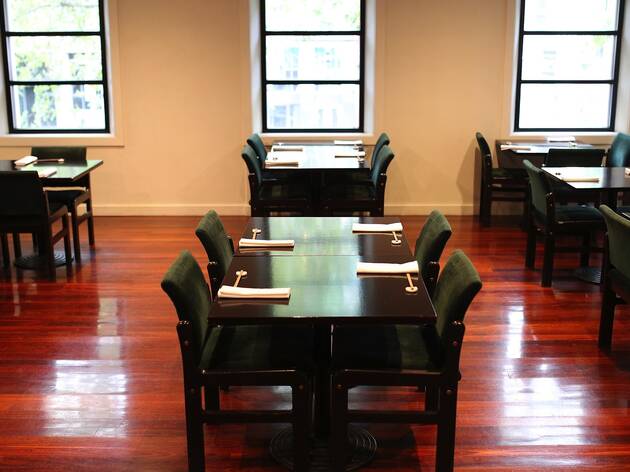 10/11
Photograph: Graham Denholm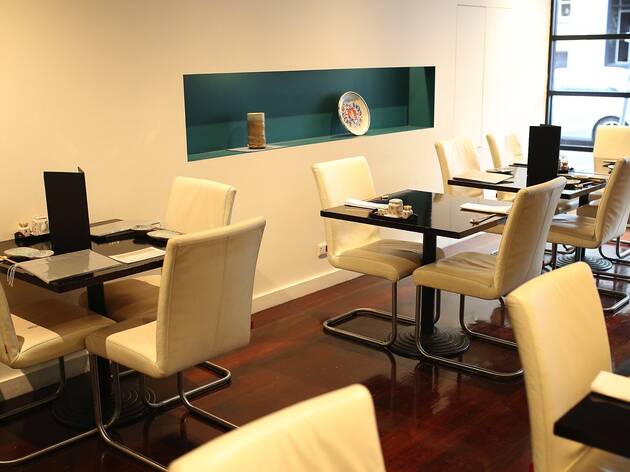 11/11
Photograph: Graham Denholm
Time Out says
The forgotten star of King Street
Tell anyone you're heading to King Street for a bite to eat and people will think it's code: the area is known for its strip clubs and dingy backpacker accommodation. Surprisingly, it is also home to one of Melbourne's oldest, high-end Japanese restaurants, thriving at 29 years young.
So who's going there? Inside the retro fit-out of wooden, walnut tables, soft, cushioned chairs and turquoise accents you'll see teams of corporates having a power feed, young, cashed-up city-dwellers knocking over a quick platter of sushi, and the occasional family celebrating milestones with wagyu. And everyone looks comfortable.
The tables are larger than the modern day restaurant's and you'd probably be forgiven if you fell asleep in their cushy chairs. Oh, and it is quiet – no music from today's overproduced oeuvre turned up to 11, but soft, piano melodies you can hear your dining companions and servers over. Hanabishi is also not about that wham-bam-thank-you-ma'am service – they encourage you to enjoy your meal at your own pace.
Upon ordering, a complimentary pork meatball is given to each guest. It's as light as a cloud and simmered in a sweet, soy broth – a great sign for things to come. There are three set menus starting at $80 a head, up to $130, which include a selection of their signature dishes like grilled sea perch wrapped in cedar, kurobuta tonkatsu (crumbed and fried pork) with a selection of sushi and sashimi for the indecisive, but a la carte offers a world of choice.
Sushi and sashimi platters come in three sizes, with even an option to upgrade to a premium selection, which includes items like toro from Japan (fatty tuna), scampi and anago (saltwater eel, rather than the typical freshwater unagi). A regular platter gives you thick cuts of kingfish, fatty salmon and tuna, raw salmon handrolls, nigiri of salmon, snapper, tuna, aburi swordfish and a tuna carpaccio built on ponzu and sesame oil. The selection may be unexciting, but crowd-pleasing, perfectly executed, and excellent value at $43.
Tempura shishito peppers, carrot, potato, pumpkin and prawn are stacked up over a clean sheet of white paper to show you how little oil the batter takes up in the frying process; eel is grilled as a whole fillet, glazed with a sweetened sauce with a side of sancho pepper; and those avoiding gluten will be delighted to find an entirely gluten-free menu with gluten-free soy provided. Vegetarians receive the same treatment, and desserts display some gentle fusion with items like a matcha crème brulee that is neither too sweet nor too bitter and a barely set almond jelly topped with a textbook perfect coconut sorbet.
Hanabishi has certainly aged over time, but thankfully, it hasn't dated. It has retained its understated charm and quiet confidence, which is why we are still coming back after all these years.
Details
Address:
187 King Street
Melbourne
Melbourne
3000

Contact:
Opening hours:
Mon - Fri noon - 2.30pm, 6 - 9.30pm
Best selling Time Out Offers