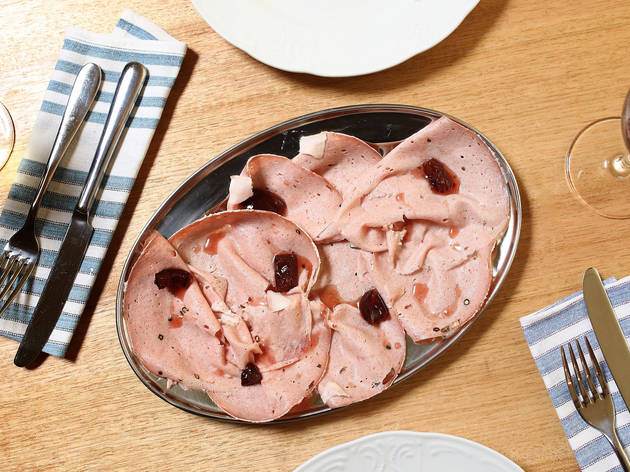 1/8
Photograph: Graham Denholm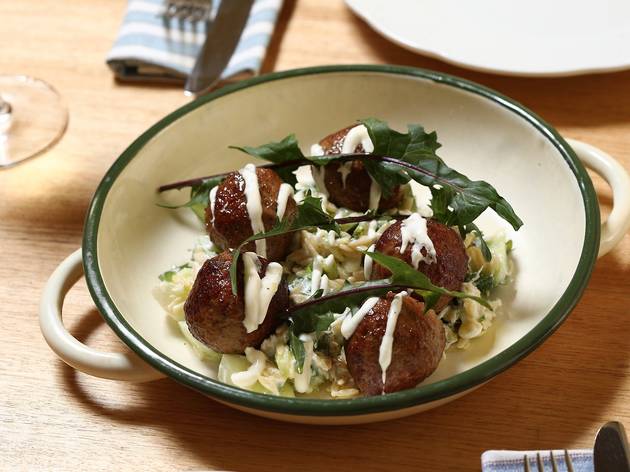 2/8
Photograph: Graham Denholm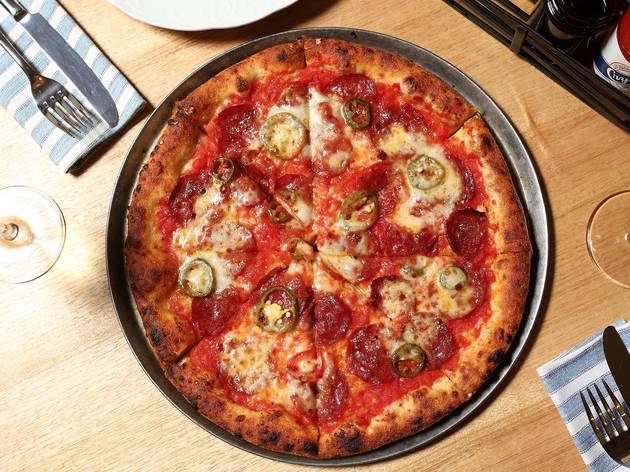 3/8
Photograph: Graham Denholm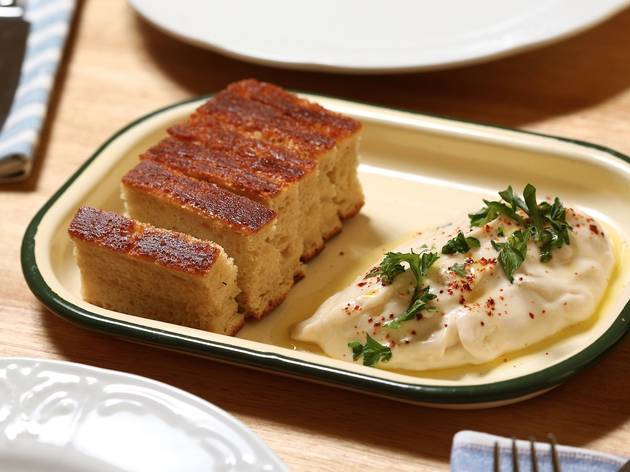 4/8
Photograph: Graham Denholm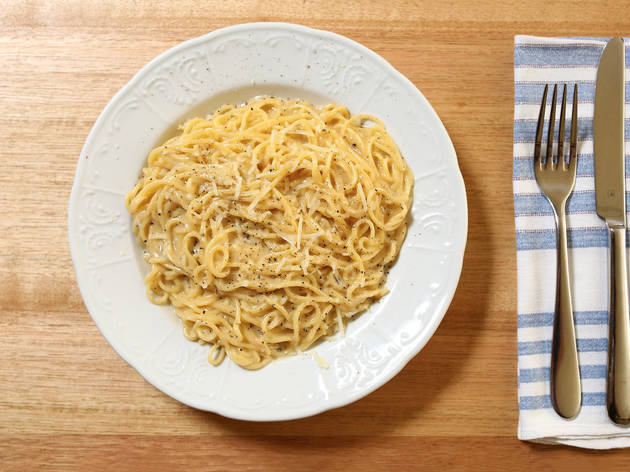 5/8
Photograph: Graham Denholm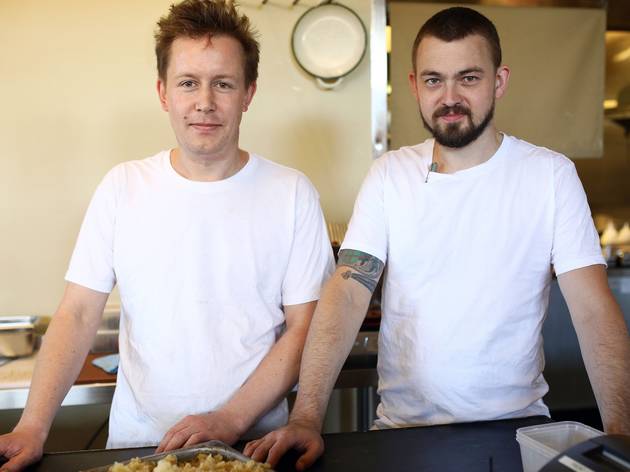 6/8
Photograph: Graham Denholm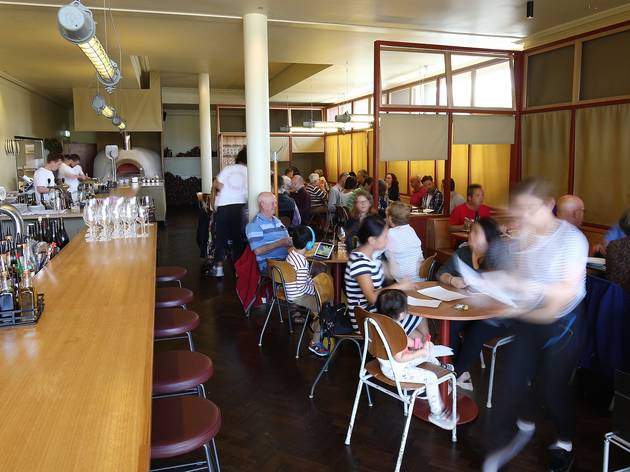 7/8
Photograph: Graham Denholm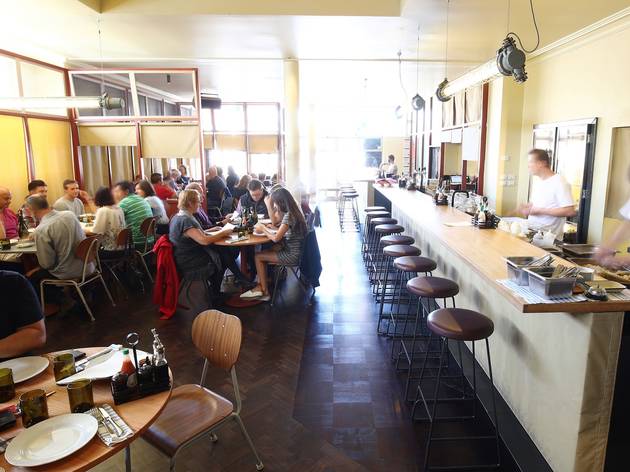 8/8
Photograph: Graham Denholm
You know the song: now try the pizza at this stylishly simple West Footscray newcomer
The pizzeria is the demountable classroom of the food world. Not too glamorous, but eminently practical, it's the saving grace of suburban life and the reason the aphorism "feed the rich, go home poor; feed the poor, go home rich" was coined.
So it brings us great cheer to see two chef alumni of the Andrew McConnell academy have not gone and opened their own 30-seat fine dining establishment where "choice" means opting between a five- or eight-course degustation menu. No, sir. Josh Murphy and Rory Cowcher have done the smart thing, and about the smartest thing you can do in the restaurant world right now is open a hard-working, please-all-comers pizza place with a bit of panache in an up-and-coming suburb and name it after a classic Australian song.
Footscray's tipped already, but West Footscray, where hitherto the most exciting thing to happen is the pancake war between Dosa Hut and Dosa Corner, has been screaming out for a place like Harley & Rose.
It's a place soundtracked by stalwarts of the FM radio dial; a place where a fitout featuring more canvas awnings than a Boy Scout jamboree will please not only the families who can relax amid its wipeable surfaces but the aesthetes who can thrill to its stern utilitarian vision. Tables are equipped with a DIY box of cutlery, napkins and all the accoutrements of good times (oil, vinegar and chilli sauce). Noise levels are punishing, although in that eternal restaurant paradox, they're entwined in a suicide pact with atmosphere. The street-facing picnic tables are places of busy respite on a warm late-summer evening.
Murphy and Cowcher will probably hate the reductionism of calling Harley & Rose a pizza place. With six pizze and more than 20 other dishes, they have a point. But here's the thing: if you skip the pizza you're a damned fool. The wood oven is churning out pitch-perfect numbers that tread that fine line between crisp bite and puffy chew; they're salty and charred, but not to the point of aggression. They're lavished with more liberal toppings than current pizza fashion would allow, too: the diavola number with hot salami and jalapeños has levels of smoked mozzarella that would make a Neapolitan pizzaiolo blush, but blimey, it's good.
Non-pizza fun sticks to the produce-driven brief: whispery slices of peppercorn-studded mortadella dressed with the jammy minimalism of mustard fruits; a mousse-light cod roe dip with salty fingers of wood oven focaccia. The gorgonzola croquettes misfire – they're too aggressively fried, and tapioca balls make weird textural bedmates – but Greek-style meatballs on risoni sauced with tzatziki are an excellent non-pasta option (go the pasta option for spaghetti cacio e pepe, the Roman peasant dish now flying high on fashionable menus across the globe).
Service? It's good, although the relentless upselling sure gets tiresome. Best in show is manager Mark Williamson, the wine guy last seen at Ricky & Pinky who also jumped aboard this McConnell jailbreak. He's composed a quirky list where $110 pet nat magnums sit alongside retro-ironic White Russians and pale ale from Newtown neighbours Young Henrys. Williamson tour guides with élan through a wine list where big names are in short supply. It takes us a while to figure out that the mysterious room behind the counter isn't a secret drug den but a bottle shop. We should have looked at the awning out front, where 'Bottle-o' is written proudly above postcode 3012. Talk about literally flying the flag for West Footscray.
Venue name:
Harley and Rose
Contact:
Address:
572 Barkly Street
West Footscray
3012

Opening hours:
Tue-Thu 4pm-late; Fri-Sun 11.30am-late