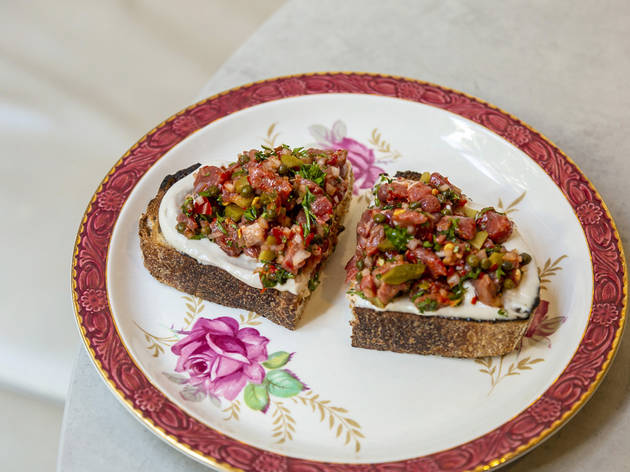 1/18
Photograph: Nathalie Saldumbide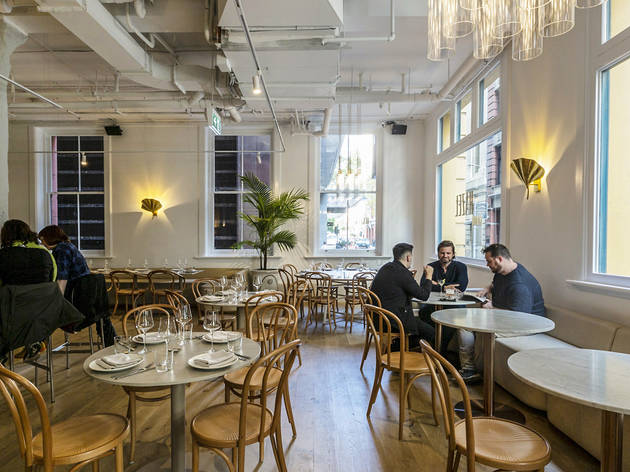 2/18
Photograph: Nathalie Saldumbide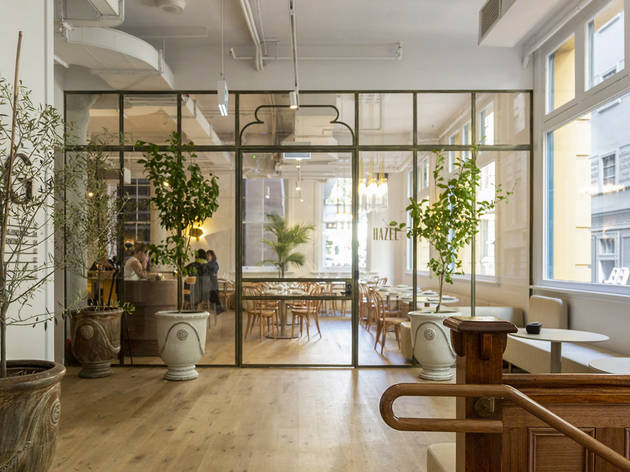 3/18
Photograph: Nathalie Saldumbide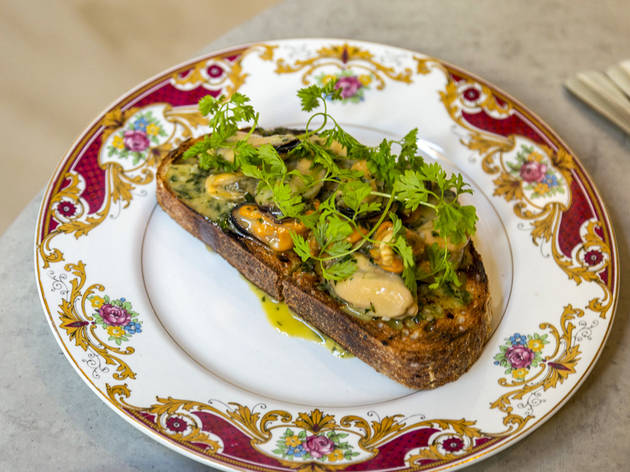 4/18
Photograph: Nathalie Saldumbide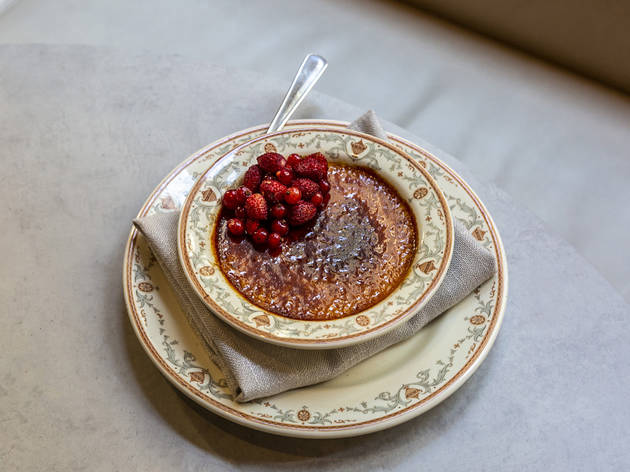 5/18
Photograph: Nathalie Saldumbide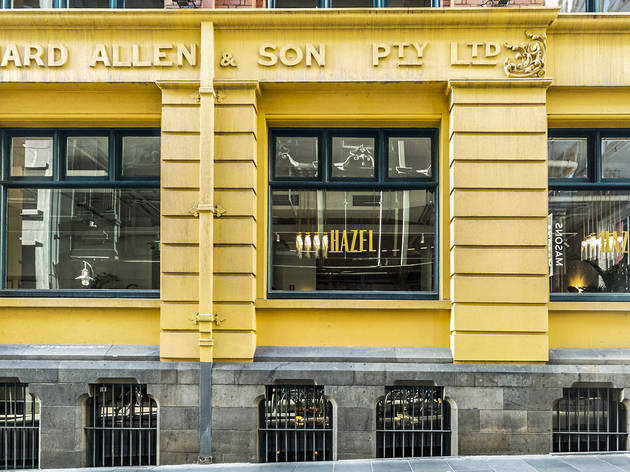 6/18
Photograph: Nathalie Saldumbide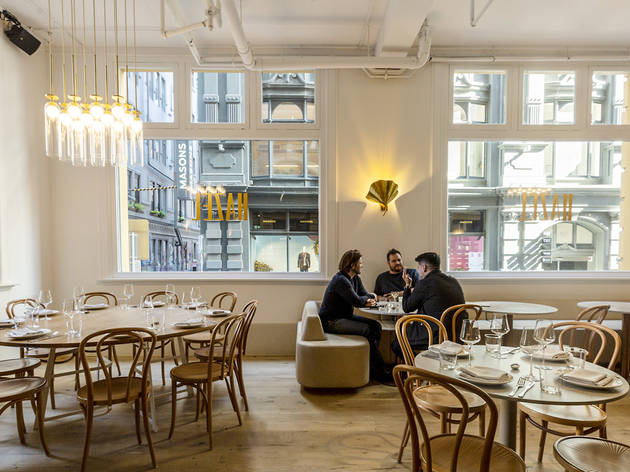 7/18
Photograph: Nathalie Saldumbide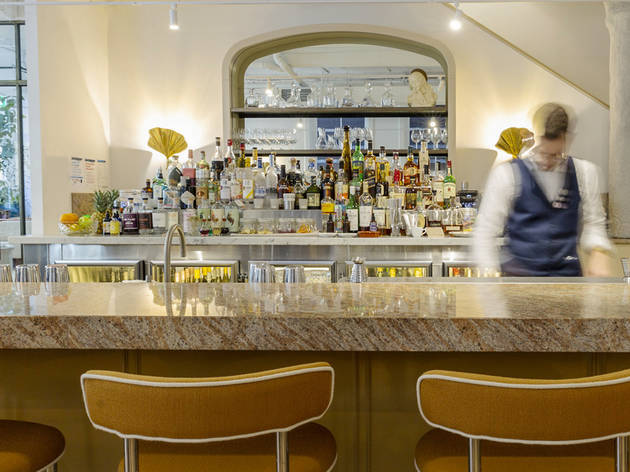 8/18
Photograph: Nathalie Saldumbide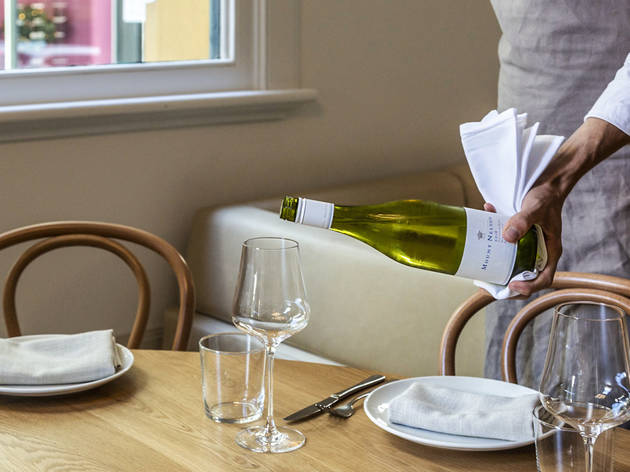 9/18
Photograph: Nathalie Saldumbide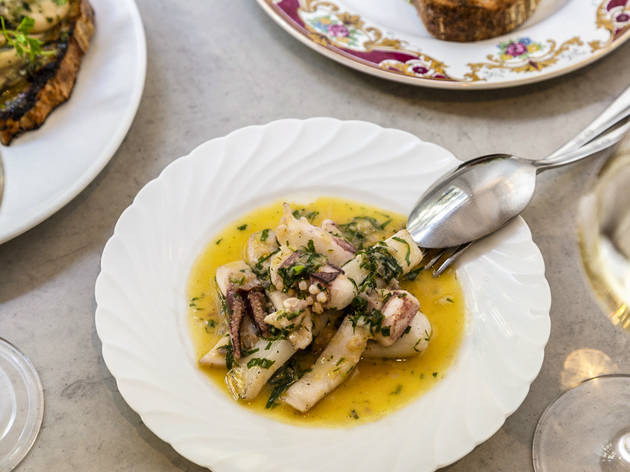 10/18
Photograph: Nathalie Saldumbide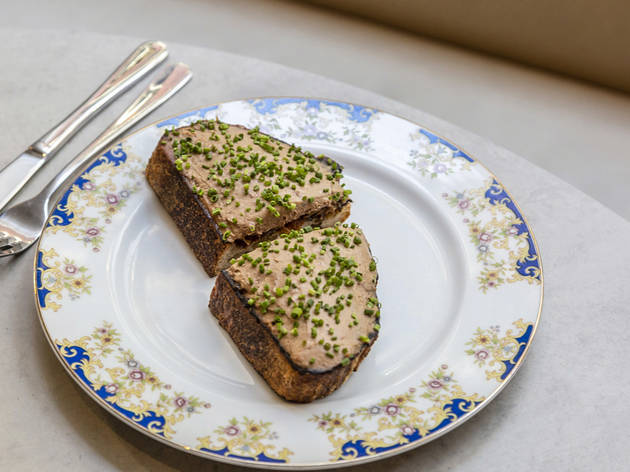 11/18
Photograph: Nathalie Saldumbide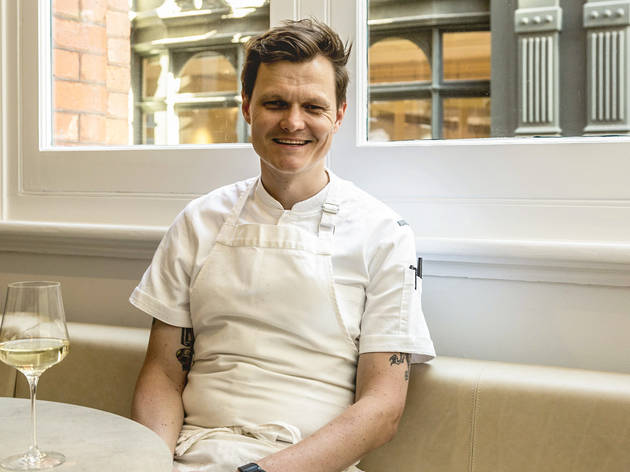 12/18
Photograph: Nathalie Saldumbide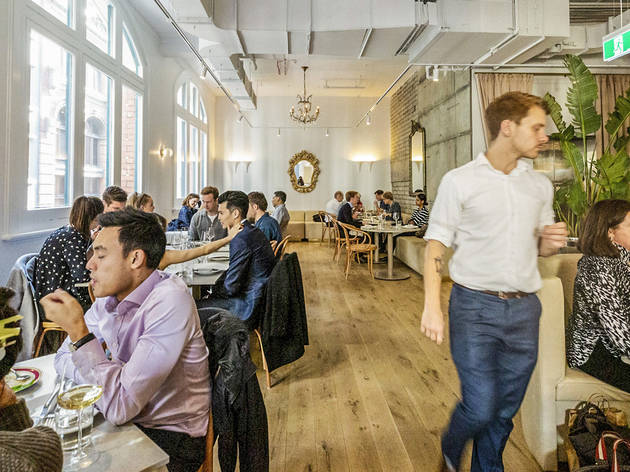 13/18
Photograph: Nathalie Saldumbide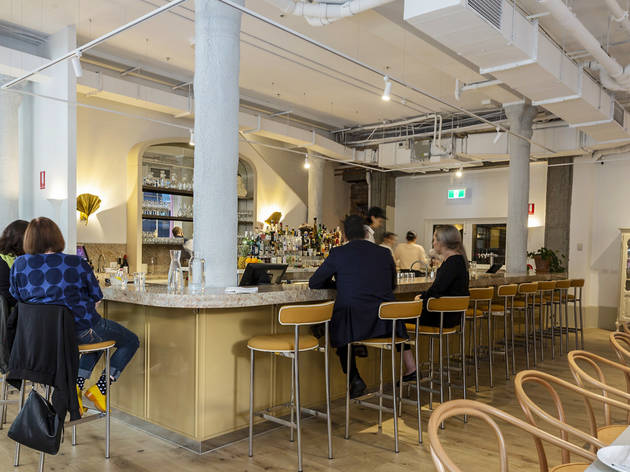 14/18
Photograph: Nathalie Saldumbide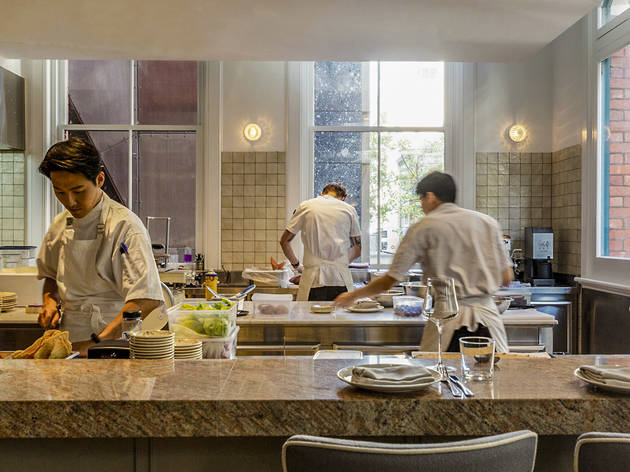 15/18
Photograph: Nathalie Saldumbide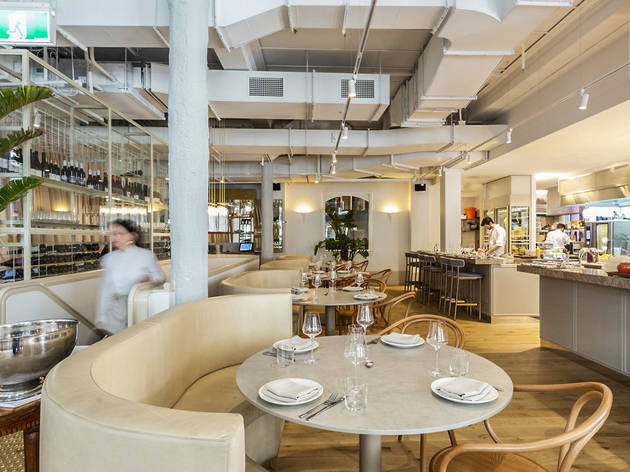 16/18
Photograph: Nathalie Saldumbide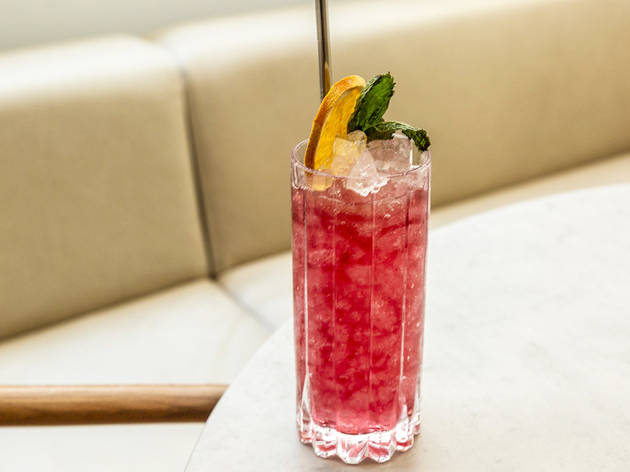 17/18
Photograph: Nathalie Saldumbide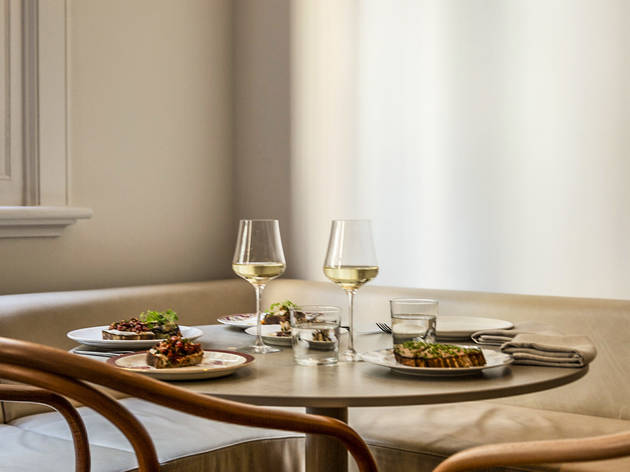 18/18
Photograph: Nathalie Saldumbide
Time Out says
Step into this heritage building for unapologetic comfort food with a soothing palette to match
The best thing about Hazel is the toast. It isn't an afterthought to accompany a star entrée; it is the star. The bread, made in the kitchen's wood-fired oven, is topped with the likes of steak tartare, lightly pickled mussels or duck liver pâté, in a genius move that takes these time-honoured starters and the bread they're often served with and turns them into a unified whole. And who doesn't love a snack on toast?
Hazel is about giving the people what they want. This is the first restaurant by the crew who elevated Melbourne's breakfast game with cafés Higher Ground, Top Paddock and the Kettle Black, but the cooking here is unpretentious. Scan the menu and you'll recognise just about everything on it, from fettuccine to grilled prawns. Eating here feels like a throwback to simpler times, with a country kitchen look to match.
Chef Zac Nicholson and his team aren't too cool for garlic butter, which is spooned over just-firm rings of calamari, and they aren't above lamb chops, which are cut from the forequarter for an extra meaty dish, each chop charred by the wood-fired oven but juicy in all the right places. A chimichurri heavy on mint calls to mind Sunday roast with mint sauce. Slender fillets of rock flathead are less successful when we visit. The textbook crisp skin is there, but the flesh is cooked unevenly, saved only by a sunshine-yellow beurre blanc. The undeniably talented kitchen is almost too efficient, leading to some uneven pacing of the meal. We recommend ordering starters and main courses in two waves to avoid a crowded table of lukewarm food. But the final act, a warm ginger cake, is a triumph of bittersweet marmalade notes, enhanced further by a bright lemon curd ice-cream.
After all this comfort food served on mismatched vintage plates, you might think you're dining at a friend's (very polished) house. But awkward service shatters the carefree illusion. And if you're looking for anything more interesting than a Trocken riesling by the glass, you're out of luck, which is surprising given the breadth of the rest of the wine list. Dive into the wide selection of amaros or cocktails instead.
As the newcomer of Flinders Lane, arguably Melbourne's million-dollar mile of dining, Hazel brings many things its neighbours don't have, like bookings, a spacious bar and uncomplicated food. Take a seat, order a round of toast and lose yourself in the soundtrack of Patti Smith, Joe Strummer and friends. Just don't look too closely or you'll break the spell.
Details
Address:
164 Flinders Lane
Melbourne
Melbourne
3000

Price:
$$
Contact:
Opening hours:
Mon-Sat 11am-4pm & 6pm-11pm; Sun noon-4pm
Best selling Time Out Offers