Head to the Duke of Wellington for happy hour tasting platters
You know about happy hour for drinks – now get to one with snacks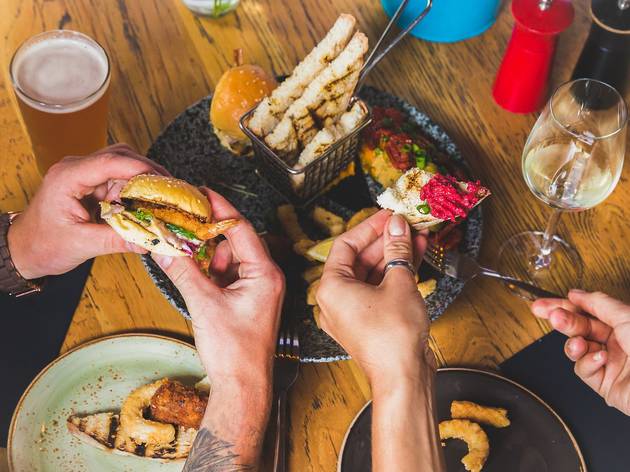 Every day (so that includes weekends) Melbourne's oldest licensed pub the Duke of Wellington is putting on $18 Happy Hour Tasting Plates from 4 to 6pm.
Punters can order up $7.50 wine, beer or basics or imbibe with $10 cocktails. Now, this CBD pub is also offering up share plates to complement your bargain drinks. You can snack on crisp salt and pepper calamari; dips with sourdough; lasagne croquettes with mushroom ketchup; and charcoal fried prawn sliders packed with wasabi slaw, pickled seaweed and kewpie mayo, all for just $18.
Probably the biggest clincher is the Duke's stellar location, minutes from Fed Square and all the action on Flinders Street. Their minimalist public bar is ringed by comfortable green banquettes, so you can kick back with mates, enjoy happy hour drinks and catch up on any night of the week.