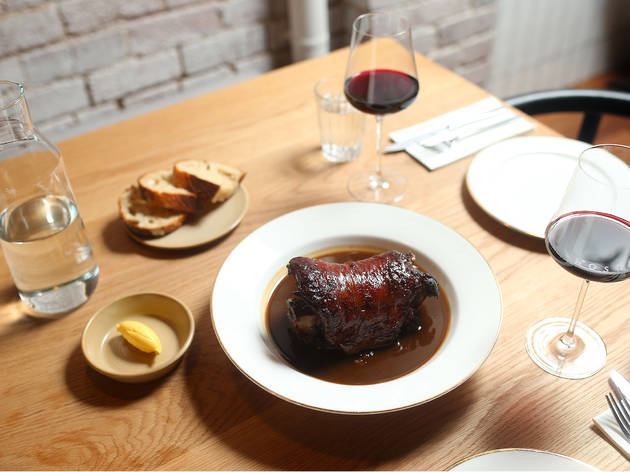 1/8
Photograph: Graham Denholm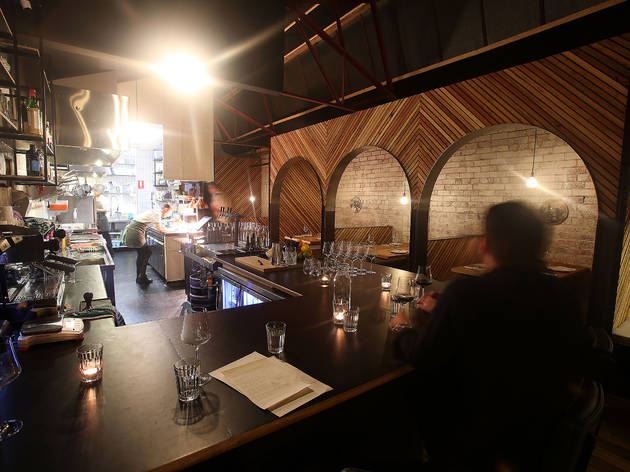 2/8
Photograph: Graham Denholm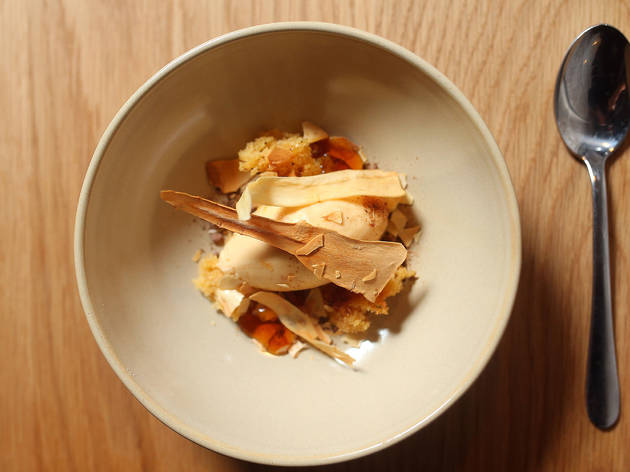 3/8
Photograph: Graham Denholm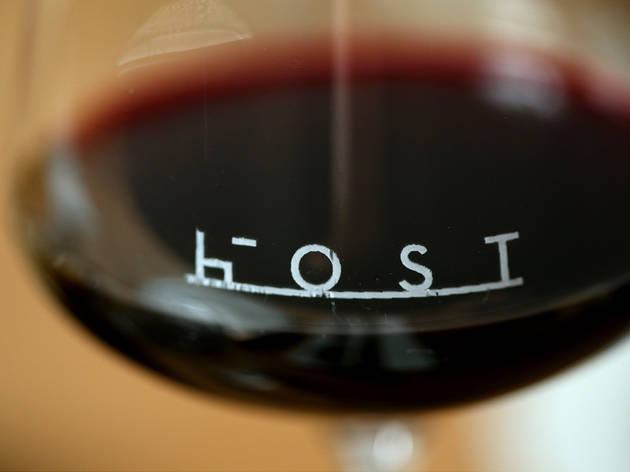 4/8
Photograph: Graham Denholm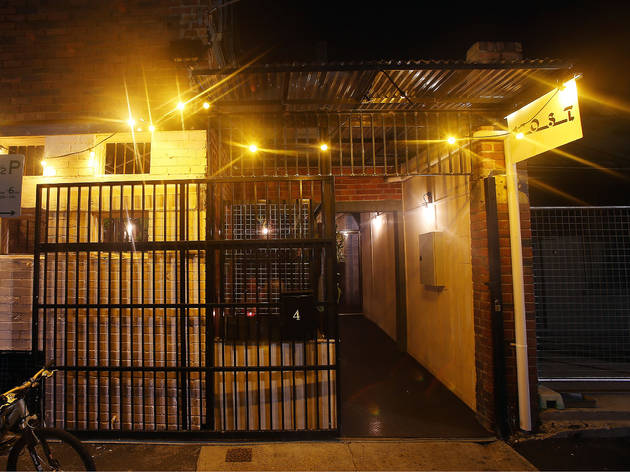 5/8
Photograph: Graham Denholm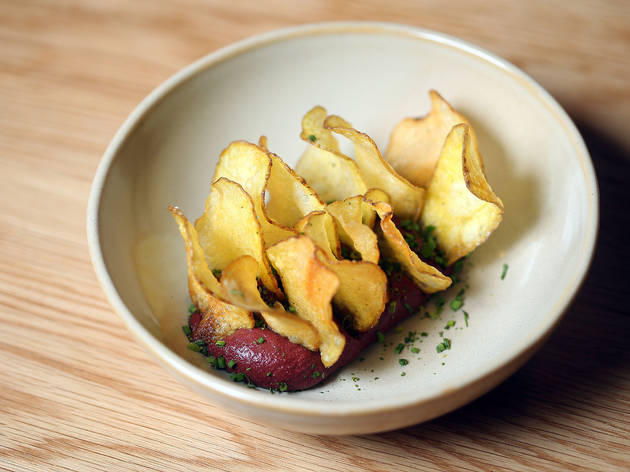 6/8
Photograph: Graham Denholm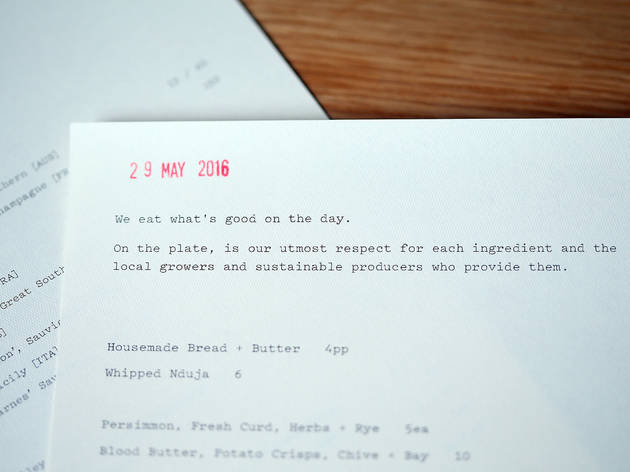 7/8
Photograph: Graham Denholm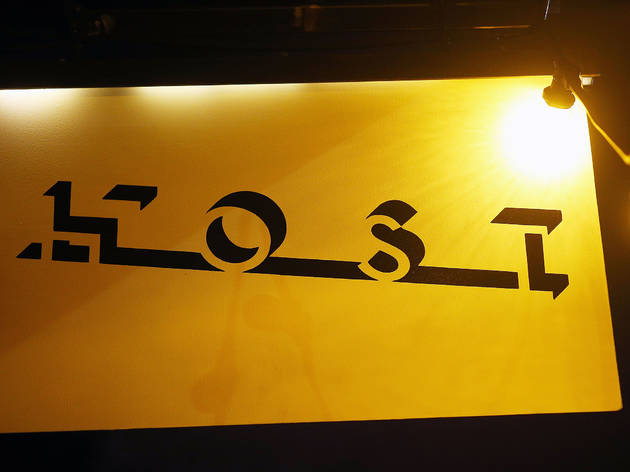 8/8
Photograph: Graham Denholm
Time Out says
So hot it's ice-cold, Host is a new style of neighbourhood restaurant quietly storming the Brunswick barricades
Just as global politics has lost connection to the comforting old saws of "left" and "right", we appear to have reached a point in history where "hot" and "cool" are at a cultural impasse. You need only to travel to Brunswick to witness this closing of the circle, and perhaps need only to travel to the backstreet warehouse recently reborn as Host, which is not so much a restaurant as a trends collective. So many beards and tatts, so much off-key coolness on the music streaming device thingy, so much now-ness on the menu and the organic-low-intervention-unrefined wine list. Inevitably there comes a point during dinner where you start looking for hidden cameras on the walls, behind which lurk scientists in lab coats recording diners' reactions on spreadsheets.
It's almost obnoxiously hip, but the thing is, Host is very likable, although it's so hot in the fashion sense that they keep it fridge cold (insert "cool" metaphor here). There's an extremely high beanie-to-diner ratio (although that might be more the hipness factor) although it's possible to raise a sweat rubbernecking at a brilliant fit-out featuring, in no particular order, ghostly timber framing, reclaimed pine pinwheel arches and a massive black and white portrait of the writer Aldous Huxley by the artist Simon Kennedy.
It's a bold move from owners Nedim and Majda Rahmanovic, previously behind North Melbourne's Twenty & Six Espresso, but one they rather impressively pull off.
Their staff set that winning informal-yet-informed tone, for starters. Their chef is no slouch either. Florian Ribul, most lately of the short-lived Enquire Within, can also boast time at East London's home of hotness, The Clove Club, and his food is simultaneously original, fashionable and fun. It isn't necessarily something you fall into with an excess of comfort, mostly because he seems wickedly determined to challenge diners with his debt to culinary viscera: offal, blood, hearts and heads scattered with gay abandon across the tight single page menu. "Blood butter" sounds totes creepy but really it's best imagined as blood pudding that's been whipped into a delicious, glossy sauce – dip in with the super-salty potato crisps sprinkled with minty bay leaf powder. Ten chickens died for the chicken heart skewers, so it's just as well they're cooked only to that point of pink springy-ness. Roll them in the cumin-accented pistachio crumbs, squeeze on some lemon, then dunk them in pots of fermented chilli and garlic sauce for the perfect bite-sized snack.
For a main, the lamb neck is an uncompromisingly naked hunk of meat, all glossy and caramelised into something resembling ovine heaven, with nothing but a sauce made from seaweed and cooking juices speaking to the meat's inherent gaminess. Dessert, by way of contrast, treads that quenelle-crumb-dehydrated vegetable line with parsnip, chocolate malt and salted caramel, which is a suspiciously crowd-pleasing move. Hopefully the clientele forgives them for this whiff of convention. We certainly will.
Details
Address:
4 Saxon St
Brunswick
Melbourne
3056

Contact:
Opening hours:
Wed-Sat 6pm-late; Sun noon-4pm & 6pm-late
Users say