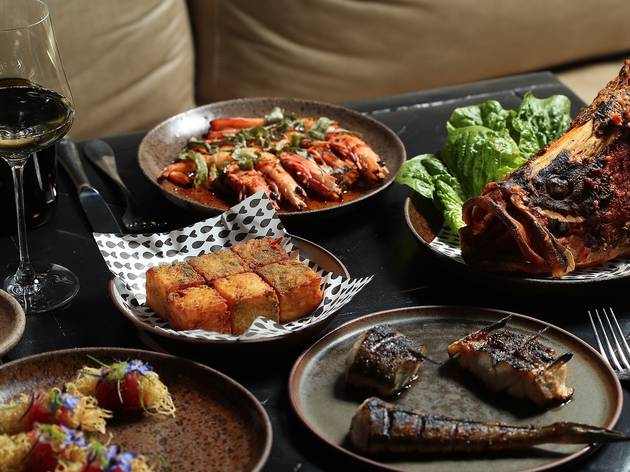 1/12
Photograph: Graham Denholm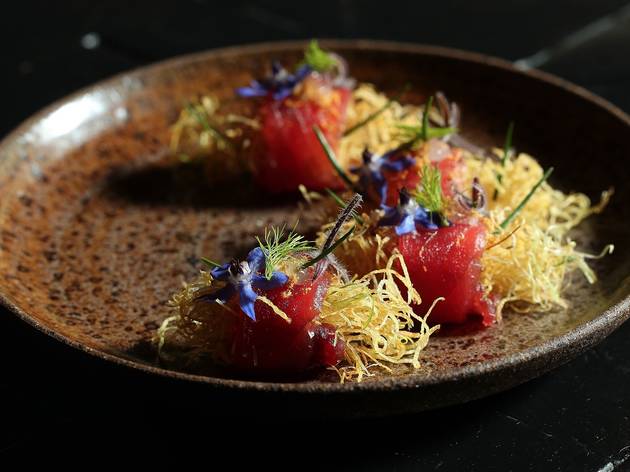 2/12
Photograph: Graham Denholm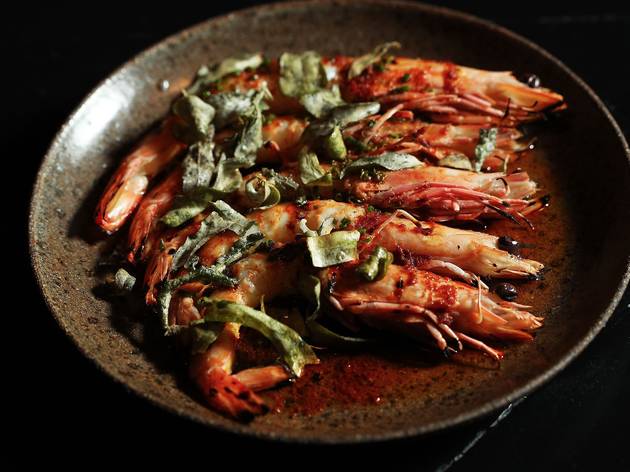 3/12
Photograph: Graham Denholm
4/12
Photograph: Graham Denholm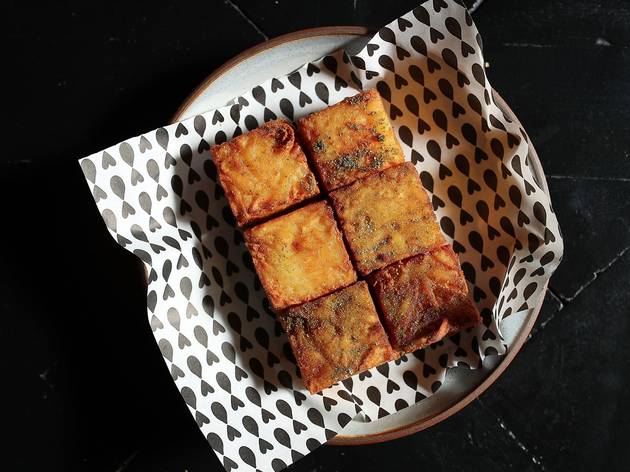 5/12
Photograph: Graham Denholm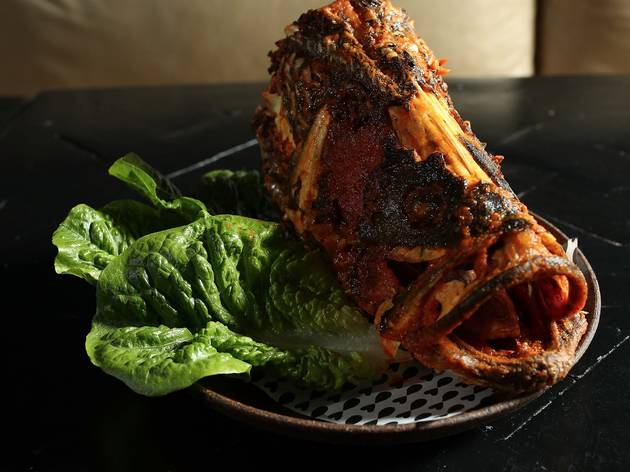 6/12
Photograph: Graham Denholm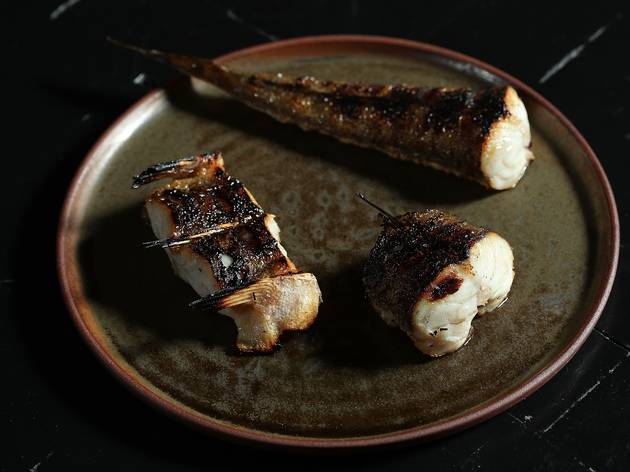 7/12
Photograph: Graham Denholm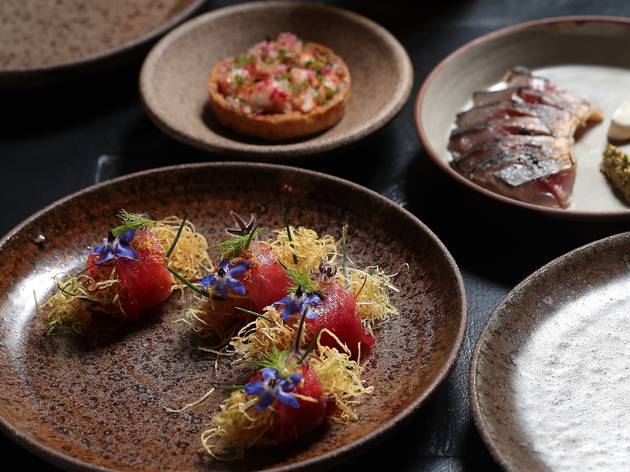 8/12
Photograph: Graham Denholm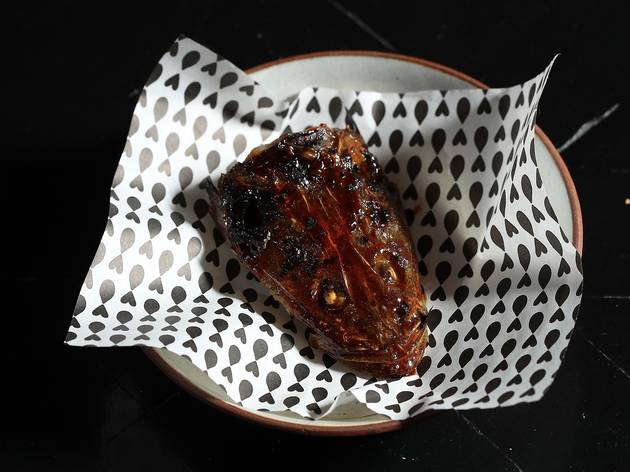 9/12
Photograph: Graham Denholm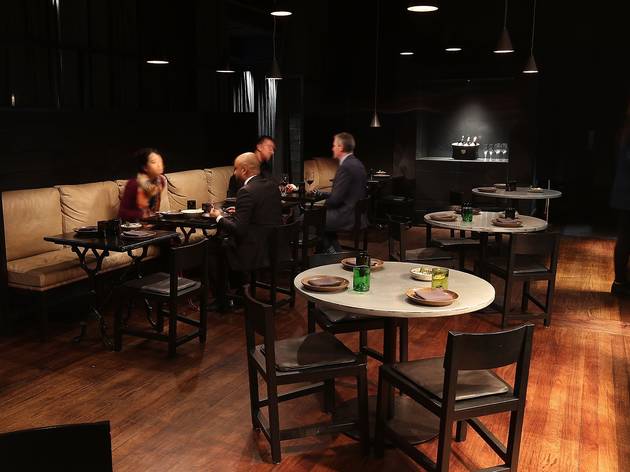 10/12
Photograph: Graham Denholm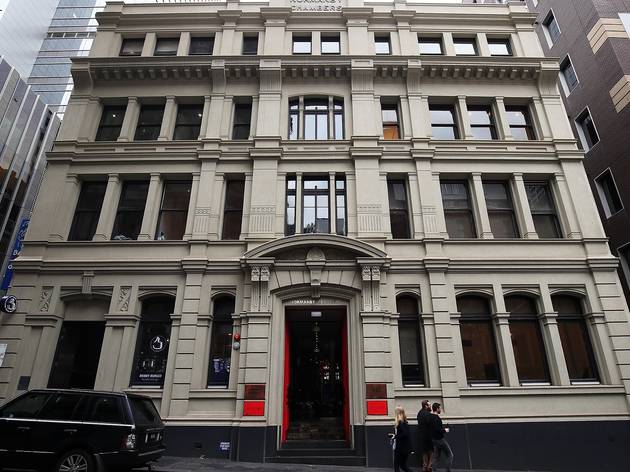 11/12
Photograph: Graham Denholm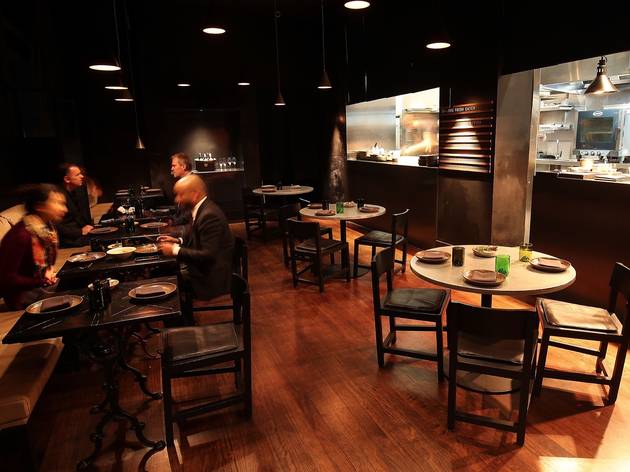 12/12
Photograph: Graham Denholm
Time Out says
Shannon Bennett's foray into seafood offers a swashbuckling change of scene
Like all chefs at the top of the slippery pole of success, Shannon Bennett likes to keep his brand fresh by shaking things up from time to time. His flagship Vue de Monde remains unassailable on the 55th floor of the Rialto, but back on ground level there's been a tsunami of change with Bistro Vue axed for a sustainable seafood restaurant named for the Japanese brain-spiking technique said to make fish feel less pain and the diner more flavour.
It's an unequivocal name for an unequivocal operation. There's no meat on this menu. No sad solo steak, no token chicken breast. It's seafood all the way aside from three vegetable side dishes, one of which is broccoli with a – brace yourself – sardine dressing.
The restaurant is effectively denying itself the business of any group of people containing a single member of the anti-seafood brigade (unless they really like grilled mushrooms and Jerusalem artichoke with yeast crumble, in which case – happy days). For anyone on the pro-seafood end of the scale, however, this is an operation where ethics, quality and cooking combine into one almighty good package.
The overhauled space is unrecognisable from its former faux-rustic iteration of Bistro Vue. The ink-black colour scheme is like sitting in Davy Jones' locker, the Germanic techno beats on loop slightly oppressive, the waiters in their monogrammed denim jackets looming alarmingly out of the darkness to explain the wine list (typically broad, expensive and Vue-esque with a good slant on all the gear that makes seafood sing). The seafood provider is Mark Eather, Tassie-based champion of line-catching, hand-diving, brain spiking and all the rest, and the buffalo fish head is actually a barramundi head cooked in the way of buffalo wings with a dunk in the deep fryer and a slather in vinegar and cayenne pepper hot sauce.
It's a tasty brute, too, although the kingfish head that turns up occasionally at Izakaya Den is a far meatier subject. The secret is not just to rip it all apart (fingers are good: the waiters bring a steady supply of chilled white towels) and get to the gelatinous stuff inside while admiring Shannon Bennett's chutzpah in monetising a part of the fish normally thrown out.
The same parsimony does not apply to the petite shortcrust yabby tart starring sweet white chunks of the indigenous crustacean layered over a lemon thyme-spiked seaweed base with finger lime and radish – a bright, luxe few bites over all too soon. Or the tiger prawns cooked to the stage where the proteins hover in the jellified netherworld between raw and cooked, served in a vibrant orange, oily pool of cayenne and paprika with the crunch of roasted garlic chips and saltbush.
You can tell by the inverted commas that the 'fish and chips' aren't fish and chips. Not on your nelly: ten points for guessing it's yellowfin wrapped around a salty, crunchy bundle of potato straws and fried leek with a funky dab of oyster cream for the world's brittlest hors d'oeuvres. Mackerel, lightly torched and smoked so the skin is like fish bacon and the flesh is still raw, plays it straighter in terms of menu-ese, with the big-flavoured fish duking it out with a condiment trio of dashi jelly, a spicy ferment of Padron peppers and a mollifying lick of oyster cream.
At the bigger end of things from a short list of the day's catch, there's a single silvery King George whiting from the Josper with a jug of potato dashi, the minimalist approach suiting the subject at hand. Chips? Denied, although fluffy saltbush and vinegar-dusted tater tots accessorise nicely.
It's just one more reminder that this is not your traditional seafood restaurant à la the Lobster Cave and its ilk. There isn't even a single fishing net in the Projects of Imagination fitout, for crying out loud. And it isn't cheap, either. Good seafood isn't, for starters, and don't forget this is a part of the Vue empire. But if you want to recalibrate the idea of what a seafood restaurant is in the age of brain-spiking, sustainable-practice enlightenment, there's really no better place to start.
Details
Address:
430 Little Collins St
Melbourne
Melbourne
3000

Contact:
Opening hours:
Tue-Thu 11.30am-10.30pm; Fri, Sat 11.30am-11pm
Best selling Time Out Offers