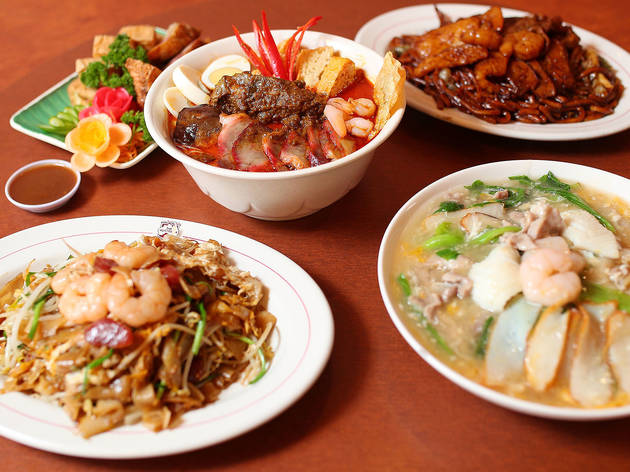 1/10
Photograph: Graham Denholm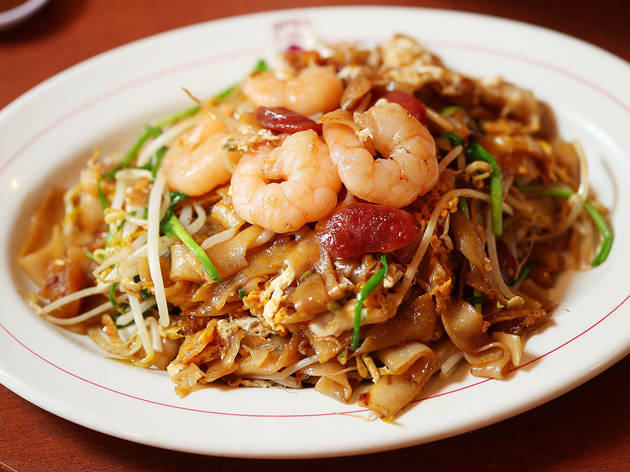 2/10
Photograph: Graham Denholm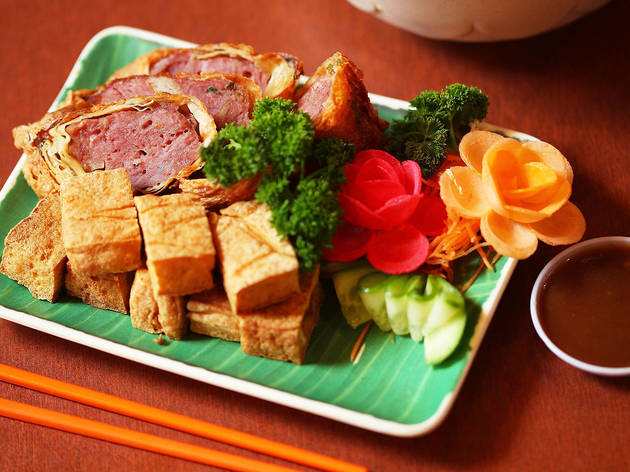 3/10
Photograph: Graham Denholm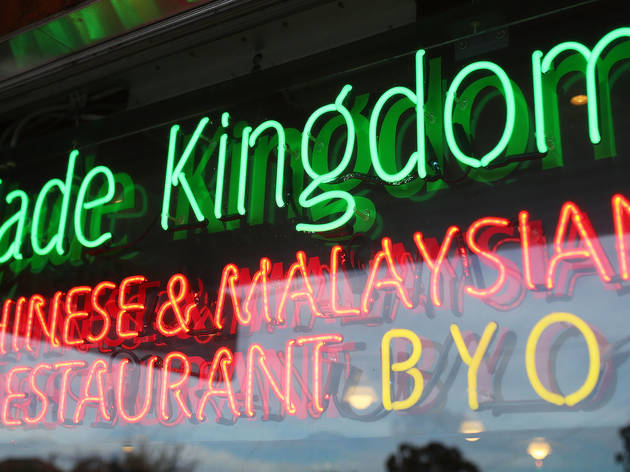 4/10
Photograph: Graham Denholm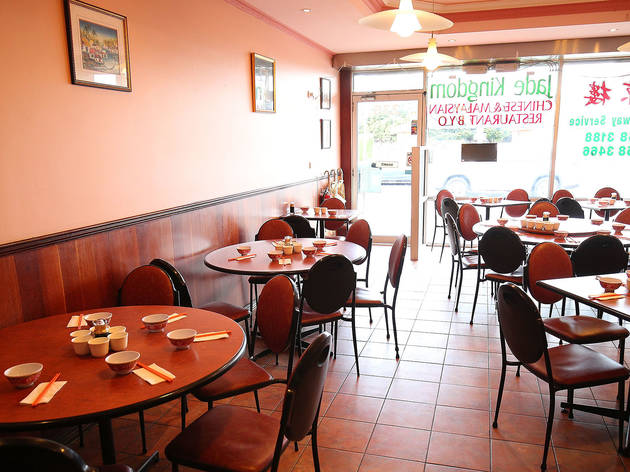 5/10
Photograph: Graham Denholm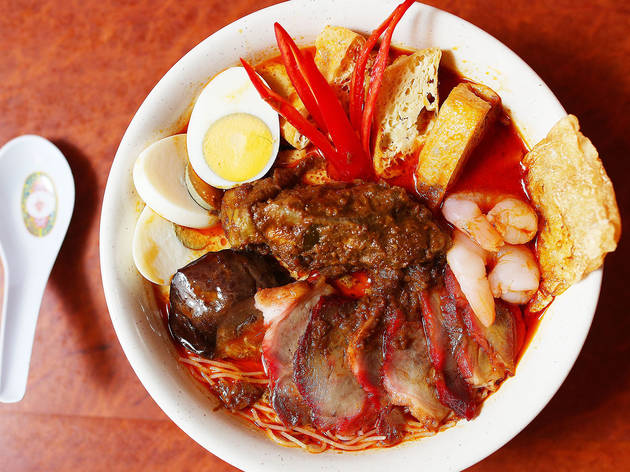 6/10
Photograph: Graham Denholm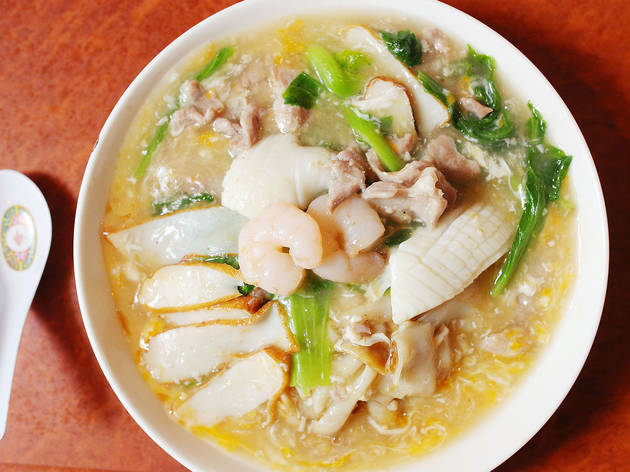 7/10
Photograph: Graham Denholm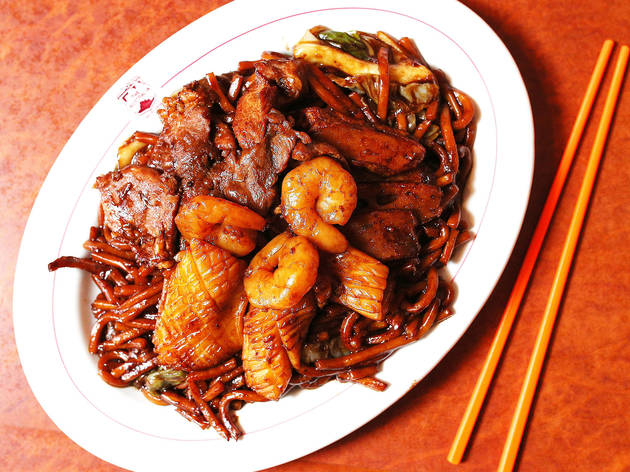 8/10
Photograph: Graham Denholm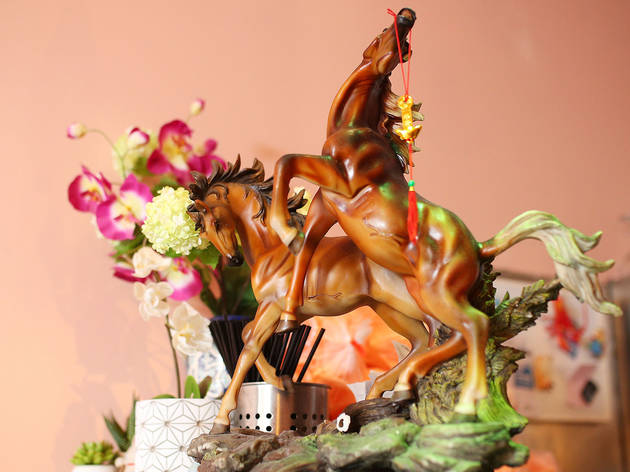 9/10
Photograph: Graham Denholm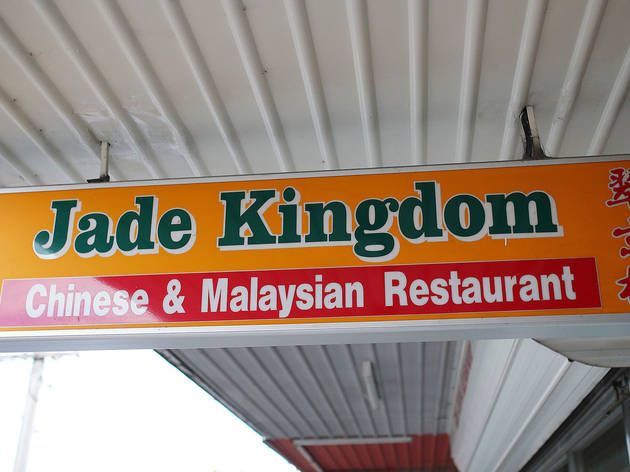 10/10
Photograph: Graham Denholm
A slate of authentic Kuala Lumpur dishes lands in an unlikely suburb
If you want to eat old-style Chinese-Malaysian street food but can't afford a flight to KL, take a trip to Heidelberg Heights instead. Local eatery Jade Kingdom is churning out the good stuff by the hot, sizzling wokful.
Along a small strip of shops on a residential street, Jade Kingdom makes itself known by the neon glow of its signage and the smoky aroma of ever-so-slightly charred noodles and pork lard, the flavour base of Malaysian fare. And it draws a crowd – on Friday and Saturday nights, be prepared to wait among swarms of far-northern suburb dwellers and Malaysian expats for your hit.
The restaurant replicates the hawker centres of Malaysia – quick and no-fuss – so don't expect the waitstaff to introduce themselves or ask you how your meal is going. Do expect them to deliver hot fresh food, fast, and leave you the hell alone to get stuck in.
They work in layers of flavour here: char from the heat, salt from pork and light soy sauce, brine from seafood and sweetness from dark soy and vegetables. Start with the lobak, a deep-fried entrée hailing from Penang. These rolls are made of Chinese sausage and crunchy vegetables, diced up and mixed with five spice before being stuffed into a sheet of shiny tofu and deep fried. They're served in slices that you dunk into a mixture of dark soy, five spice and sugar.
We absolutely recommend one of the fried noodle dishes (we also recommend not wearing white). The hokkien mee of thick egg noodles, fish cake and vegetables all braised in dark soy sauce is a must. This dish is rich, smoky and slightly sweet. The char hor fun is made of flat rice noodles, lightly charred along the edges and swimming in egg gravy. And the char kueh teow's many textures (soft flat rice noodles tossed with light soy, crunchy bean shoots and chewy Chinese sausages, garlic and chives) will have you coming back for more just when you think you've reached capacity. The laksa, that king of Malaysian noodle soups, has a chilli kick that follows the creamy, coconut milk broth all the way down.
Eat in the restaurant from plastic bowls and cups, or take it away all in containers packed so full you'll need to double bag it to avoid the leaks. You won't mind because Jade Kingdom offers up some of the most authentically tasty Kuala Lumpur fare in Melbourne.
Venue name:
Jade Kingdom
Contact:
Address:
235 Waiora Rd
Heidelberg Heights
Melbourne
3081

Opening hours:
Mon-Sun noon-2.30pm; dinner 5-10pm