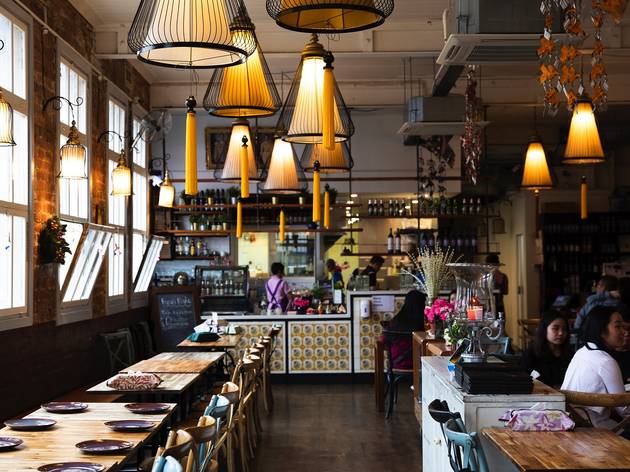 1/10
Photograph: Parker Blain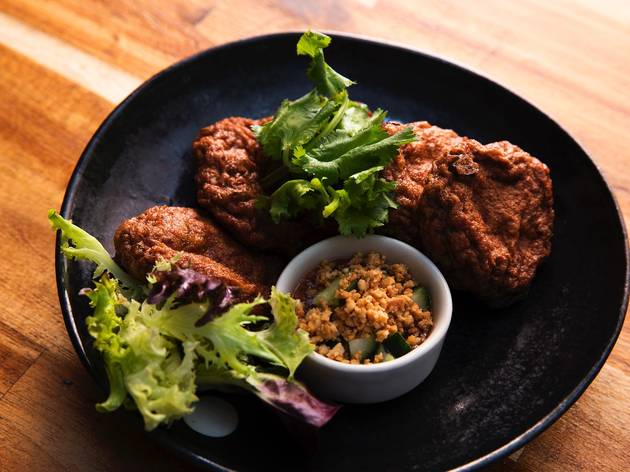 2/10
Photograph: Parker Blain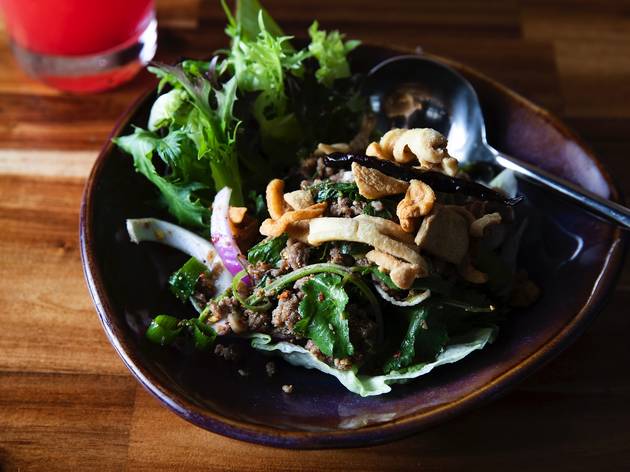 3/10
Photograph: Parker Blain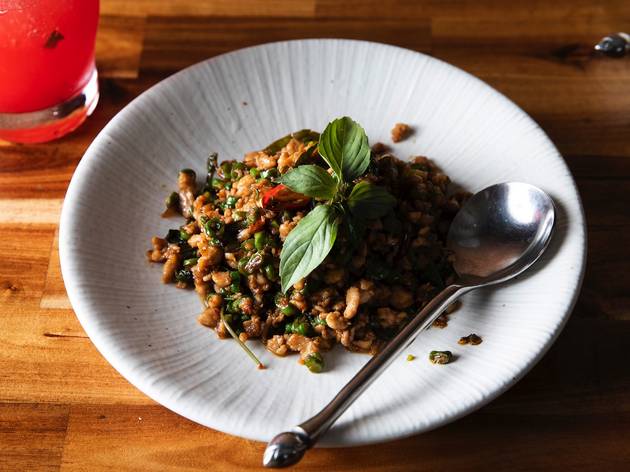 4/10
Photograph: Parker Blain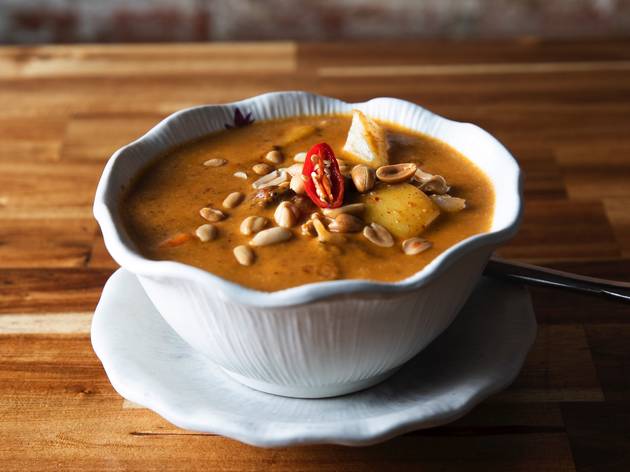 5/10
Photograph: Parker Blain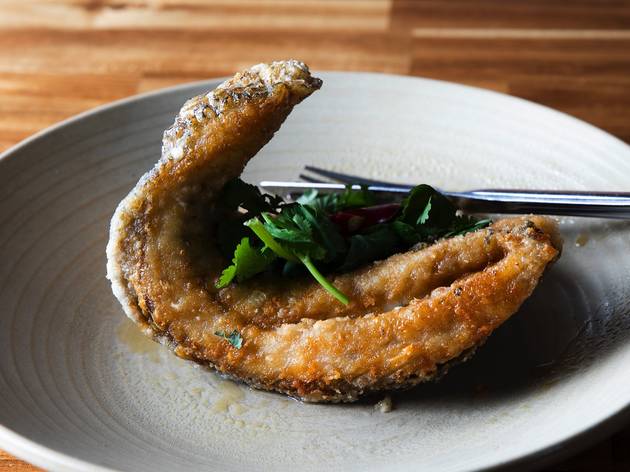 6/10
Photograph: Parker Blain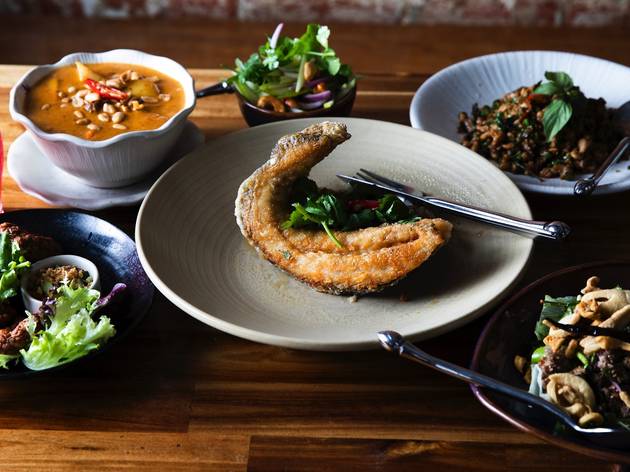 7/10
Photograph: Parker Blain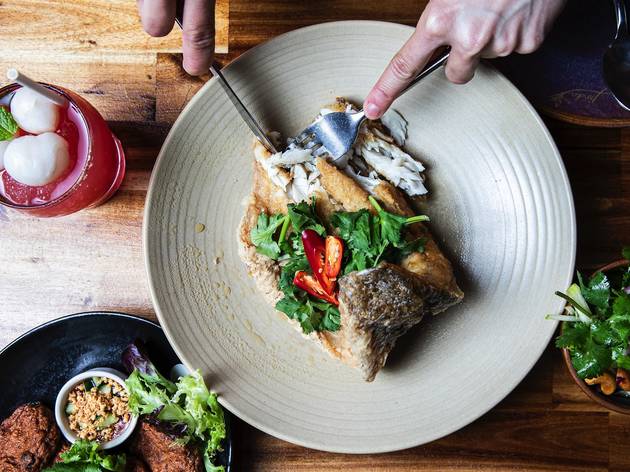 8/10
Photograph: Parker Blain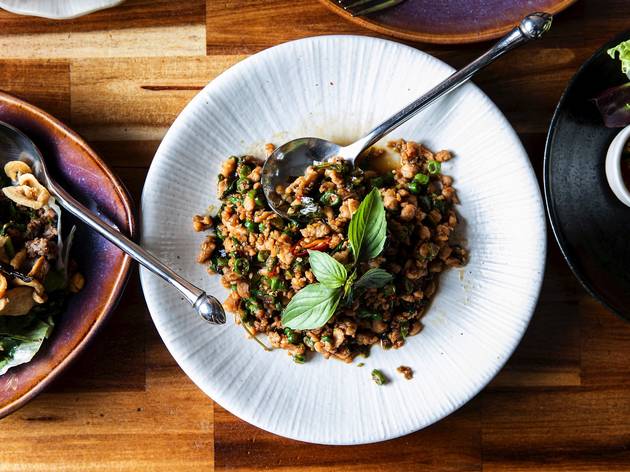 9/10
Photograph: Parker Blain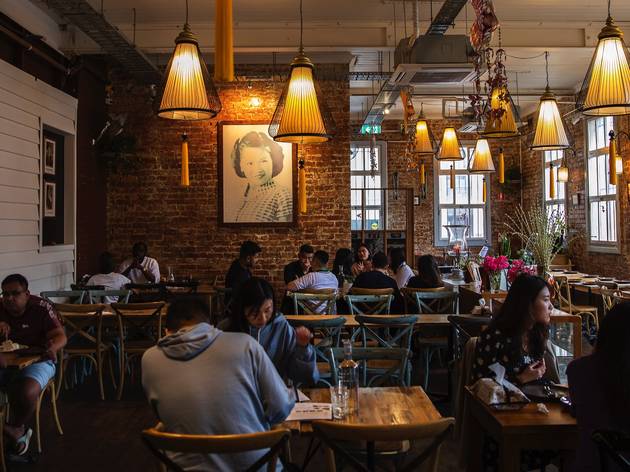 10/10
Photograph: Parker Blain
Time Out says
For all the culinary brouhaha that Melbourne generates nationally and abroad, we can't seem to get a handle on reliable, cheap Thai. At least, so went the adage – our Vietnamese is unbeatable, our Chinese nuanced and regionally precise, but our Thai conspicuously wanting. When Jinda Thai opened its doors in 2013 it did so as the loud exception: a bustling, instant classic trumpeted more loudly still for its faithful menu, earnest hospitality and relative lack of competition – save for a couple of pricier fusion institutions. In the years since, "cheap Thai" has emerged as one of Melbourne's most-improved culinary sectors, but Jinda remains its leading light. As a result, it can be hard to get a seat. Even at 5.45pm.
"Can you be out in an hour?" We can be out in an hour, yes, but given that Jinda's capacious 150-pax digs are barely 15 per cent full and the outside UV index is still "Very High", we're wondering just how necessary that will be. Alas, "definitely we can!". We can also kickflip a ten-stair, but that probably won't be necessary either.
We're seated at a converted Singer sewing table at the front of the exposed brick mess hall – an old sewing factory – opposite the restaurant's personal ATM: an obelisk of pure business acumen that complements the restaurant's $35 EFTPOS minimum and cash-only lunch policy. The air is thick with fish sauce as scattered conversations mesh with the faint din of the kitchen. Our waiter rogers a message through her headset like she's stage managing Cats, and we crack a long menu with which we're already quite familiar.

"Our specialties are all in the banquet section," offers our waiter as she intercepts a party of 20-odd twentysomethings at the door, many of whom are clutching BYO bottles. We take her advice and plump for a few classics and a couple of cocktails – the three-colour-drink-adjacent Aree and chilli-salted Wipisid – from a functional drinks list that won't let you down, but is best foregone in favour of a pre-emptive trip to the bottle-o.
The hungry hordes are streaming in now as our fish cakes hit the table – tender, deep-fried and moreish and served with a sugary, lime-laden sauce – and we're beginning to understand why Jinda takes 25 staff to run. The fish cakes are followed by everything at once. The barramundi with green apple salad (note: not a barramundi-and-green-apple salad) features a generous piece of crispy, skin-on fish deep-fried into a half-pipe and enlivened by refreshing shards of julienned apple, cashews, red onion, coriander and the once-again sweet-sour-hot-salty sauce in which they sit: a flagship and a triumph.
Our curry beef massaman is typically extra – a velvety smooth, cinnamon-luxe gravy that offers plenty of tender beef – and shades the lighter but nonetheless delicious pad gra pow: a ruinously spicy chicken and basil stir fry. A northeastern favourite, the duck larb is another win: chopped roast duck topped with pork crackling and mint makes for a pleasing textural balance that atones for the dryness of the meat. That's well and truly enough for three, and besides, true to our host's word the restaurant is now full. It's 6.40pm and, as our waiter gently reminds us, the party that will replace us has arrived.
Scholars will argue that Melbourne's cheap, reliable Thai food has always been here, just overlooked in a city spoilt for choice. Either way, so indispensable has it become that it's hard to imagine a time when Jinda didn't exist – and just as hard to imagine contemporaries like Dodee Paidang without it. The service is admittedly impersonal and the term "warehouse chic" mightn't rouse aesthetes like it once did, but in Jinda's case, neither matters. The food is excellent, the price is right, the production is slick, and without it you'd likely be clumping wet sprouts into another Victoria Street pho, wondering what exactly it is they bring to your big bowl of water and raw meat.
Details
Address:
7 Ferguson St
Abbotsford
Melbourne
3067

Transport:
Nearby stations: North Richmond; Collingwood
Contact:
Opening hours:
Daily 11am-11pm
Best selling Time Out Offers