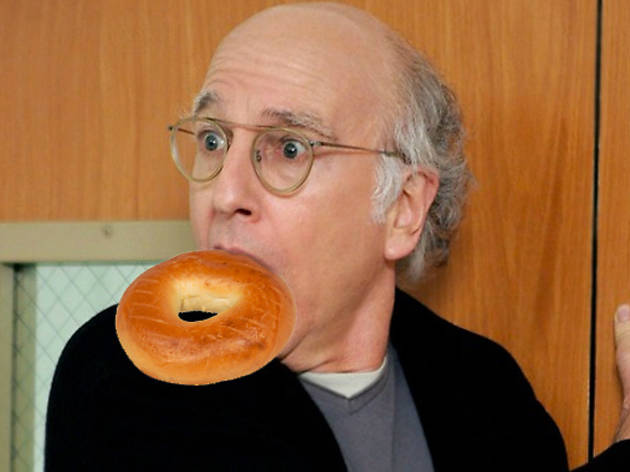 Time Out says
It would seem that Melbourne is entering a new phase of hospitality: one that is inspired by balding, neurotic heroes of American television
If you thought it would end at the George Costanza bar, then you clearly underestimated Melbourne. When it comes to concept venues, our city has a penchant for the absurd (and the highly specific) – just look at the Bret Easton Ellis-inspired Glamorama or hip-hop kebab joint Biggie Smalls.
Now, Thornbury is about to welcome Larry David's, a self-described "New York-inspired bagelry with a focus on good coffee, juices and delicious takeaway bagels. With a homage to the great man himself."
First, some mood music:
When team Time Out were made aware of the soon-to-open bagelry, reactions came thick and fast.
Adam Jones, Digital Content Manager: "I hope the bagels aren't as dry as Larry's comedy".
Meg Crawford, Lifestyle Editor: "I couldn't give a flying fuck, I'm gluten intolerant".
Elise Bucholtz, Marketing Manager: "I'd much rather a bagel than an In-N-Out burger".
Rose Johnstone, Editor: "If they're looking for painfully awkward waiters I can think of a few good candidates".
Stefan Bugryn, Account Manager: "I hope it's not as disappointing as the George Costanza bar".
Delima Shanti, Listings Editor: "Pretty, pretty, pretty good".
Our prediction: the natural successor to Larry David's will be an Elaine-themed café which only serves the tops of muffins. Wasn't there a name for that?
Details
Best selling Time Out Offers