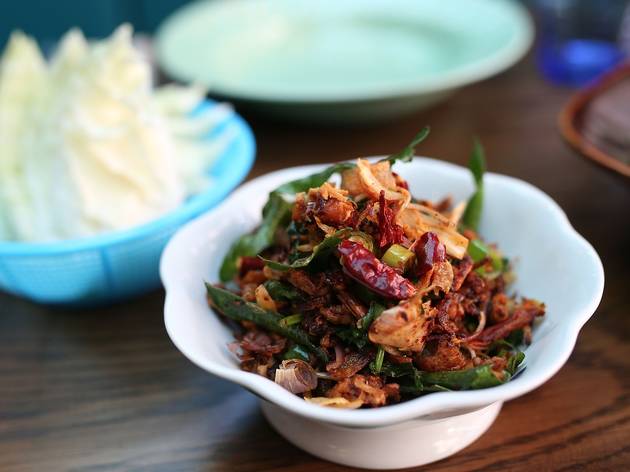 1/14
Photograph: Graham Denholm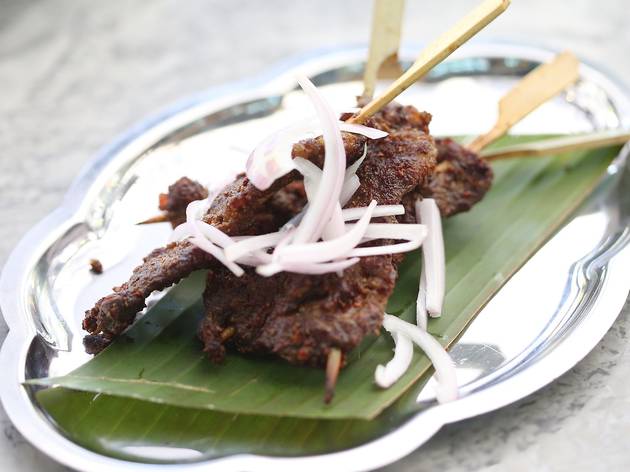 2/14
Photograph: Graham Denholm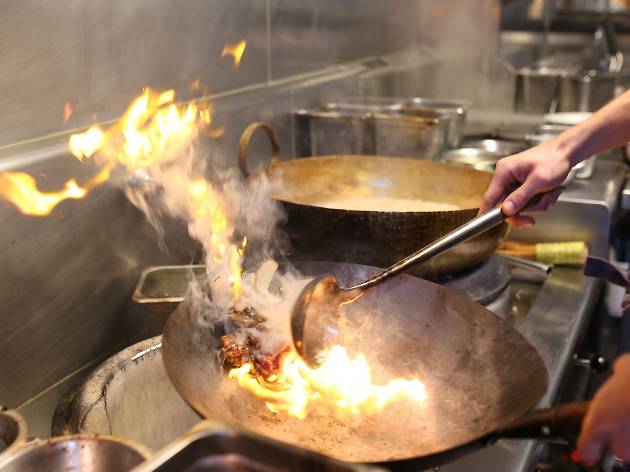 3/14
Photograph: Graham Denholm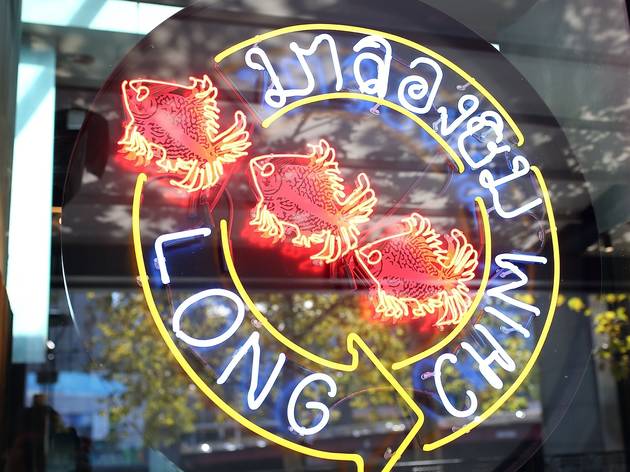 4/14
Photograph: Graham Denholm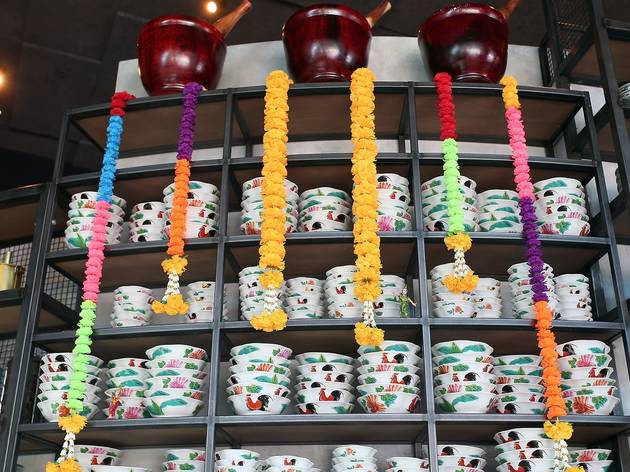 5/14
Photograph: Graham Denholm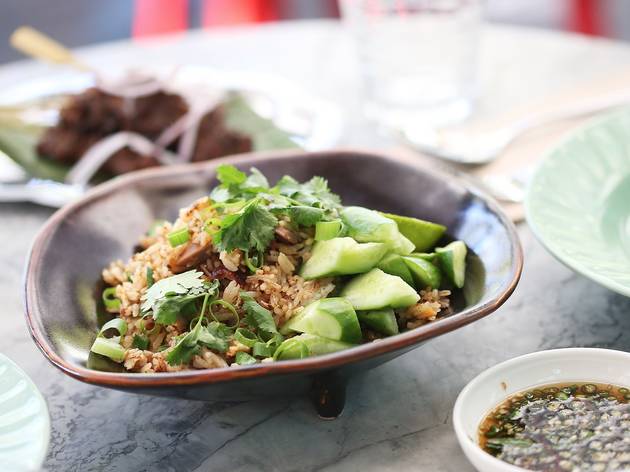 6/14
Photograph: Graham Denholm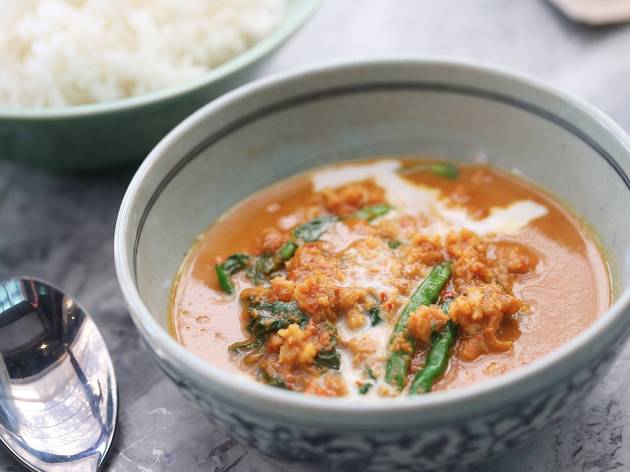 7/14
Photograph: Graham Denholm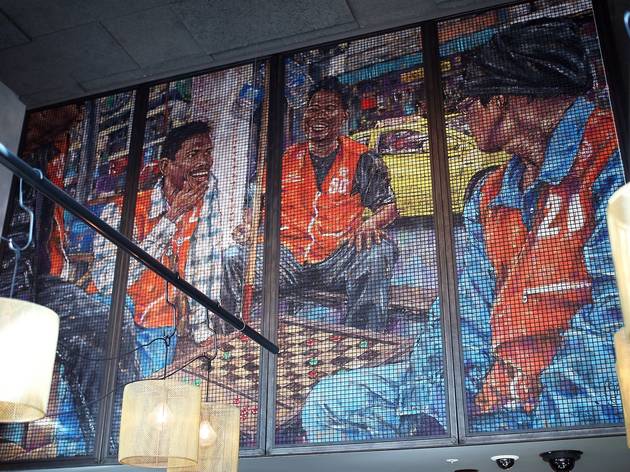 8/14
Photograph: Graham Denholm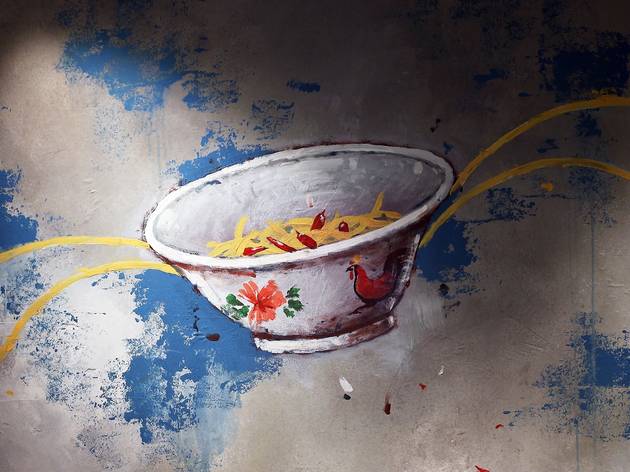 9/14
Photograph: Graham Denholm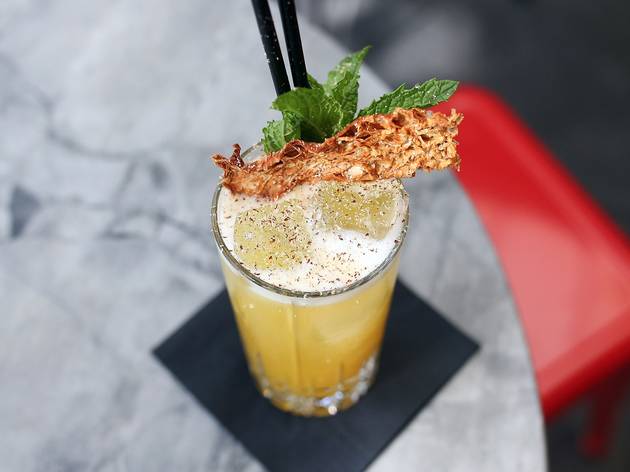 10/14
Photograph: Graham Denholm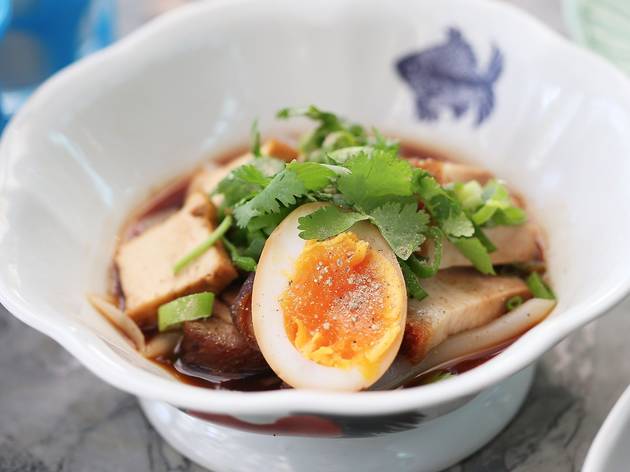 11/14
Photograph: Graham Denholm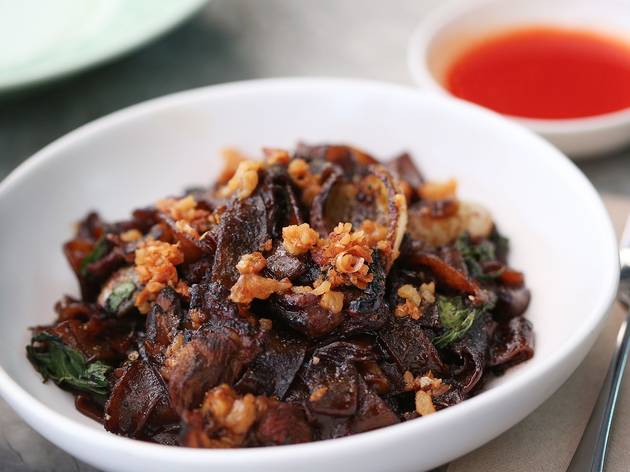 12/14
Photograph: Graham Denholm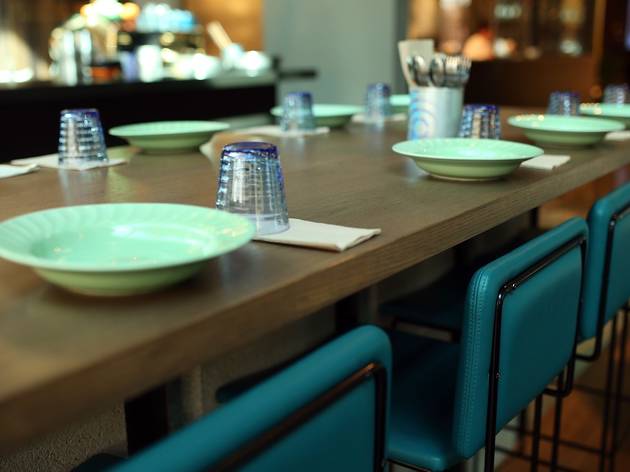 13/14
Photograph: Graham Denholm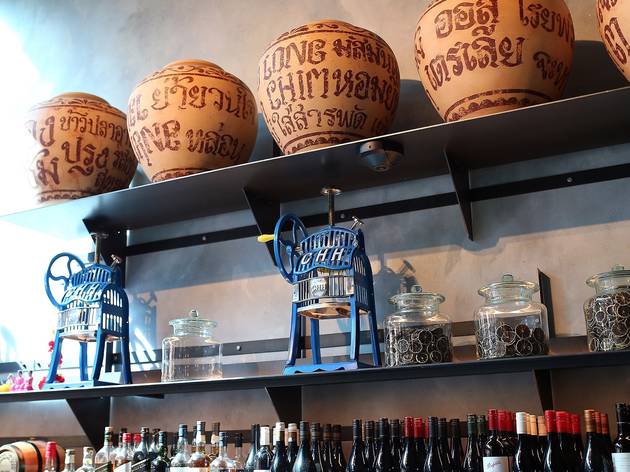 14/14
Photograph: Graham Denholm
Time Out says
Finally, Melbourne gets a taste of David Thompson's ribald and raucous Thai food… and it was worth the wait
The devil's in the detail. Specifically, in the chicken larp. Try ordering the headline hot act at Long Chim and you're pretty much guaranteed a look of waiterly concern followed by an interrogation about how much heat you can really handle, quite possibly followed by an intervention. It's endearing - so are the staff, without exception - but if you can stand the heat you should order the larp because it sums up so much of what is great about Long Chim.
A lot of press around David Thompson's street food canteens - the diffusion label to his critically high-flying Bangkok restaurant Nahm - has focused on the chilli factor, but it's missing the point to treat dinner here as a culinary dare. Sure the northern Thai larp is hot - well, der - but it's really a masterclass in the sweet-salty-sour-spicy balancing act of great Thai food: a roiling fried mass of shallots, garlic (even the skins), kaffir lime leaves, lemongrass, nubbles of chicken and herbs and plenty more duking it out in a fight to the flavour death.
Melbourne for a long time practiced Thai food as a kind of cultural desecration, the dire situation leavened by the arrival of the likes of Cookie, Chin Chin, Easy Tiger and a new batch of suburban joints taking the coconut milk blandness from the green curry. But to have the fourth Long Chim landing in our midst - after Singapore, Sydney and Perth - is the lime juice to the pad Thai; the Sriracha to the fried school prawns.
Yes, colour us happy. Faithful, robust and casual, Long Chim revs the engine over a bunch of Bangkok street food while raising it ten by virtue of excellent produce (hello, Australian seafood; hello Aussie garlic).
The menu is long, ordered by category (noodles, curries, favourites, salads, et cetera) and mostly failsafe (a thin, sour orange curry of ling just seems a little underpowered compared to its brethren). You need to order the beef rice noodles, wok-fried until they're screaming for mercy, with a dark, sticky soy dressing and holy basil. There's a bowl of what is essentially a whole pig (well, at least its ears, feet and belly) distilled into a five spice broth with a bouquet that goes on until next Wednesday. Get the mashed prawn curry. Its notes of ginger, galangal, shrimp paste and turmeric go together with the coconut milk base like Diana Ross and Barry Gibb (warning: the Long Chim soundtrack occasionally sounds like someone lost a bet).
Find a calm center of the storm with a lilting fried rice flecked with picked crab, good enough to make any furtive fan of this abject dish come out loud and proud. There's another version with duck, and a generous hand on the Szechuan pepper, that's equally as fine. Beef skewers, crusted with whole coriander seeds, are a happy addition to the meat-on-a-stick pantheon; sheets of white cabbage wok-tossed with tiny shrimp and pork crackling make this brassica more exciting than it ever dared to dream.
To drink, the wine list plays a strong hand in the aromatic whites and lighter reds, although stubbies of Chang beer ($10 each - no we're not in Phuket anymore, Toto) is the boon companion. Long Chim isn't a bargain (would you expect anything less at this prime casino riverside real estate?) and most people will have that annoying friend who claims they can get a green curry/beef skewers/laksa for half the price in Richmond/Elsternwick/Carnegie. And good luck to them. For our part, we're just plain thrilled that Thompson's ridden shotgun into Crown town. Melbourne Thai lovers, your time is nigh.
---
Details
Address:
Crown Melbourne
8 Whiteman St
Southbank
3006

Contact:
Opening hours:
Sun-Thu noon-2.30pm, 5.30-10pm; Fri-Sat noon-2.30pm, 5.30-11pm
Best selling Time Out Offers