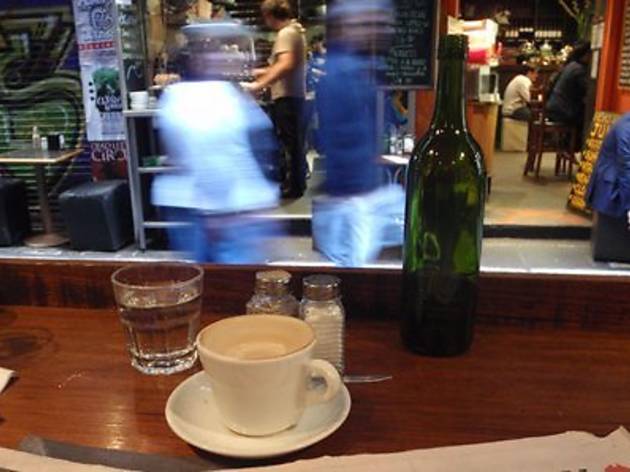 Another great spot for people watching on Centre Place
Lorca is another of the many cafes on Centre Place - everyone has their favourite and it's sometimes difficult to tell them apart. Let the best seat available guide your choice.
A noteable dish at Lorca is Huevos al la Flamenca - a Spanish version of shakshouka available right across the way at Cafe Issus - eggs poached in tomato ragout with chorizo, jamon and peas served with sourdough. Oh yes.
Venue name:
Lorca
Address:
7-9 Centre Place
3000