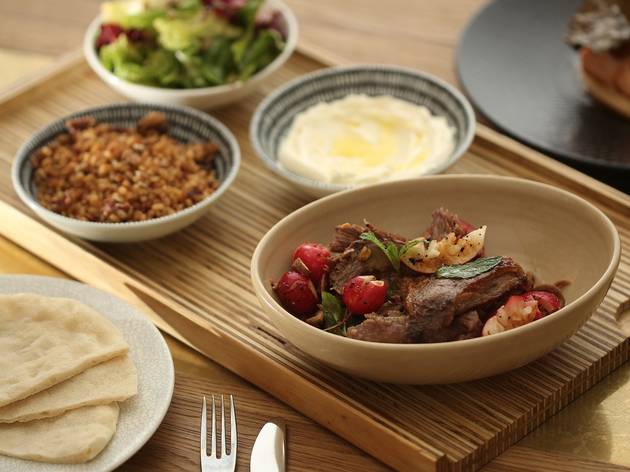 1/10
Photograph: Graham Denholm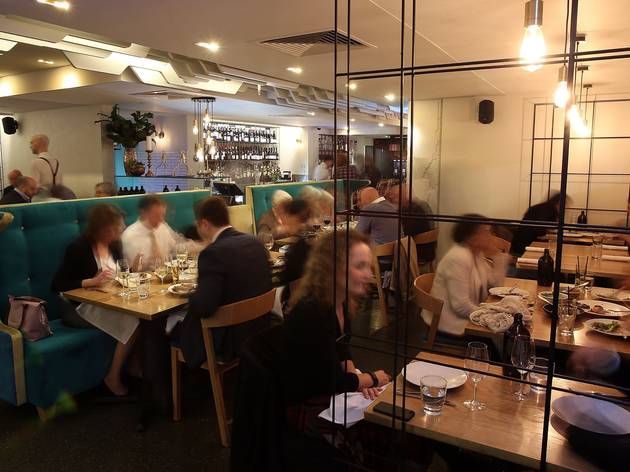 2/10
Photograph: Graham Denholm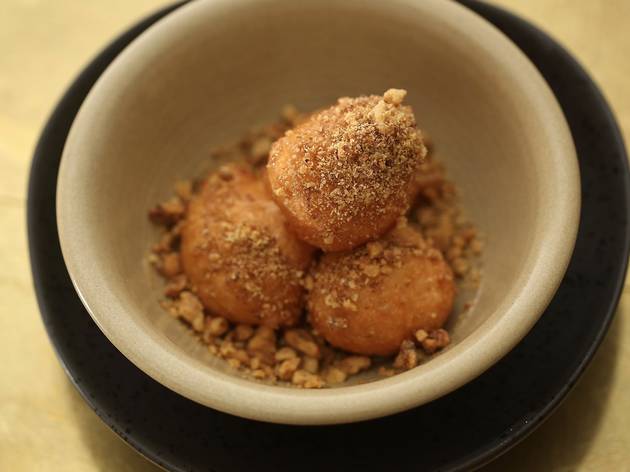 3/10
Photograph: Graham Denholm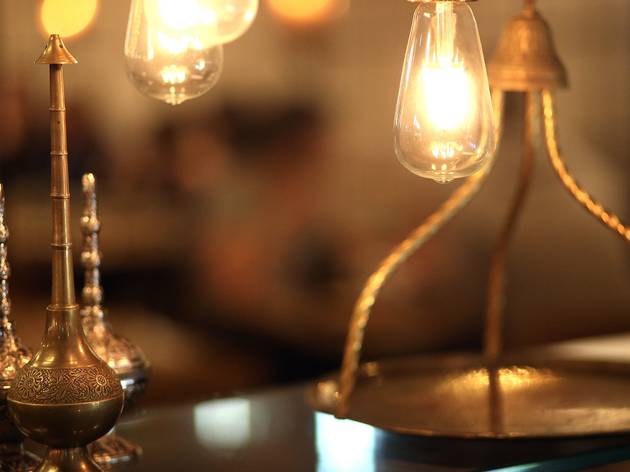 4/10
Photograph: Graham Denholm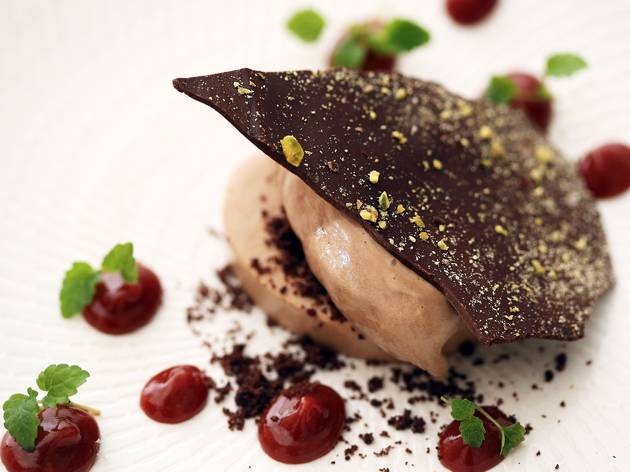 5/10
Photograph: Graham Denholm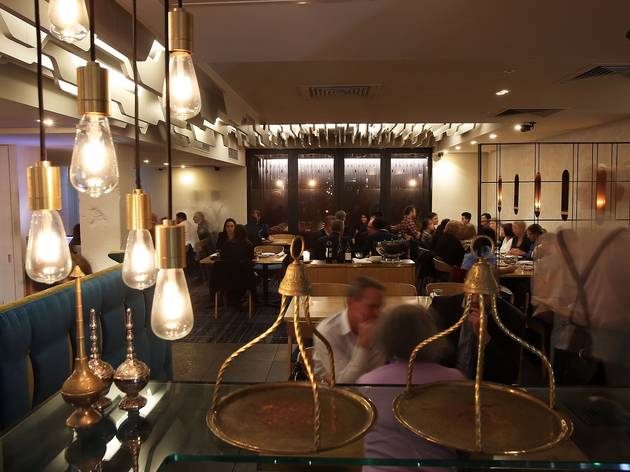 6/10
Photograph: Graham Denholm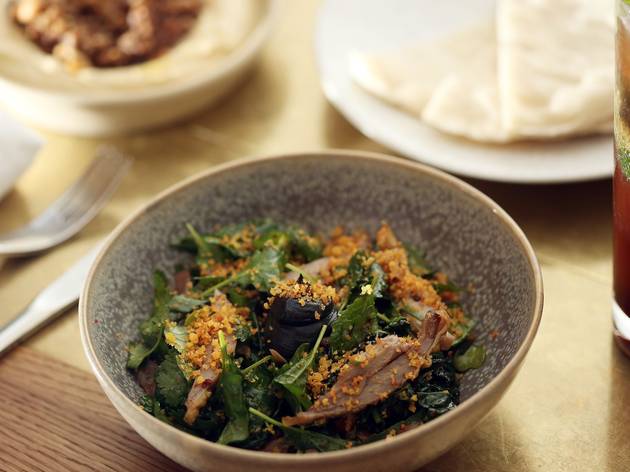 7/10
Photograph: Graham Denholm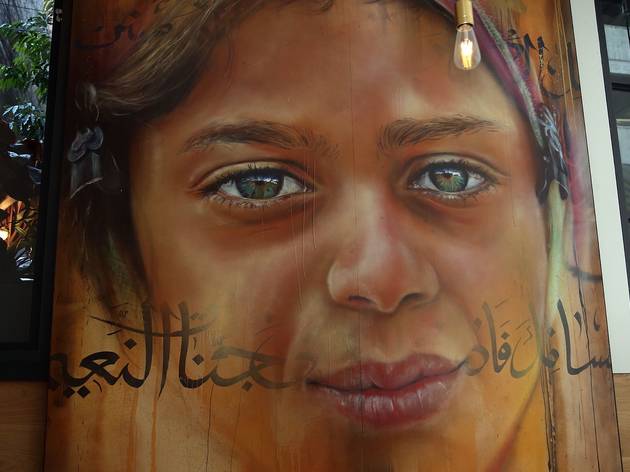 8/10
Photograph: Graham Denholm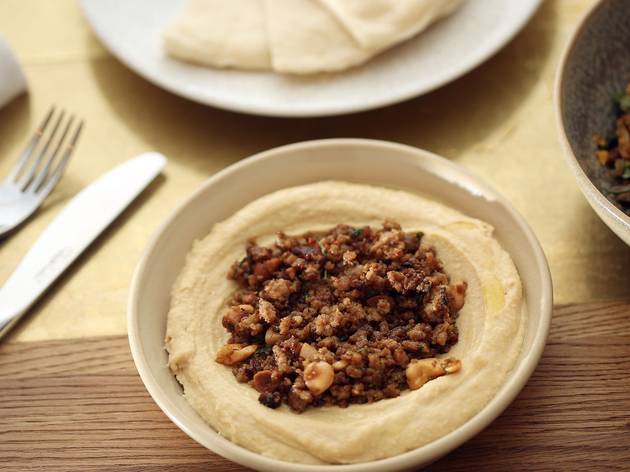 9/10
Photograph: Graham Denholm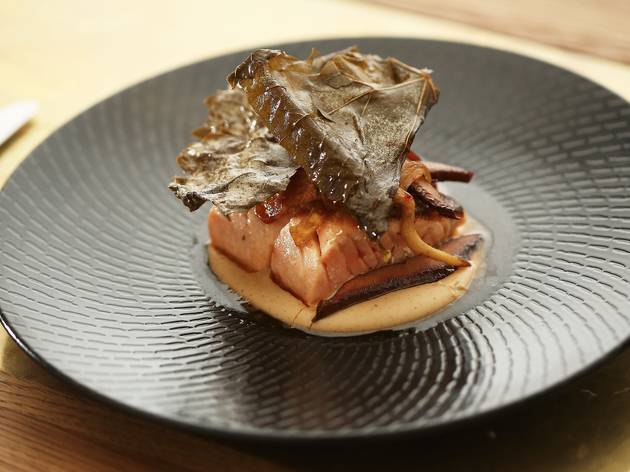 10/10
Photograph: Graham Denholm
Seven years isn't exactly old, but it's what passes for restaurant middle age in this town. So the news is that Maha's had a makeover: but it's still the food that counts
There's turquoise and shiny metallics, but the revamp of this subterranean haunt isn't about to bash you over the head with any overt Middle Eastern-ims. The copper-wire chairs and stools are more chic than souk, and the ornate ceiling detail is a clever way of de-bunkerising the space. 

Word is Shane Delia, he of SBS' Spice Journey series, spent anywhere from $500,000 to a cool million on his refurb, a celebration of buying himself out of the Made Establishment umbrella group (The Press Club, Hellenic Republic et al) and going alone. The economics behind it are mystifying, but hey, it looks good.

Hit Maha for dinner and the menu comes with six options, starting from two courses for $55 and heading up to six courses for $120 a head. It's a bit of a misnomer: `course' in Maha-land is not really one dish but a number of them. Call it mezze-style, call it traditional, but the overall feeling about the simultaneous arrival of a smoky hummus pebbled with minced lamb and cashews, cured swordfish, and heirloom baby carrots with cumin and labne – Noma by way of Lebanon – is one of generosity.

Maha's busy to the point of busy-busy and if the waiters are occasionally distracted by their lengthy to-do lists, they'll also hit the pause button to advise on the wine list (lengthy and global, with an arak and raki chaser) or to explain the mysteries behind the 'black sea salad' (it's black garlic lending that heady, rich silkiness to the 'weeds and greens' with smoky outbreaks of duck and a pomegranate molasses dressing that brings the whole sweet/savoury thing home).


It's nicely layered food, where fragrant Middle Eastern spices rub shoulders with the nuts and seeds, the preserved lemon, the pomegranate and the abundance of smoking that makes it traditional as well as modern. There's a cracked wheat pilaf dotted with dates and rosemary that tastes like Christmas; it arrives with the 12-hour lamb shoulder redolent with cumin and a bunch of other aromatics. And the fish – this time it's barramundi – with onion purée and a lick of saffron.
And you'll love dessert: another 'course' that isn't really a course but three dishes including Turkish delight-stuffed doughnuts and the highlight of the incredible clove ice-cream atop discs of milk chocolate parfait with pistachio and dabs of quince paste.

It's smart stuff. Stuff to be happy about. So happy, in fact, you might forget about the smart new fitout. Now there's an irony.
---
Venue name:
Maha
Contact:
Address:
21 Bond St
3000

Opening hours:
Lunch Sun-Fri noon-3pm; dinner Sat, Sun 6pm-late
Transport:
Nearby stations: Flinders St; Southern Cross